It has been brought to our attention that some folks are soliciting donations door-to-door for a "Care Package Campaign" sponsored by Prize Point.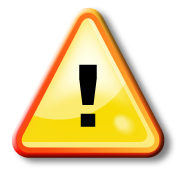 BEWARE! This is NOT our Care Package Project™ and we do NOT conduct door-to-door fundraising. We suggest you contact your local police department to report door-to-door solicitations for donations.
While we are unable to verify whether or not this particular care package campaign is a scam, you can find additional information at SmartRaiser.com. The group is located in Maryville, TN and can be reached toll free at 877-733-7241.
If you have been solicited for donations by this company, please contact them for information on their program and to find out how your donation dollars will be used.
Though some companies have legitimate door-to-door solicitation campaigns, you should always be suspect and contact your local authorities if you have concerns about the legitimacy of someone in your community.