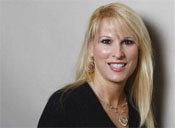 Marine mom and guest columnist for the Fort Worth Star-Telegram, Cheryl, shares her experience in a piece titled, "Parents of the deployed are at war, too."
Cheryl describes a day in the life of a parent of a deployed Marine and she is successful in painting a clear picture of the emotions experienced when a loved one is deployed.
"... a typical day began with a slightly sick, anxious feeling. Thoughts fired as rapidly as the machine gun our son might have used while we slept during his day half-way around the world."
For fellow Marine parents, this piece will hit home. For others, our hope is that Cheryl's depiction will provide a source through which a small sense of understanding and empathy may be realized.
Use this link to read the full column and be sure to share it with others as well.