Some correspondence was exchanged between a Marine in Afghanistan and his close friend's First Grade class.
See Part II of what the children had to "Ask a Marine" below:
Ryan K - Dear Corporal, you do not look like a soldier. You look like a person. Do you eat sand? I want to know. (Teacher - Why would he eat sand?) He doesn't have food! He's in the desert!
Marine responds - Ryan K- WOAH WOAH WOAH! What do you mean I don't look like a soldier?!?! But, Yes. I do eat sand!!! Not because I am hungry, but because when it gets windy the sand will blow in the air and whenever I open my mouth I can taste the sand and feel it on my teeth! It is like candy…except it tastes gross!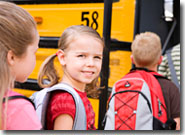 Ask a First Grader: Part II
My name is Maddie and I'm 6 years old. Will you send a picture of the inside of your bathroom? How do you get your food? And what if you get sick?
(
What do you think happens when they get sick?
)
They take a nap and feel better.
(
What do you think the inside of the bathroom might look like?
)
It will be dirty… like a porter potty.
Maddie - The bathroom is very clean, we have people (not Marines) come and clean the bathrooms 2 times a day. BUT it is still very stinky because it is like a really big port-a-potty; there is no way to flush the toilets!
Also, if we get sick there are Navy Corpsmen. They are like our doctors; if we are just sick then they can give us medicine. If we get hurt really bad, they can send us to a hospital. I eat healthy; I take showers everyday and make sure to wash my hands a lot. We all have to work very hard to make sure we do not get sick. So far I have been okay!
Hi, my name is Libby. I have a letter for you. Dear Corporal, Do you have pajamas? Good bye.
To Libby - No, I do not have PJs here in Afghanistan. We do not get a lot of bags to put our stuff in. I also have to pack enough gear to last for a whole year, so there is not really room to put my PJs in. BUT back in America I do wear Simpsons PJs very often!
Hi I'm Kristin. Dear Corporal. Is it really hot there? Is there sand there?
Kristin - IT IS SO HOT!!! It was about 115 degrees yesterday. Even inside the tents is hot…I am sweating a lot just typing you all this letter! There is nothing BUT sand for as far as you can see…well, there are rocks too! So just sand and rocks…no grass, just sand and rocks!
Um. Dear Cpl, How did you be a soldier? From Myles I hope you're having fun being a Marine Cpl!
Myles - Becoming a Marine is not an easy choice. When I decided to become a Marine I had to go to an Enlistment Program where I signed a contract to be a Marine for 8 years and then I took an oath to defend our country and do whatever is asked of me. Then I went to boot camp which was TERRIBLE! People yell at you all day. After that I went to combat training school, then I went to aviation electronics school, and after that I joined the "fleet." This is when you are officially doing your job for the first time. Since I joined the Marine Corps I have been stationed in CA, VA, FL, NC, Japan, and now I am here in Afghanistan!