Amos Calls for Diversity in Leadership
---
On March 26, Marine Commandant General Jim Amos released a "white paper" outlining a new, aggressive campaign to increase racial and gender diversity among the Marine Corps' senior officers.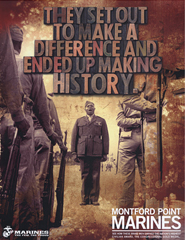 In the paper, Amos said the Marine Corps has "failed" in achieving a diversity reflective of the enlisted ranks or of American society among its senior officers, despite the creation of the Military Leadership Diversity Commission in 2009. Amos went on to say that he believes it is "imperative that the Corps take a fresh approach to diversity, one that reflects our reputation for performance and leadership."
To further the diversification of officers in the Marine Corps, Amos called for the creation of four task force groups comprising officers from all Marine communities. Two of the groups are to focus on attracting and retaining female and minority officers, one will focus on leadership, accountability, and mentoring, and the final one will focus on culture and leading change.
No timeline was given for when the task force groups will be launched, and the size of the groups remains unclear.
Inside the Numbers
Approximately 30 percent of current Marines are ethnic minorities, according to a Marine Corps Community Services demographic survey conducted in June of last year. In that survey, 12.8 percent of the Corps identified as Hispanic, 10.1 percent as African American, and 7.3 percent as some other racial minority. 7.8 percent of Marines are women.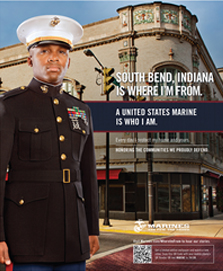 Only 6.2 percent of Marine officers are African American, 5.7 percent Hispanic, 6 percent some other racial minority, and 5.8 percent are women. The percentages of African American and female officers is the lowest of any of the American armed forces.
In contrast, despite not reflecting the Corps' 12.8 percent Hispanic population, the 5.7 percent of officers who are Hispanic is the highest percentage of any branch of the American military.
Nationally, 15.1 percent of the American population is Hispanic, 12.9 percent African American, and 7.2 percent were a different racial minority. Approximately 51 percent of the population is female.