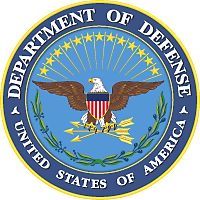 A popular workout stimulant has been pulled from the shelves after evidence from a study of its possible side effects was reviewed by the Department of Defense. As of December 7, the DOD prompted a medical hold on Dimethylamylamine (DMAA) products over a concern for troops' safety.
DMAA is a stimulant that affects the central nervous system and vasoconstrictors, restricting blood vessels. The supplement, made of a concoction of herbs and ingredients, like geranium, was originally marketed as a nasal decongestant. Over the past few years, though, it has been finding its way into parties, health clubs, and other environments. DMAA is touted by its retailers to increase energy and mental focus, and functions similar to caffeine in the body. Unlike caffeine, though, DMAA is claimed to have longer effects without the crash or exhaustion afterward. These perks may come at a price, though, as is being discovered by the ongoing review. Possible side effects may include headaches, irritability, and lightheadedness, along with a list of others, depending on the dosage. It also raises blood pressure, which may be of concern for some users.
Instructed by the Hazardous Food and Non-Prescription Drug Recall system alert 036-2011 from the Department of Defense, on-base health stores, like General Nutrition Centers, recently inspected their products and pulled those containing dimethylamylamine. According to the Drug Recall system and Marines.mil, DMAA is an ingredient in many dietary supplements and muscle building products, including:
All American Efx K-Otic
BIORhythm SSIN Juice
Fahrenheit Nutrition Lean EFX
Grenade (universal) Grenade
Isatori PWR
M.A.P. (iovate) Arson
Muscle Meds Code Red
Muscletech Hydroxyslim
Muscletech Neurocore
Muslce Warfare Napalm
Nutrex Lipo 6 Black Caps
Nutrex Lipo 6 Black Ultra Concentrated
Nutrex Hemo Rage Black Powder (Punch and Berry)
SEI MethhlHex (4 and 2)
SNI Nitric Blast
USPlabs Jack3d (Tropical Fruit and Lemon Lime)
USPlabs Oxy Elite Pro
More information on recalls like this one is available at http://www.troopsupport.dla.mil.