News & Announcements
Monthly Columns & Special Features
Past Newsletters
2015 Newsletters
2014 Newsletters
2013 Newsletters
2012 Newsletters
2011 Newsletters
2010 Newsletters
2009 Newsletters
2008 Newsletters
2007 Newsletters
2006 Newsletters
Past Announcements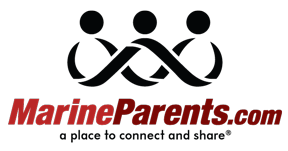 Military Appreciation Month
---

May is Military Appreciation Month. Please take a moment to consider how you can express your appreciation for all the sacrifices our service members make for us. Can't come up with any ideas? We wanted to share a dozen ideas with you but, we just couldn't stop ourselves at twelve. Feel free to do a few or do them all!



Buy a pair (or more) of Covert Threads military socks to send to Marines overseas through The Care Packet Project™. We will take care of the shipping for you! Click here to learn how!


Visit your local recruiting office and bring them some sandwiches or treats.


If you are in a restaurant and see a service member, pick up his/her tab.


Purchase gift cards & send them with an anonymous thank you to veterans or active duty personnel. You will make their day.


Do you have any local Purple Heart Marines or elderly veterans in your area? Find out if you can help them with tasks like yard work, minor repairs, wash windows etc. If you have scouting groups or Young Marines in the area, get them involved also.


Purchase a book or video from our Amazon.com store and donate it to a recruiting office or VA Hospital. Click here...


If you have a talent or are a service related business owner, consider making a donation to a veteran or to the family of a deployed service member.


Sponsor a Care Package for a Marine, Click here to learn how!


Write or gather letters of support to combat injured Marines for the Operation PAL™ program, Click here to learn how!


If you live in an area that rarely sees military folks, consider taking a thank you to your local first responders (police, firemen, EMT's). Many are former military and reservists. A large percentage are veterans and are no longer in uniform.


Consider visiting a Veterans home. If there are none in the area visit a local nursing home and find out if there are any veterans that you could take cards and small gifts of appreciation to. Visit with them! They love to tell stories and listen about your day.


Purchase tshirts, mugs, rally towels and other items from Marine Parents online stores. It's how we support our outreach services!


Check your local listings for Memorial Day events and attend them or volunteer to help! The number of folks who show up to honor our veterans speak volumes to those in attendance who have served.


Simply say "thank you" to veterans and servicemen and women. Some folks find it difficult to approach them to express appreciation. Watch the Gratitude Campaign video. They show you how to do it gracefully and it's so simple that anyone can do it.