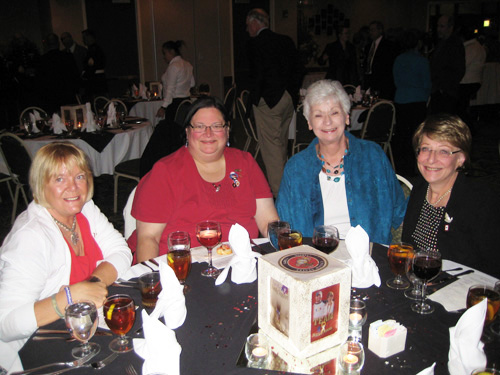 We were honored to host Purple Heart Marine Gunnery Sergeant Nick "Gunny Pop" Popaditch and his beautiful wife April at our outreach dinner on October 29th to spotlight our Purple Heart Hero Support™ program. More than 120 guests gathered at the Courtyard by Marriott in Columbia, Missouri, to hear about speaker Gunny Pop's long career in the Marine Corps and the life-threatening combat wounds that ended it. After silent auction bidding and dinner, the audience listened intently to Gunny Pop's moving story about achievement, loss and perseverance, and many purchased copies of his book Once a Marine to have signed by Gunny Pop at the end of the evening.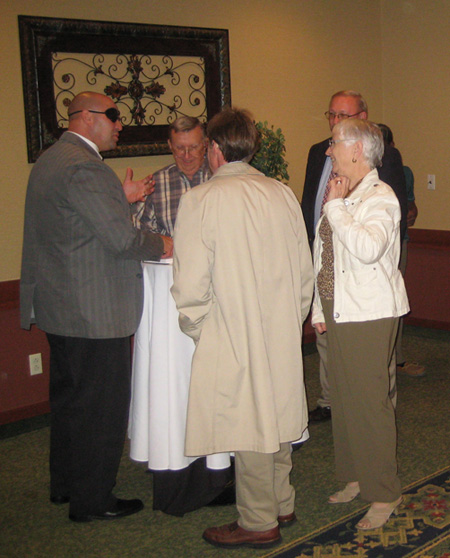 Our silent auction to benefit Purple Heart Hero Support™ and Purple Heart Heroes was a success, and many guests went home with unique Marine Corps items including an official Marine Corps NCO sword, a ballot from the first democratic election in Iraq and a one-night stay at the Courtyard Marriott, among others.
A variety of dinner guests were in attendance, including members of the NYPD and NYFD, a local retired judge, Marine families, Army families and some families from surrounding states. Other special guests included two World War II veterans. Dinner attendees loved the opportunity to speak with the war heroes after the evening's events.
We'd like to thank everyone who attended the dinner and gave Gunny Pop and his wife a warm Columbia welcome. We hope to see you at our next event!
View a slideshow of photos from the dinner below.