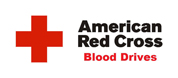 Our first corporate office blood drive was held on Tuesday, January 17, 2012. Though it was a small turnout on the cold, blustery day, we collected enough blood to save over 24 lives!
All who donated or attempted to donate showed off their Ooh-Rah spirit to help those in need this winter! They received a cozy soup mug and matching spoon, along with a recipe card, from the partnership of the American Red Cross with chef Cat Cora. Participant and office staff, Sheryl, said she is always happy when she is able to give blood and help those in great need, especially during the difficult winter months.
Thank you for all your encouragement and support for the great cause, we'll keep you updated on our next event! Check out the photos below to see how we didů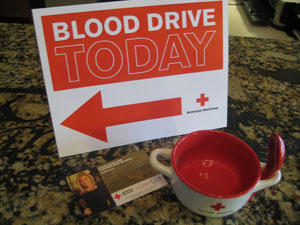 The warm and cozy "thank you" for donating blood. Matching soup mug and spoon, with a special Chef Cat Cora recipe!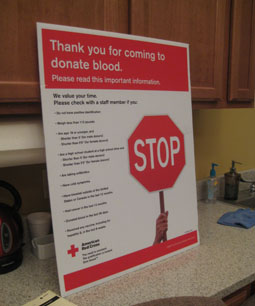 The check-in point before giving blood.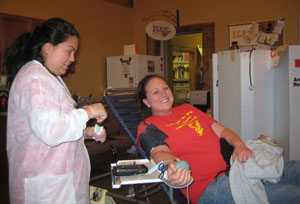 Our Marketing Coordinator, Jayne, smiles bravely as she gives blood!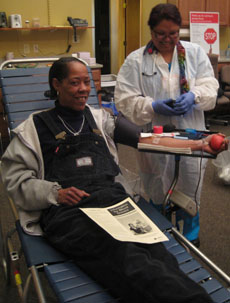 Our Production Manager, Pat, shows no fear while helping save lives!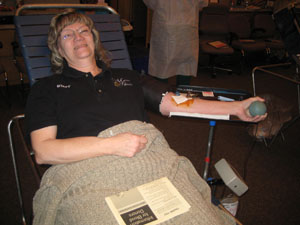 Our Secretary, Sheryl, happy to get the chance to donate blood!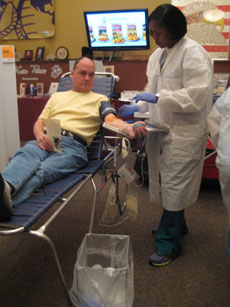 Several community members were kind enough to brave the cold and help those in need.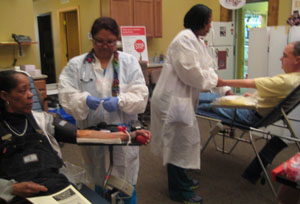 The nurses took great care of everyone who came in to donate.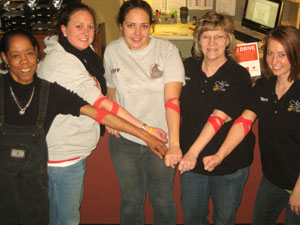 All the tough girls in the corporate office who used their Ooh-Rah spirit to give blood!