Connect and Share®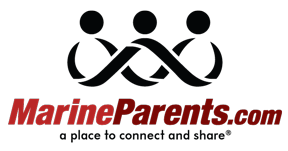 Chat Transcript with Dr. Cantrell, September 24, 2008
---
USMC Combat Stress Brochure
Click to Download

Copyright Information
Text on this page is copyright to MarineParents.com, Inc. and Hearts Toward Home, International. No part of this transcript may be copied or reproduced without prior written permission. For additional information on copyright, please see the links in the disclaimer section at the bottom of this web page.

Next Chat Night

January 17th, 2013 br>8:00-10:00 P.M. CST
May TBA, 2009

Past Chat Transcripts

Additional Resources

Educational Purpose
NOTE: The chat discussion is intended solely for educational and informational purposes and not intended as medical advice. Please consult a medical or mental health professional if you have questions about your health.

No patent liability is assumed with respect to the use of the information discussed. The speakers and/or MarineParents.com assume no responsibility for errors or omissions. Neither is any liability assumed for damages resulting from the participation in the discussion or use of the information discussed.
The following is a transcript of the "Chat with Dr. Cantrell" from September 24th, 2008. Links to additional resources and information from the chat transcript are included to the right.
gutsma
Good evening, Dr. Cantrell.

Dr. Cantrell
Am I in the right place tonight?

shmom
Hello Dr.

usmcgirl
Hi dr. cantrell.

gutsma
Yes, you are. It is nice to "see" you again.

Dr. Cantrell
Thank you.

usmcgirl
i can only stay a few minutes so I'd like to jump right in with a question if that's ok?

Dr. Cantrell
Go for it.

usmcgirl
I wondered if a change in attitude, a change in morals and values was a symptom of ptsd?

Dr. Cantrell
This is the experience that happens from being taken into a situation that compromises the person's value system, and is not necessarily a Symptom of PTSD.

usmcgirl
well some things have happened with my boyfriend that are the complete opposite of his personality and of his values before he was deployed

Dr. Cantrell
Sometimes what happens is that they feel so disconnected from their previous life, and when they return they are in the midst of putting the pieces back together. It is very difficult for some of them to come back to their relationships and this is where there are a lot of concerns with the expectations of their loved ones. It is a very challenging time.

shmom
I hear that the situation my son is in is "quiet". This is his first deployment. Is it possible to experience PTSD if you did not experience a traumatic situation?

usmcgirl
i guess i might as well ask...is acting out with sex and alcohol typical of ptsd?

Dr. Cantrell
Let me address USMC Girl first please.

Dr. Cantrell
Yes, this is very common for them to seek outside relationships, excess alcohol abuse, and just not conforming to the people and life they had before they went on deployment. This can also be an attempt to push you away because he may feel that he is not ready to commit to a relationship.

usmcgirl
see that's where i am confused because he talks about moving in together and becoming more serious when he gets out this year but then he goes and does these other things.

Dr. Cantrell
Yes, of course someone can experience what we call Combat Operational Stress without being in a traumatic situation. Even on the FOBs, they are in danger and things happen, so this certainly causes one to have stress symptoms.

Dr. Cantrell
You must have him get clear on what he thinks a relationship with you looks like. Some of them want their cake and eat it too. You have to decide for yourself if this is something you can live with, or do you need to have his full attention. He may also need to look at himself and see that he is seeking primary gratification at the expense of losing you.

shmom
He turned 21 while in country and all he talks about is drinking when he gets home. I am concerned.

Dr. Cantrell
Mom, you have to realize he is a lot older than 21. He has had many life experiences that far exceed his chronological age. He will more than likely want to go out with his buddies and have fun. This is a right of passage for your son, but he also must be safe and responsible if he is drinking with his buddies.

usmcgirl
I wish I could stay, but I appreciate your opinion dr. cantrell.

usmcgirl
goodnight all

Dr. Cantrell
Take good care, USMC girl.

gabrielette
g'nite usmcgirl, god bless you and yours

Mallory
dr cantrell, my BF has been home from his second tour for awhile now, and lately things between us have been alot more tense than they were before he left and right after he got back. we are long distance (hes in cali, im in WI) and when we have been talking on the phone he tends to kind of freak out over stuff that never used to bother him...he just seems very different.

i've asked him whats wrong, and i know he doesn't like to talk about deployments, but he notices in himself that things are different , but he doesn't know what or why.

Dr. Cantrell
I can hear your concern. Is he getting help? It is very important that we also understand when things are really out there and it is necessary to get some professional help. I would do your best to get in touch with one of his buddies and have them check on him.

Have you urged him to get help?

Mallory
yes. he says he doesn't think he will have the time, but i told him I'm sure his command would see that he gets the help he needs

ryansdad
When ours came back from Iraq last year and home on leave afterwards, he said "Dad I will tell you the truth whatever you ask me, but you wont like it", so I really left it up to him to talk about it which he didn't do. Was this good or bad idea on my part?

Dr. Cantrell
It is important for you to keep yourself available. When will you be seeing him again? It is not a good time to leave him alone, sometimes there are many stigmas that get in the way of asking for help.

Mallory
Unfortunately I'm stuck home here in WI because of school, and he wont be home until Christmas.

Dr. Cantrell
Your son sounds like he was inviting you to help him begin the process of talking about some of his experiences. He must have a great deal of trust in your relationship.

Dr. Cantrell
Keep in contact, and call in the reinforcements so he is able to talk about some of these issues with at least one of his Marine buddies.

ryansdad
He will be coming home later from Afghan and lost most of his squad over there, so he has been thur a lot and not sure how to handle this when he returns this time

gabrielette
my son 2/7, 1st deployment, I'm worried too

Dr. Cantrell
Just go off somewhere, just two of you, and be there totally so he can fall apart and you can just keep to yourselves. He needs you now more than ever. He will probably have a lot of survivor guilt and he needs to know he has someone to process with.

Dr. Cantrell
I know it is a scary time for all of you. They all come back changed from their experiences. They go away as boys and come back Marines. Just be open and have a good support system in place for yourself as well.

ryansdad
This deployment was a lot harder, as we have large amount in our 2/7 family this time.

ryansdad
Lost a large amount; they have been hit hard.

Dr. Cantrell
This is why it is so vital that your form strong relationships so all of you have each other to pull you through all of this.

gabrielette
good words, it helps alot

Dr. Cantrell
I am so sorry for loss, words are certainly not adequate with these situations. Again I am so sorry.

ryansdad
Thank you as I want to be there and able to make him aware of it.

Dr. Cantrell
You will have your opportunity to be there for him when he returns. This is a very important time.

gabrielette
my son and i have been very close throughout the years, and being the only veteran, i think he finds it easier talking to me

Dr. Cantrell
Absolutely, what a gift you have to share with him. This is wonderful that he has this connection.

gabrielette
thank you, i hope he can relate, in his time when he needs to

Dr. Cantrell
He will, just be there, don't ask questions, he will come to you.

gabrielette
ok

shmom
why is it that they push you away now when he confided in you before deployment?

gabrielette
he's 19

Dr. Cantrell
Because he is trying to protect you from his burden. He also wants to keep his edge sharp that is what Warriors need to do, and if they feel they are softening and not as battle hardened then they use this as a tactic to get back on track.

gabrielette
gotta go, take care, I'll stop back when again when I can, and thank you

Dr. Cantrell
He is 19, but much older in his soul.

Dr. Cantrell
You are welcome, gabrielette.

gabrielette
Yeah, its gonna be different, i want to be ready

scottiej
My son is returning soon from combat in Afghanistan. He and I have talked a little about it. and he says he knows it will be a big adjustment. When I asked him what would be the most difficult, he said, "Being around girls."

Dr. Cantrell
Ah yes, this is probably true. He will just need time to slowly readjust. We have to abandon our expectations and just let them easily be as they will.

scottiej
He's been around grubby Marine grunts for 7 months so I can see his point.

Dr. Cantrell
Yes, this is where he feels at home. I am sure he will step right into his role as a single male without much prodding. HA HA!

scottiej
I'm not all that worried about this aspect of it. But he will have to rediscover his manners and check his F-bombs at the door.

Dr. Cantrell
YES, INDEED!!

Nat
My boyfriend is returning from Afghanistan in a couple weeks from a rough deployment. He seemed to be dealing with things OK until he was able to go back to a relatively safe area. As soon as he got there he has been nothing but a jerk to me and doing weird things like smashing his computer when it wouldn't turn on. I understand he needs some time to decompress and get out of war mode, but how do I deal with him when he gets back?

Dr. Cantrell
He may be having an issue about how he was removed from his role outside the wire. Was he removed or did he volunteer or was he being reprimanded in some way. Be careful and do not take this lightly. There have been issues of severe Domestic Violence, and we cannot say :"This cannot happen to us," because yes it can. You must be safe at all costs.

scottiej
I need him to whip his younger brother's butt. Is this bad?

Nat
He wasn't removed, they just finished their job there and they are now preparing for coming home. Nothing aggressive has been said toward me directly. I'm just wondering if I am being the scape goat of his stress or something else.

Dr. Cantrell
As long as it is playful, but don't give him a reason to feed into his anger

Dr. Cantrell
Yes, you probably are being targeted as the safe one who is there and can take this wrath. But, this gets old after a while, so he needs to know what your expect and what your limitations are.

scottiej
Dr., are you saying that there is a guarantee that he will have some anger upon returning?

Dr. Cantrell
I am saying that it is quite common. This is something they use quite effectively in their combat mode. It is used to ramp them up into action, it is used to intimidate, and used to keep loved ones at a distance, etc. So anger is very common and can be easily activated.

Mallory
i've noticed that lately in my boyfriend...he gets angry over little things.

Dr. Cantrell
I can say with some certainty that it is very unrealistic of us on the home front to expect them not to have anger issues. Some of the anger can be from not being with the rest of the Marines down range. It also can be that there could be a Traumatic Brain Injury and this can also make it worse.

scottiej
What if I tell him that I've been through a lot of stuff in my life and that I can take anything and he doesn't need to protect me from a thing? If he needs to talk to me or express anything to me, it's OK, I can take it.

Dr. Cantrell
Yes, they do get angry over little things. They have road rage, they have issues when people complain, and it is just a rough adjustment.

Mallory
is there any way to help them get past it easier so that they don't have to get so angry?

Dr. Cantrell
You can say this, but take it easy. You have not been in combat, or at least I am assuming so. If you have then you are better prepared to receive his stories, but let him determine if that is something he feels comfortable with.

Dr. Cantrell
Sleep is very important in getting their anger in check. So when they come home let them sleep whenever and where ever they can. Don't ask questions, just let them have their space.

scottiej
Oh, I definitely will tell him that he is not obligated to share anything with me but that he is free to tell me anything but it is completely his choice. No I haven't been in combat but we have a very good friend that is my age who has been in both Afghanistan and Iraq.

Dr. Cantrell
It might be really great to slowly introduce your good friend into your support system so your son can have some time with him alone.

scottiej
He already knows him very well as he is the dad of one of his best friends. This person loves him like a son.

Dr. Cantrell
This is so wonderful, so you have a lot of support around your son, this will be perfect. You are in good shape to support him from many perspectives.

buddyboy
Dr. I have a son who suffered an injury from an IED blast during his 3rd tour. At the ripe old age of 23 he's medically retired. He's got TBI and PTSD bad and is detached and struggling in the civilian world. Any suggestions?

Dr. Cantrell
I am sorry your son was wounded. Yes, there are organizations out there that focus upon the wounded warriors transitions. WIth a TBI this can be an added challenge. They get extremely frustrated that they cannot remember and cannot process as quickly as they used to. Help him explore ways to dream and set some realistic goals. You might want to get on the internet and check out some options to help him get involved in giving back.

Dr. Cantrell
It is very difficult for most to come back to the civilian world. When they are struggling with these wounds, it is even more of a challenge.

buddyboy
My son has pretty bad memory loss, especially his sort term memory. He feels embarrassed and is very down on himself as a result of TBI. His self esteem is shot.

Dr. Cantrell
Yes, this is probably one of the most frustrating parts. It is part of their healing to find out ways to use techniques to enhance his daily functioning .

buddyboy
It seems that the newly retired young Marines in their early 20's struggle with the adrenalan loss. They were a 'somebody' with 'purpose' in the Corps and now they feel detached and left out. Very sad and very frustrating. Any ideas?

Mallory
i have to go for tonight...thankyou very much dr cantrell for your input. night all and God bless

Dr. Cantrell
Yes, they have lost their sense of purpose, espirit de corps, and they feel lost without the strong identity to hold on to. I would suggest that you explore new ways to find purpose and set some goals together. He may need the external support to move away from this pain.

Dr. Cantrell
Good Night

ryansdad
Goodnight Doctor and Thank You

buddyboy
Dr. My son and I found out about a doctor in New Orleans who treated one of his buddies with fantastic results. The Doctor offered to treat him for free due to his injuries. He is in New Orleans now. He will be there for a month. If this works as it did for his buddy (TBI), this treatment has the possibilities to help thousands of Vet. I am so excited and we are praying like crazy. I would like to keep you posted. May i do so? It's HBOT treatment.

Dr. Cantrell
What is HBOT? I am very interested please send me info on this.

Laurie
Dr. I bought my son both of your books after he returned home from his first deployment. He is NOT a reader, but really related to your books. He is now on his second deployment. Thank you so much for your insite.

buddyboy
It is Hyperbolic Oxygen therapy!!!!

Laurie
Not only did your books help him, it has helped our family.

Dr. Cantrell
Oh this is interesting. I think I have heard of techniques like this for some areas of the body that have been plagued with infection etc. Or maybe I am off.

Dr. Cantrell
Thank you for letting me know that he and you are benefiting from our books. This means the world to me.

buddyboy
Doctor the treatment is nothing short of a miracle. His buddy who was wounded by him was told he'd never work. He could not sleep, was on a ton of meds had bad memory and on and on. Within 48 hours, no more meds, he was sleeping through the night. The memory came back and he's working. This is why my son is in New Orleans now!!!

Dr. Cantrell
WONDERFUL. THIS IS ABSOLUTELY FABULOUS!

Dr. Cantrell
Please write me at inquire@heartstowardhome.com and give me all the scoop.

sa818
Dr. This is my sons 2nd deployment 1st one he went into counseling for 3 months. On this tour he was fine with me, writing when he could and calling, now that he has the freedom to email and call me he has nothing to do with me. It's like he is mad at me also. He lost his dad right before deployment of a heart attack, and he is not coming to see me during his leave, but I am going to Homecoming. Is this normal?

buddyboy
I will be happy to help you and keep you updated! I am telling you this information because I learned firsthand by his buddy who was at our house the miracle of this HBOT treatment. It's non invasive and flat out works. I am very hopeful. I'd be happy to share info with you.

Dr. Cantrell
HE is dealing with a great deal of grief, and perhaps being around you is a reminder of the loss he has experienced in the death of his father. The best thing is just to be there and let him know you will there always for him.

Dr. Cantrell
Thank You I look forward to keeping informed about this treatment.

sa818
thank you

Dr. Cantrell
You are welcome, I know there is so much pain and being a loved one you just never know how to act and what to expect. So just be flexible, and know that they are truly struggling and having loving and strong support systems to return to will help in their healing journey.

scottiej
Thanks Dr. Cantrell, I'm signing off now.

Dr. Cantrell
Good night, and take good care.

sa818
Thank you Dr. I appreciate all your input on everything it has helped Goodnite

Dr. Cantrell
You are most welcome.

gutsma
Thank you for joining us tonight, Dr. Cantrell. Your insights and expertise are very helpful.

Dr. Cantrell
Thank you I am very happy to be here for all of you

Nat
Thank you!

Dr. Cantrell
Are there any more questions?

MominDixie
Not from me, but thanks for being here.

Dr. Cantrell
Thank you.

Dr. Cantrell
I was told that tonight's chat would only be for an hour, and it has been an hour and a half, so I will stay if you have more to discuss, please let me know.

gutsma
Dr. Cantrell, I appreciate you staying the extra time with us.

MominDixie
gutsma, quick question. Do you have a son with 1/8?

gutsma
No, ma'am. He is home on terminal leave right now.

MominDixie
Just wondering, Thanks and good night all.

Dr. Cantrell
Good night and you are all in my prayers.

gutsma
Good night, see you next month.

Dr. Cantrell
Yes indeed!