Connect and Share®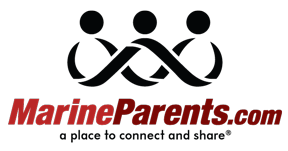 Chat Transcript with Dr. Cantrell, October 22, 2008
---
USMC Combat Stress Brochure
Click to Download

Copyright Information
Text on this page is copyright to MarineParents.com, Inc. and Hearts Toward Home, International. No part of this transcript may be copied or reproduced without prior written permission. For additional information on copyright, please see the links in the disclaimer section at the bottom of this web page.

Next Chat Night

January 17th, 2013 br>8:00-10:00 P.M. CST
May TBA, 2009

Past Chat Transcripts

Additional Resources

Educational Purpose
NOTE: The chat discussion is intended solely for educational and informational purposes and not intended as medical advice. Please consult a medical or mental health professional if you have questions about your health.

No patent liability is assumed with respect to the use of the information discussed. The speakers and/or MarineParents.com assume no responsibility for errors or omissions. Neither is any liability assumed for damages resulting from the participation in the discussion or use of the information discussed.
The following is a transcript of the "Chat with Dr. Cantrell" from October 22nd, 2008. Links to additional resources and information from the chat transcript are included to the right.
gutsma
Dr. Cantrell will be here shortly.

Larue
Hoping for some advice from Dr. Cantrell so I know what and WHAT NOT TO SAY OR DO WHEN MY SON RETURNS THIS NOVEMBER.

first.last.forever
i was wondering the same thing

first.last.forever
i have a little more time in the dep tho lol

Larue
SUCH A HIGH % OF OUR GUYS AND GIRLS RETURN WITH PTSD.

first.last.forever
ya your right

Jacks
Yes Larue they do

Larue
SAW SOME PIC OF HIM ON A FRIEND MY SPACE ACCOUNT, HE IS ONLY 25 AND HE LOOKS 35 PLUS. ALL THIS IN 7 MONTHS!!!! Wow

Jacks
they do age

gutsma
Welcome Dr. Cantrell.


first.last.forever
my husband seems really..i wanna say mellow?..since he's been there


Larue
HAVE ANY OF YOU DEALT WITH PTSD WITH YOUR OWN IN THE PAST?

Jacks
yes I have with my sons

gutsma
Yes.

Dr. Cantrell
Hello



Larue
HI DR CANTRELL

the_traveler
Yes

first.last.forever
can you tell us about it?

Jacks
My Marine was discharged due to PTSD.


first.last.forever
i'd like to know some symptoms and what not

Dr. Cantrell
Hello everyone, it is good to be back.

the_traveler
small things set them off


Larue
WHAT ARE SOME SYMPTOMS TO LOOK FOR. MY SON SEEMS ANGRY SOME TIMES AND THEN UP BEAT OTHER TIMES, BUT MOSTLY ANGRY. JUST NOT HIMSELF

millergracie
Great to have you!


the_traveler
no patience


Larue
NO PATIENCE FOR SURE.


Dr. Cantrell
Larue this is normal. They have a real hard time with all the demands and how people expect them to be.

Dr. Cantrell
They can go off from one side to the next quickly. How long has he been back?

first.last.forever
my husband already has some issues with anger..so i feel like this dep will not help him

Larue
IS THE DEBRIEFING CLASS OR CLASSES HELPFUL?


Larue
HE RETURNS IN NOVEMBER. I BASE THESE FINDINGS ON OUR PHONE CONVERSATIONS AND EMAILS.

Dr. Cantrell
It is all about education, and this is a very important component to learning as much as possible.

Dr. Cantrell
What is a dep??


first.last.forever
deployment

Dr. Cantrell
Please let me answer one question at a time please

Dr. Cantrell
Anger is part of their demeanor when they are down range, and when they come home they are a bit edgy and have a low frustration tolerance.

Dr. Cantrell
The multiple deployments are a challenge, and you cannot give up because you must keep moving forward. Remember each deployment is different too.

Dr. Cantrell
are there any comments or questions?

Larue
THANK YOU, THIS IS HIS 2ND DEPLOYMENT FIRST WAS A MEW ( TO KUWAIT) THIS ONE IS TO IRAQ AND HE HAS DEFINATELY SEEN SO MUCH MORE.

Dr. Cantrell
So he will bring home with him different kinds of issues, and the more you learn the better prepared you will be for him to return.

Larue
I GUESS JUST BEING PATIENT WITH HIM AND NOT OVERWHELMING HIM WHEN HE GETS HOME. IS THERE ANY READING MATERIAL THAT YOU SUGGEST FOR US TO PREPARE OURSELVES AND HIM A LITTLE MORE?

Larue
I THOUGHT I READ THAT YOU HAVE A BOOK OUT???

Dr. Cantrell
Have you read my books: Down Range To Iraq and Back, and Once a Warrior Wired for Life? These are very helpful and you can buy them on Marine Parents Website.


Larue
THANK YOU WILL DO.


Dr. Cantrell
I have another book coming out in December called Souls Under Siege: The Effects of Multiple Troop Deployment and How to Weather the Storm.

Dr. Cantrell
They are easy to read and are written as much for the family members as they are for the service person.

gutsma
Down Range and Once a Warrior are excellent.

Dr. Cantrell
Thank you.

Larue
DO YOU TREAT THE RETURNING MARINES AND DO YOU HAVE A FAMILY MEMBER THAT RETURNED FROM DEPLOYMENT TO IRAQ?

Dr. Cantrell
Yes,absolutely. This is my focus and I have worked with combat veterans for nearly 2 decades.

gutsma
I have found our son opens up in the middle of the night when everyone else is asleep and the house is quiet.

harleyman
I'm glad I found this room. My son was in the Corps from2002-2006. He has been suffering from ptsd.It started out not bad at all but now it is really bad. He doesn't go home to his wife anymore. Won't talk to us his parents hardly any. He knows he has a problem, But WON'T GET HELP AT ALL. wHAT CAN WE DO. tHE STRESS IS UNBEARABLE. gOT ANY SUGGESTONS?

Dr. Cantrell
For your son, I would call one of his Marine buddies. This is not a good sign and must be acted upon right away. Does he socialize with his Marines?

Dr. Cantrell
Harleyman, I want to know if your son has time with his Marines or is he totally isolating?

gutsma
Hello, Max mom. This is a Chat with Dr. Cantrell focusing on PTSD. Do you have a Marine? Or a question for the doctor?

Max_Mom
Yes, currently at 29 Palms. 1 deployment to Iraq, 2nd one expected in March.

Max_Mom
Also I am a new LCSW and live in Hurricane Ike area and need to know for myself and pts. in area

Dr. Cantrell
I am very concerned when I hear you describe yours sons behavior as you have.

Dr. Cantrell
I am not seeing any comments here,

cjfwrt
I'm new here! Hello all

cjfwrt
What are we discussing?

Larue
PTSD

gutsma
This is a PTSD Chat.

Dr. Cantrell
Yes, this is about PTSD and adjustment issues and challenges.

usmcmom1981
what do u think my husband has he did 2 tours viet nam i deal with it every day

harleyman
He is out of the Marines as of 2006, he did 3 tours in the infantry in Iraq, the very beginning, 2nd Fallujah, Then his last going along the Euphrates River hitting town after town. Since he came home we live in the Sooner state. He has a good job,loving wife but he just gets in moods that are horrible.We live between an Army base and an Air Force base. But he is a Marine through and through. I know he connects with some of his old buddies, but won't say anything to us. He has numbers to call.

Dr. Cantrell
I would suggest that you call one of his support network and let them know what you are seeing. This is not something to let go. Even though he has a loving wife at home, this does little to soothe those deep wounds; he must start the process of moving forward. He has had it pretty rough, from what you are telling me, and I would be VERY proactive here without asking questions of him.

Dr. Cantrell
He CANNOT do this ALONE!!!!! PTSD gets worse over time if it is not dealt with and it sounds like your son is really hurting.

Dr. Cantrell
You can even contact an older veterans who is a family friend that he relates to. You may be too close to him.

harleyman
How do I get ahold of his support network-didn't know he had one. We tried the older veteran route didn't work.

Dr. Cantrell
I am thinking of some of the guys that he served with. Do you have contact with any of them?

Dr. Cantrell
What state is he in?

Max_Mom
Yes, I have a son back from tour one in Iraq. Tour 2 expected in March. Anything I can do to prevent or lessen PTSD before/during next tour?

harleyman
No I don't ,since he got out, all his buddies went to other jobs in the Corps or just got out of the Corps because they had had enough. After his second tour he told his psychiatrist(sp) on base at Pendleton that he just couldn't go again. Several others said the same thing. They were sent back anyway. He'd spend 7 mos. over there and 6 mos. back and forth.

Dr. Cantrell
Yes, you can read as much as you can to understand the interesting behaviors they come home with. Sleep patterns may be restless with nightmares, may not sleep in a bed, may prefer sleeping on the floor, easy to go to anger and may be using more alcohol, more reflective and quiet.

Dr. Cantrell
Don't ask too many questions or put restrictions on him about his time. Just let him be without over parenting.

Dr. Cantrell
If you don't have anyone you can reach out to, I would reach out to him yourself, and let him know that you support him and are concerned and that you feel helpless and want to be there for him, and ask him what he needs from you.


Max_Mom
I am also a new LCSW and live in Hurricane Ike area and would like to know how to help pts. Suggestions?

Dr. Cantrell
Working with Military personnel who have served in a war zone is different than other populations. They are a culture of themselves; they have their own language and ways of looking at their world. It is quite different than the civilian world.


Dr. Cantrell
I would suggest that you take some trainings - as many as you can that will give you some basic information about these traits.

Dr. Cantrell
It is much different than working with a general population outside of the military. First and the most important thing is for all who want to work with the military coming home from the war zone is to educate yourself about this population.

harleyman
We have told him he can come to us at anytime and tell us anything. He did at first and was very graphic but we would listen and not judge.He knows we love him dearly and would do anything for him. He just says he wants to be left alone. We live only 40 minutes away. The place where he works is a place where we can see him work and talk a little. But if doesn't want to hear from us he won't answer his cell.

Dr. Cantrell
Does he have a church community?

harleyman
He grew up in the church since his great grandfather was a minister and even married in the church, but now nothing matters to him. I pray for him all the time.

Dr. Cantrell
Prayer is important. Are you close with his wife? Perhaps this might be a way for getting help into that family. Often it is the wives who seek help and get their husbands to join with them.

harleyman
Yes, his wife and I are very close. They met in California, he brought her home 3 times for us to meet her. We hit it off well. His sister even likes her. In fact while her husband was overseas (Navy) she came home and they got to be good friends. His wife has asked for help but we get told he has to ask for the help not us. That is the problem.

Dr. Cantrell
I am not sure I understand your statement "his wife has asked for help but we get told he has to ask for the help not us."

harleyman
HIs wife, his mother and I ,we've been told he has to go for the help. We have gotten phone numbers for him to call,which he won't. We've tried to call on his behalf,we get told HE HAS TO DO IT FOR HIMSELF. That's the frustration. He can even go as a walk in and ask for help, but won't. He did tell us at one time, that if he asked for help and he was called back to duty, they wouldn't take him back.

gabrielette
are they keeping our guys that get back from deployment and testing them right away, my son will be getting back to cali


Dr. Cantrell
What state is he in?

harleyman
My son lives in Texas, closer to Oklahoma Red River. Southwest part. He could go to the Army base near us.

Max_Mom
Are the Marines testing all our guys for signs of PTSD post-deployment?

gabrielette
with the new law in cali, will they test our guys right away?

gutsma
Dr. Cantrell is answering one question at a time.

Dr. Cantrell
PTSD does not necessarily show up right away. Usually many will hold it together for quite some time, and we are finding that around the three month mark they start getting a bit frustrated.

snipermom97
my son has been home 2 yrs but is distancing himself from family

Dr. Cantrell
Yes it is very hard to see that they are distancing themselves, but it is sometimes a way of stepping back in order to deal with some of their stress.

snipermom97
i can understand that as a medical professional my self

Max_Mom
So then they have to ask for help while IN the corps and "look weak"? Can they get help outside the corps and it be kept confidential?

snipermom97
that is why i have given space but its not getting closer

snipermom97
as u can see from the title snipermom where i am coming from

Dr. Cantrell
It is up to the command to set the example that getting help is NOT a sign of weakness, and in order to retain their warriors they must take care of them.

Dr. Cantrell
Snipers are very intense and are extremely observant of their environment, and they carry a great deal on their shoulders.

snipermom97
that is why i have given space but i need my son to come home to his world

snipermom97
problem is i'm not getting closer to ity

Dr. Cantrell
What is ity?

snipermom97
i was raised a firefighters daughter during the 70's and marines niece dso can relate thats why i havent pushed issues with him

snipermom97
but i'm running out of patience

snipermom97
he's in californisa and i'm in mississippi

snipermom97
need my son to come home

snipermom97
but he feels there's nothing here he can come home to or relate to

Max_Mom
I hear you snipermom97.

Dr. Cantrell
No, it is best to let them be on their own time clock. It is a major adjustment, the more you demand that it be on your agenda, the further away they slip.

snipermom97
i don't push the issue with him

harleyman
i just remembered too that when he found out that his commander Zembiec was KIA, he fell apart. He admired that man so much. My son was already out of the service, and said he should have been there with him. He was with 2/1.

snipermom97
its just in the back of my mind

Dr. Cantrell
Sometimes it is best for some to just go back in and do another tour, because this is where they feel at home, as painful as this is for families, it is a reality.

snipermom97
I guess the lot has to deal with his grandfather died 4 days before he was ro come home from iraq and i had to make that phone call

Dr. Cantrell
Harleyman, if you like you can email me with your son's address and I will send him my signed books, sometimes this helps them.

snipermom97
which he he would come the man practically raised him

Dr. Cantrell
That must have been very difficult for your son to have lost his grandfather at that time of his life.

snipermom97
yes it was

snipermom97
thats all he wanted was to see him when he got home

Lisa3
my son deployed 3 months ago with Spc Ops. I found out 4 weeks ago. He didnt want to tell me cuz he thinks I worry too much. He has been pushing me away since he became Recon.. Its just normal? He told my other son I dote too much, but I haven't changed any??

Dr. Cantrell
I am sorry that he did not get to connect with him.

snipermom97
lisa recon can change them in alot of ways

Lisa3
Im finding that out

Dr. Cantrell
Yes, it is normal. He is distancing himself from you so he can stay totally focused on his job.

snipermom97
10 yrs and i'm stilll dealing

Dr. Cantrell
He is in an elite position, and they need their men to stay very present with the mission, and moms take a back seat until the mission is complete.


snipermom97
just wish he would come home so he could deal with unfinished issues

Max_Mom
So if its a good thing to do his job, how do you help him "un-distance" and reconnect when he returns?

harleyman
Yes, you can have his address-do i give it here or another way?

Dr. Cantrell
It sounds like he is needing this time to find out how he fits in.

Lisa3
I understand that part NOW...but he told his brother and father he deployed, but not me! He started this a while ago..he is only 20 and I am trying really hard to understand and back off...but he gets mad at me for almost everything and anything

snipermom97
i started this process with mine at 18

snipermom97
he's now 29

Lisa3
oh gosh..me too 18

Dr. Cantrell
In regard to distancing, it takes its own direction when they come home, and each of them react differently. Just be present and available, let him know you are here but do not dote on him. They will pull away from this. Remember he is really much older than his age states now, since he has gone through his deployment

snipermom97
i've learned over the years dont ask they will tell

Dr. Cantrell
email me at inquire@heartstowardhome.com

snipermom97
what they want u to know

Lisa3
Im doing everything I can to back off...I walk on eggshells when he emails as to not over step...should I just go away until he comes home?

Dr. Cantrell
Your sons usually will push you away because they know MOM will always be there.


snipermom97
just be there for them when they're home

snipermom97
or in emails

Dr. Cantrell
No do not go away, this will not work. He needs to connect on his own terms, just talk about things that will not pigeon hole him.


snipermom97
problem with mine he hasnt been home in 2 yrs


Dr. Cantrell
On one hand they distance you, but on the other hand they wish you could soothe them, so don't give up!!

Lisa3
Ok...he tells me to ask him ..not others, so I did..and he told me, you do not need to know things...so I try and talk about home..etc!!

Lisa3
thank you...thats good to hear then

snipermom97
has a wife and now 2 children so so mom is in last place

snipermom97
just want him to talk to me without feeling brotheredf

Dr. Cantrell
He doesn't want you to carry his burden, he doesn't want to take away your innocence, he doesn't want you to think differently of him. So you have to ask yourself, "Why is it so important for me to know this?"

Lisa3
Ill never give up...I just don't want to upset him...especially NOW

Dr. Cantrell
Snipermom, maybe he is not much of a talker to begin with, and snipers are very intense and they must be extremely silent in their movements, and their voices, so some of his training stays with him.

Dr. Cantrell
No just love them unconditionally and hold them gently.

just_in_time
I have been out of the marines for almost a year now and have not been in a combat zone for 2 and a half. i still do not tell my mom things for that reason i know she will not see me any diff but it is hard to tell her things like that

allsmiles
is it weird for our guys to tell us things while they are actually over there?

snipermom97
i dont want to know details about what my son has done

Max_Mom
Is it easier to tell your Dad?

snipermom97
I just want to know how he is dealing with it

just_in_time
no

Dr. Cantrell
Yes, I understand, and "moms are not to know these things." So for you moms, listen to what he is saying. This is very valuable information. Just be there, don't question and don't expect them to give you the details. There are many things they hold sacred and will not be sharing with you.

snipermom97
I'm an ER nurse so i deal with death & dying everyday. my father was a firefighter his a police officer

Dr. Cantrell
Some will talk, some will not, everyone is different. It is not weird because sometimes it is easier to talk from afar than in person.


snipermom97
so i xcan expect him to deal with more than usuasal but he still needs to vent

allsmiles
are there services offered for wives... .on how to help our guys???

Max_Mom
Do you share these things with anyone?

snipermom97
as nurses we voice our opinions on people dying

just_in_time
my mom has worked of a sheriffs office for as long as i can recall and i am close with my mom but i really dont tell her things at all its not that i dont think she will understand it just that dont want her to know something

Dr. Cantrell
So this taps into your compassion and caretaking qualities, and if you look at all the experiences you have had in your life with your father and career this is a basic question you want always to get a baseline. So this is what is so difficult, that he is not connecting on that level when you have been there all your life for so many.

snipermom97
depending on age and circumstances

harleyman
I sent my son's address to gutsma said she'd forward it to you. Thank you

just_in_time
i have fond the only people i am able to talk about somethings are other marines or people from other branchs that have been there

snipermom97
i just need him to speak to me right now he wont for some reason

snipermom97
i can understand what hes been thru

snipermom97
but we need to reconnect

snipermom97
he was my olny cild for 12 yrs

snipermom97
raised by me and my father basically

Dr. Cantrell
The more you push him, the more he senses your need for this. They like to do things on their own time. Just let it go.

snipermom97
i have let it go for a year

snipermom97
he only calls when he needs info

Dr. Cantrell
You know that saying by Hawthorn about happiness and the butterfly, don't pursue this from him, just gently let things fall into place in their own way.


Max_Mom
just_in_time: So is it OK for you? Does everyone returning have a little PTSD do you think?

snipermom97
i dont push any issues

pjm55
I know thatjust the decision to enlist was a very personal one for my son. When I wanted to talk about he clammed up. If I just sat in the same room and used the computer, he often would start talking all by himself.

Dr. Cantrell
Your son is doing his job, and he is doing his best to stay focused on his buddies and the job at hand.

just_in_time
I dont know i am not a DR.. I know that i have it that is why i am no longer in the Marines any more.

harleyman
After listening to all the other e-mails I know Iam not alone in this. Makes me feel better, I will pray for all the sons out there going thru the same thing and esp for their families. God Bless All.

snipermom97
ok 2 yrs doesnt someone need reconnection time with brothers and sisters

Dr. Cantrell
Yes, every one of your Marines will be changed by their experiences, and there are many factors to consider before a diagnosis of PTSD is made

pjm55
Just in time, I dont' understand what you mean. Why aren't you a marine?

snipermom97
maybe that is my issue he has 2 younger brothers and sisters wanting to know when he's coming home

just_in_time
I was med discharged for PTSD

snipermom97
basically they remeber he lets when they were 6 and 7 yrs

pjm55
PTSD?

Max_Mom
So just_in_time- What helps you?

just_in_time
i have found talking to other people that have been where i have been helps but somettimes even that dont help and i just have to sit and think of things on my own

Dr. Cantrell
Post Traumatic Stress Disorder PTSD

gutsma
When everyone talks at the same time, it is probably hard for Dr. Cantrell to address everyone's comments.

just_in_time
yea thats i just could not spell it out..lol

Dr. Cantrell
You know what it is though!!

just_in_time
wish i didnt know what it was

Dr. Cantrell
yes, I am sure, but if you think about it, many of your PTSD symptoms are also your survival skills.

just_in_time
I know but at this point it has also cost me a very good job

Lisa3
Its funny how the Corps teach them to be warriors and sometimes the after is too tough for them....

Max_Mom
True enough, but how do you turn them off when they are no longer working for you

Dr. Cantrell
Just remember that it will take some time, but if you keep working with your providers, and learning what works and doesn't, know what your triggers are, you will get better.

Dr. Cantrell
THEY ARE ALL WARRIORS, and it is very tough when they come home. They are pushed beyond what they thought was humanly possible, they are so incredibly amazing!!

Lisa3
AMEN!!

Lisa3
I think SO TOO!

Dr. Cantrell
Just in Time, I am so glad you are here tonight, because so many of the parents are so concerned when their sons do not connect like they did before they left.


Lisa3
But yet they are so humble, and not wanting you to talk about them, or be proud...etc

just_in_time
i think i am closer with my mom now on a lot of levels but there are still things i dont tell her and she has never pushed me to

Dr. Cantrell
Wonderful, that you have such a great relationship, this is very important. Healing takes place in a community of those who love us and support us. The Marine Corps Families are very strongly connected and this is a powerful medicine for your returning Marines.

snipermom97
i dont push my son but just wish he would communicate more freely

Lisa3
So there is hope for all here!! Im sure there are things as mothers we never need to know...I think for most its understanding that we may never understand..to just support....thats what I am figuring out

Dr. Cantrell
Yes, they are very humble, and they do not see themselves as heroes, many will say, it was their buddy who was the hero who was wounded that deserves that status.

pjm55
I realize that boot camp is not the same as PTSD, but I am thinking ahead to picking up my son after graduation from bc in Dec. We have a 9 hr drive in a van with the family. I was thinking it will be wonderful to have all that time with him. What should I expect?

snipermom97
i dont want to know what he has done, but wish for more communication since he's in the reserves

just_in_time
to be honest though i haven not really got to the VA for this and i dont think i am a hero i have more than a few people i could say are heroes and i dont compare to them at all

Dr. Cantrell
Remember please abandon your Agenda and do not expect him to go along with your wishes, just go with the flow.

Lisa3
yes ..I watched a show on PTSD, and they all gave the credit of hero to everyone else..and they didnt have PTSD

snipermom97
try to go with the flow but when grand children or involved i never get to see makes a issue

Dr. Cantrell
Having a child let alone a new Marine in the car and captive audience will be great!! He might be excited to share and he might stay pretty closed, no telling what to expect, be sure and bring your ipod with all his favorite music.

pjm55
thank you. good idea!

Dr. Cantrell
PTSD AND HERO have nothing to do with each other. ALL can be affected by PTSD, the degree to which they are affected and the duration depends on the individual.

harleyman
I just wish that my dad were here today he was in ww2 and the Korean War, I KNOW my son would talk to him. Dad would talk to mom about what he went through and then just stop talking, that is what my son did when he first came home.Talk about bringing back memories.

Dr. Cantrell
COS Combat Operational Stress, this is the norm, this means that they will have issues with sleep, anger, isolation, not being able to relate, hyper-aroused by things in their environment, etc. This is the NORM.

snipermom97
i can remeberer my son sneaking around ahouse a nite when he first came home

snipermom97
only to be scared by the dog or cat outside his window

Lisa3
I meant the guys were in denial about their PTSD, and thought everyone else had it except them...yet they called them heroes as well...each about one and other

Dr. Cantrell
Yes, My father was WW2 and Korean War and I always brought all my challenge coins, and specials gifts from my troops to him and he would cry. He passed in March, and I very much miss my Dad, because he lived vicariously through my experiences of working with the military.

snipermom97l
which is answer to be was think about what it was like to be awaked by bombs going off


Dr. Cantrell
YES, denial is huge and it is a so common, but when they step back and just embrace the fact that they are having some issues, it makes dealing with it and getting along in healing much easier.

Lisa3
Well I hope and pray my son does fine...he has a very strong personality as well as all his training..not a mushy type of guy, but this deployment has to be a different experience for him..and all of them

snipermom97l
i can half related to his fears i grew up in a city where u didnt know what was going on outside of ur house betweens the gunshots an sirens

Dr. Cantrell
Yes, Snipermom your son's situational awareness is very fine tuned and this is essential in his survival, so he is very aware of even the most subtle change in his environment or sounds that you may not hear.

gutsma
Thank you very much for being with us tonight, Dr. Cantrell.

Dr. Cantrell
First off, this is not a MUSHY guy that has PTSD, the reality is that EVERYONE is prone to PTSD. It does not matter what type of personality they have, it does not matter how well trained they are, so all of these types of assumptions will set those of you who think that their son will not be affected up for disappointment.

snipermom97l
yes thank you dr cantrell

snipermom97l

iknow my son was affected and now is just the dealing with

Lisa3
I dont think for one second he is void of getting it...I just know his personality...he will deny it most likely...thats my concern!!

Dr. Cantrell
Yes, dealing with it, accepting it, knowing that they are not weak, they are incredible human beings that have seen and experienced things that we can't even imagine.

Lisa3
EVER EVER imagine

snipermom97l
As I grew up Saying Marines semper fi deal with it

Dr. Cantrell
Yes, denial is a concern, and it is great that you see that he is of this nature. You can be there if he falls and love him as you always have.

Lisa3
I will be!! I will not be in denial, and I will watch him ..and be there for him always

Dr. Cantrell
We just have no idea, all we can do is learn, be compassionate, listen, and love them unconditionally.

Lisa3
And pray they all come home safe first...then on to the next!! Thank you Dr Cantrell very much!!

just_in_time
i can say i have had and still am haveing a hard time accepting that i have PTSD even know that is why i am no longer in the Corp. it took what happened a few months ago to open my eyes to it but i am still have a hard time going to the VA or any other place this right here is the closet i have come to "Help"

Dr. Cantrell
I am sure all of you will be there for your Marines, it is wonderful to see the amazing camaraderie that I have experienced by participating in these forums and your workshops. WOW, if only all branches had the support from the family that you provide this would so great.

Lisa3
YES Ma'am...I told my son the very thing he hates me going on the boards and being a part of the Marine family, is the very thing that has helped me deal with his deployment...made me strong this wonderful family

Dr. Cantrell
WOW, just in time Email me at inquirea@ heartstowardhome.com and I will make sure you get my books. I am so grateful you were here tonight; you added a vital component to this discussion. Thank you so your service to our country. I hope to hear from you.

pjm55
Thank you so much everyone. I am a recruit mom, so I am mostly listening and learning. I appreciate the honesty and the support. Thank you just in time for sharing your experiences. I will pray for you.

Lisa3
Thank you ma'am


Dr. Cantrell
Thank you all for being here tonight and I will keep you and your Marines close in my heart.

gutsma
And you are in mine as well, Dr. Cantrell.

Dr. Cantrell
Just in time, inquire@heartstowardhome.com

harleyman
THANK YOU FOR ALL YOUR WORDS OF WISDOM IT IS SO APPRECIATED.

Lisa3
Thank you ...you're a great help...God Bless ...goodnight

Lisa3
pjm hang in there mama...its a wonderful ride and the best family you could be in!!

Max_Mom
What is the name of your book?

Dr. Cantrell
Down Range To Iraq and Back, and Once a Warrior Wired for Life.

Dr. Cantrell
My new one is coming out in December

Dr. Cantrell
Souls Under Siege: The effects of multiple troops deployments and how to weather the storm

Lisa3
oh would love that Warrior one

Dr. Cantrell
you have them on your website here

Lisa3
ok thanks

Dr. Cantrell
Thank you all and good night.

gutsma
Good night.

just_in_time
night*


pjm55
good night :-)

harleyman
Goodnight

Dr. Cantrell
Good night


Max_Mom
Thanks to all and my prayers to us all.

Dr. Cantrell
My prayers are also with all of you!