Connect and Share®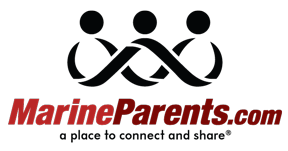 Chat Transcript with Dr. Cantrell, December 18, 2008
---

Joan
I gave our son a copy of Once a Warrior. He enjoyed reading it.

Dr. Cantrell
I am glad to hear that he enjoyed it. My new book is coming out in just a couple of weeks too.

Joan
I look forward to it.

Dr. Cantrell
Thank you.

Joan
He EAS'd in October and seems to be adjusting fairly well. He is a bit more distant and less patient than in the past, but also quite the same.
He has been coaching wrestling until his job starts in January. He seems to want to remain busy if possible.

Dr. Cantrell
He just needs some time, but it is challenging transition.

Dr. Cantrell
Yes, this is very good that he is engaged in life.

Joan
Something I've seen in him (and heard from others) is almost a disdain for the thought of PTSD.
More negative about the mere thought of it than I've ever seen in him.

Dr. Cantrell
Yes, Marines have a hard time accepting these things. They see PTSD as a flaw, but it is NOT!!

Joan
Indeed it is not!

Dr. Cantrell
Once he realizes that his friends are also affected he may be more likely to accept this as just part of the program.
It could be that he knows that he is not who he was and that he is having some issues and this may scare him a little bit

usmcmom1981
Seems like everyone tonight is spread around, a few here a few there.
I didn't realize we had a guest speaker tonight. Thanks for coming Dr. Cantrell.

Dr. Cantrell
Sure. It is my pleasure.

usmcmom1981
I don't read the schedules. I just come in each night.

Elise
Hello, this is my first time.

Joan
Dr. Cantrell is an expert on warrior transitioning and PTSD.

Dr. Cantrell
I am here every month.

usmcmom1981
Oh ok, I see. Thanks. I will try to remember, but am very senile since we lost our Marine.

Dr. Cantrell
I am so sorry for your loss.

usmcmom1981
Thanks.

Joan
Dr. Cantrell, are the holidays particularly difficult times for our veterans?

Dr. Cantrell
Yes, the holidays are very difficult.

usmcmom1981
He was only 21yrs old. And for the GS parents as well.

Fryone55
Dr. Cantrell, may I ask a question please?

Dr. Cantrell
I just don't have the words to convey.

usmcmom1981
But for the veterans that come back, I have seen that.

Dr. Cantrell
Yes, please.

Fryone55
My son is getting ready to deploy for a 3rd time. He has shared with me that the docs think he may have the beginnings of PTSD.

I have no idea what this means, but he has been very moody and short tempered of late.

Are these some of the initial signs?

Dr. Cantrell
This means that he is having some issues probably with sleep, anger, isolation, and feeling like he just doesn't know where he fits in right now. Be patient with him.

Fryone55
okay

I know he is having trouble deciding if he should extend his contract or not especially since last Wednesday. My husband had a mild heart attack. I think he now feels guilty about extending because he wants to be here to help me.

Dr. Cantrell
My Friend Tracker Jack a US Marine 2-4 VN 68-70, says hello to all of you. He is here with me right now.

Fryone55
Hi, Jack

usmcmom1981
hello tracker

Joan
Hello! Thank you very much for your service during a very difficult time.

Dr. Cantrell
Check out this site: CombatVeterans.com . These guys help all my young veterans when they get home.

Fryone55
Cool, thanks Dr. Cantrell.

Joan
Thanks for the link!

usmcmom1981
my husband was in VN 68=69 2 tours

Dr. Cantrell
You are welcome.

usmcmom1981
He has PTSD. He is doing better.

mikem
could short term memory loss be related to ptsd

Fryone55
Dr. Cantrell, do other individuals, parents for instance, can we be suffering from PTSD as well

Dr. Cantrell
Who was your husband with?

Elise
Our son feels angry that he came home from Iraq when others didn't and thinks he'll be labeled 'crazy' if he seeks help from a doctor.

usmcmom1981
he was Army Special Forces Green Beret

Dr. Cantrell
Yes, all family members can be affected but in a different way depending on the circumstand

Dr. Cantrell
I know this is how they feel but remember he is not crazy, and it is very important to get help early on.

usmcmom1981
um i think he said 5th group and one other

he has gone to bed so i cant ask him

does 101st sound right

Elise
If he seeks help are there negative repercussions later when trying to find a job?

usmcmom1981
not quite sure

Dr. Cantrell
Thank him for his service too.

usmcmom1981
i will tks

Dr. Cantrell
Yes, 101st Airborne, sure thing!!

usmcmom1981
ok yes

he did over 800 jumps

his body is paying for it now

Fryone55
Dr. Cantrell, if this is documented, along with other injuries, will he be able to continue to get help at the VA?

Fryone55
dr. Cantrell, did you see Elise's question

Dr. Cantrell
No can you please repeat

Elise
Our son is afraid that he will be labelled 'crazy' and it will be in his records, so it stops him from seeking help.

Dr. Cantrell
Yes, it is possible to have some repercussions, but it is worth getting the help because in the long run it will help him with his life and adjustments.

Elise
I believe you but it isn't easy to convince our son.

Dr. Cantrell
We must get rid of these stigmas because this is something that will certainly hurt them in the long run.

mikem
I have one question. Can short term memory loss be related to PTSD? when you get a chance

Fryone55
would the vets on CombatVeterans.com be able to help him Dr. Cantrell?

Elise
He has trouble with hearing, some memory loss and has to deal with anger.

Dr. Cantrell
No it is not an easy sell, but it is very important. Yes, please have him contact Combatveterans.com, and if he wants to contact me I can put him in contact directly with someone to help him who is a combat veteran.

Dr. Cantrell
Yes, memory is affected by PTSD, and time lines are very difficult to recall.

Fryone55
so, my son and I will have something in common as I suffer from memory loss as well.

Elise
Thanks you Dr. Cantrell, I will try.

Joan
The short temper is what I notice the most. That and a certain coldness.

mikem
Mines been trying to figure out whats the matter with him since he was in Iraq but gets no help from docs

Fryone55
my son seems to be getting help Mike. He is with the 1/7. I don't know if that makes a difference or not. plus he is going over again for a 3rd time soon

Elise
The docs aren't helping ours either. He went to one about his excess drinking and the doc just said to drink a glass of water for every hard drink he takes.

mikem
It's real convenient - they lose his paper work or send him for blood test and lose the results

Dr. Cantrell
Well, that is an interesting intervention.

Fryone55
I've never heard of that one.

Joan
We are hearing increasingly about TBI. I realize that is totally different from PTSD, but do you see a lot of coexisting of the two diagnoses?

proud_of_joey
it's a sad answer to drinking

Dr. Cantrell
It is very important to keep copies of everything.

Elise
What is TBI

Dr. Cantrell
Yes, TBI and PTSD can coexist, and it is a very difficult situation to deal with.

mikem
He cant even get results they lose them and then schedule him again and lose the paper work

Joan
TBI = Traumatic Brain Injury

Elise
Thanks, joan

usmcmom1981
My memory loss is getting worse. I haven't figured out how to help it, but i imagine i will in time.
Mine is from a diff cause and i realize that.

proud_of_joey
still hard to deal with tho

Dr. Cantrell
Your memory is getting worse?

usmcmom1981
mine yes. I have notes all over my table, my frigerator, my purse - then I forget where I put the notes I needed, but I sure try.
My calender is my life. In my kitchen I look at computer for the date or as I am out n about shopping or doing errands.

Dr. Cantrell
It is good to be able to use these skills.

usmcmom1981
yes tk god i still have that attached

Dr. Cantrell
Stress certainly impacts our lives in many different ways.

usmcmom1981
yes

Fryone55
Dr. Cantrell, my physicians have said that my memory loss is due to a lack of oxygen to my brain because of my sleep apnea.

usmcmom1981
I cant help it. I have my son on my mind 24/7 and have since we lost him 12=23=2002.

Joan
This is a very difficult time of year for you.

usmcmom1981
yup

proud_of_joey
i'm so sorry

usmcmom1981
tks

Dr. Cantrell
It is good to check that out and get a C-Pap machine.

Fryone55
I do have the C-pap now

Dr. Cantrell
I am so sorry as well.

Fryone55
I just do not have my memory back

usmcmom1981
tks

Dr. Cantrell
It is an anniversary for your loss, and this can be very difficult. It is important to start a ritual of healing for you and your family

Fryone55
and it seems my memory is getting worse instead of better

Joan
Proud, I know your Marine is currently deployed. Do you have any questions?

proud_of_joey
They'll be coming home soon and we were wondering what we as parents can do to make the transition easier, or what to look for that may be "red flags".

Elise
No questions here...just makes me happy to know there are others out there!

Dr. Cantrell
Abandon all expectations, and just go with the flow.

usmcmom1981
it is hard to do a ritual as u say

allsmiles
Is it normal to go to homecoming... and everything be okay... and as soon as you leave them from that time spent together for the crap to hit the fan?

usmcmom1981
not quite sure wht u mean by that

allsmiles
it seems like everything was good to go... when i was out there... and now... he's freaking out about the world

proud_of_joey
good question allsmiles

Fryone55
Thank you Dr. Cantrell

Dr. Cantrell
Yes, it is normal, because they are away from their Military family, and they feel alone and separated with family members who have a hard time relating to their experiences.

allsmiles
that'd make sense...

Dr. Cantrell
As far as the loss of your son in December, it is a good idea to start a way of remembering your son which is part of healing process.

usmcmom1981
oh ok understand

but tht is so hard i am so afraid that one day I will forget him and I can't get past that but things will click eventually i am sure

Dr. Cantrell
Yes that makes sense, he is feeling like a fish out of water, and it is very different coming home and seeing how life just went on for most as if it stood still, and for him everything changed in an instant.

usmcmom1981
I do have Faith and that is why i am still around
I believe i will see him again someday

Elise
I"m still reading others' comments because it is helpful for our situation, too. But no questions right now.

Dr. Cantrell
You WILL NEVER FORGET HIM. Grief is interesting in that we go in and out, and many days are spent with more emotion that others, and when we get to the point that we can remember without all the pain it is a good thing.

Yes, of course you will see him again, and he is with you always watching out for you.

usmcmom1981
yes i know that, but for the pain it will always be there

Dr. Cantrell
I am so sorry, I cannot even imagine that pain.

usmcmom1981
my heart has a broken piece sorta speak. I would never want anyone here to know that pain.
I pray for all our military families and I know ones that have lost theres.

Dr. Cantrell
Yes. I am sure a part of your heart has broken off with him, and a part of him lives inside you forever.

usmcmom1981
I also know i am not the only one and i know another parent who has lost both her children her sons 1yr apart over in Iraq so when i am really down i think how bad it is for her.

Elise
I have not lost my son, but I cry all the time about what happens over there. I'm not ashamed of my tears but think that it is a grace for me to feel so close to the pain of others

usmcmom1981
My heart breaks for those parents and it stinks

Dr. Cantrell
Yes, feeling for others is part of the process. My heart feels for all of you.

Dr. Cantrell
This is wonderful that you all have each other.

usmcmom1981
we also then lost one of our grandsons on 2=13=07 he was 16, so holidays and birthdays are so hard.

Dr. Cantrell
That is a lot to bear.

usmcmom1981
we lost our Marine our son on my birthday

Dr. Cantrell
Yes, I can see why this would be so

usmcmom1981
so no more of those

Dr. Cantrell
Bless you.

Elise
I don't want to sound trite but I found joy in the flowers and sun and even the rain because God is good.

usmcmom1981
true elise

usmcmom1981
my son was in the sunset clouds stars moon and wildflowers

Dr. Cantrell
Yes, this is what we must do. Look at the beauty that surrounds us, but it is so hard to do when you are feeling so much pain.

usmcmom1981
I talk to him late at night out on our deck and look at the beautiful stars that were created.

usmcmom1981
yes it is dr cantrell

Dr. Cantrell
Wow, it is great you have a connection that carries you through.

usmcmom1981
my son wrote in his high school yr book how people miss the small things in life.
I have very strong spiritual feelings.

Dr. Cantrell
Yes, we do miss the small things. We must pause.

usmcmom1981
I am part Indian and lots of things kinda come to me thru my spirual feelings.

marine1faith
i have a question for dr cantrell ....our son will hopefully be home shortly for pre deployment leave ...1st christmas home in 2 years. This will be hard. We lost my mom in August from lung cancer. Christmas was her favorite holiday. I am just worried how over whelming this is going to be for all of us and him too.

Dr. Cantrell
Our spiritual feelings are what gets us through life. From what tribe?

usmcmom1981
My mother says she don't remember. I know she does but it is not a good communication between my mother and I. I know she told me long ago, now i cant remember and my nana was full blooded Indian.

Dr. Cantrell
There may be feelings of emptiness and that things are changed. It is important to use this time to remember the special times, but also have levity.

usmcmom1981
Someday i am gonna go look up our family tree on my nana's side.

Dr. Cantrell
This would be good. My father was part Apache.

usmcmom1981
the best i can. i think it was either micmac or penobscott but not sure on either of those. I will find out someday. my son was very much into his spiritual feelings u wouldnt believe it

Dr. Cantrell
Can you incorportate some new things into this holiday? The short times that they have at home can be stressful if those around them expect things to remain the same.

usmcmom1981
He knew within about 5 mins that something was gonna happen just didn't know what.

Dr. Cantrell
Your son must have been one special man.

usmcmom1981
He was.

He scared us with his feelings up til he was about 12 when i took him to dr's with my concerns. I shoulda known then.

marine1faith
We are looking into somethings to do while he is home. We also will have his girlfriend here for a while...might help keep things a little easier to deal with.

usmcmom1981
about his premonitions.

Dr. Cantrell
He was an old soul and used his gift to get him through his life. That is very good.

usmcmom1981
yes another Indian told me that dr.

Dr. Cantrell
Yes, it is good to have those who are familiar around him. Does he want his girlfriend there?

marine1faith
Yes he does.

Dr. Cantrell
Having her there will be great. Cook his special dishes and don't place any kinds of social expectations upon him.

usmcmom1981
I found out after our son passed he knew he was gonna die at the age of 21.

marine1faith
While the subject of Indians is at hand....my husband and I both have Cherokee in our blood lines...we are always having premonitions....???

usmcmom1981
His best friend whom also was his best man in our sons wedding told me.

Dr. Cantrell
That is pretty amazing that he knew this.

usmcmom1981
oh wow faith

usmcmom1981
But dr cantrel,l our son's best friend feels guilty. He said he should have told me and maybe my son would still be here.

usmcmom1981
I said know u can't stop death.

marine1faith
i am cooking up several things over the weekend to get a jump start...i don't want to be tied down to the kitchen the entire time he is home

usmcmom1981
it is not his fault

Dr. Cantrell
These are the ways we make sense of our world and of the things we are handed. Many of our warriors use these skills to make it through their experiences too.

usmcmom1981
yes very true

Dr. Cantrell
Yes, it is good to get prepared so the stresss level is less and you will be free to just enjoy!

marine1faith
any advise going into a another deployment...not sure this is any easier,...now i know to much...

usmcmom1981
i didnt mean to take up your time tks for taking the time to talk to me you all are in my prayers

usmcmom1981
Dr. Cantrell have a Merry Christmas

usmcmom1981
and tks for all u do

marine1faith
same here Deb

Joan
As you are in mine, Deb.

Dr. Cantrell
Each deployment is different. They have skills and information and so do you that you did not have before, so in some ways it gets easier, but other ways there is no way to predict the outcome and the type of situations they will be exposed to.

marine1faith
take care. Blessing on the Holidays

Elise
Goodnight

Dr. Cantrell
Talk about the past deployment and how they would like to change the level of communication, more or less etc.

marine1faith
Yes you are right there. I have been instructed to ONLY send what is asked for....I guess I went over board last time...lol

..jimbev
I did too, marine1faith

Dr. Cantrell
This is good information to know, so this is something that to talk about.

marine1faith
i kept all my receipts from the post office...have not added them up yet. Might need some meds when I find out how much.

..jimbev
LOL. But every penny is worth it.

Dr. Cantrell
AHH ... that is good medicine to know that you love him so much and would send him special gifts. He must have loved it.

marine1faith
This deployment I feel will be a little harder on him, in that we have a new Grandchild/niece or nephew being born shortly after he leaves, and a older sister getting married too.

Joan
Our son was talking the other night about how everyone would converge on the guys receiving packages.

Dr. Cantrell
A lot of life transitions that he will be missing. Send a lot of pics, and keep him as involved as he wishes to be'

marine1faith
Oh he loved...he was known as the "Mail man" of his unit. If someone needed something...they came to him.

Dr. Cantrell
Yes, and they spread the love around so they all benefit too!! :)

..jimbev
That's great. My son is realizing that he will be missing all the hoopla of the holidays.

marine1faith
we did send alot of pics last time...and will be sure to do the same this time around.

..jimbev
His wife is spending Christmas with us and we plan on taking lots of pics and videos.

Elise
We were able to get Skype up and running last year on Christmas Day when our son was in iraq. We stayed on for over an hour that time. Maybe you can get it for your son.

Dr. Cantrell
WOW the Skpye is really great!

..jimbev
I guess you would need a webcam for Skype?

marine1faith
He actually had brought home his dress blues and had pictures taken with his sister ahead of time last spring. So they can be incorporated into her album.

Dr. Cantrell
Can someone explain Skype?

marine1faith
does it depend where they are. I am not that famiiar with Skype?

Elise
Yes, you need a web cam, about $50 from Office Depot, and he needs one too. Get him to take one with him. It is free after that and OHHH so GREAT

..jimbev
My son is already deployed, but I think he has a webcam.

marine1faith
OK so he already has a web cam....and what is the 50.00 from Office Depot...for??

Dr. Cantrell
Most have webcams.

Elise
If they have internet they can get skype. Look on the internet for Skype and follow the instructions. It is a phone with a camera and free.

..jimbev
That's cool. I will look into it.

Elise
YOu need a webcam from your computer so he can see you!!!

marine1faith
I think it also depends of their location. Our son was very very limited to any internet access when deployed last time.

Dr. Cantrell
Yes, it depends on their location and they kind of situation they are in.

Elise
NO but you can control when it is on.

marine1faith
i will just have to wait and be patient....ahhhh the sign of being a Military Family...PATIENCE
..jimbev
Dr. Cantrell, my daughter-in-law, Natalie, is really starting to miss Timothy, my son. He has been gone about 5 months and has a ways to go. Any thoughts on how to encourage her?

Dr. Cantrell
PATIENCE Is the Key to so many parts of life but particularly be a military family member.

..jimbev
This is their first deployment married.

marine1faith
Does she live close to you?

..jimbev
She lives in Hawaii, where Timothy is stationed.

Dr. Cantrell
Yes, join with her and starting a project to send to him, give her support and let her know that you both miss him. She needs the support from you, as you are the closest to the one she loves.

..jimbev
Her family and ours live in Texas.

Dr. Cantrell
Why don't you go visit her, or send her a ticket to come to you?

..jimbev
Yes, I can see that. We have a great relationship. We can talk about Timothy all we want and we don't get bored with it.

Elise
I'm saying goodnight, Thanks Dr. Cantrell and I enjoyed the chat with you all. Merry Christmas.

..jimbev
She is in Texas now and coming to our house this Sat and stay through Christmas.

Dr. Cantrell
Good Night, Merry Christmas.

..jimbev
We are all very excited!

marine1faith
I kept a project list going...and some things did not get done. Scrapbooking is a good one...things that are going on or pictures of times spent together or maybe a place they can go to when he gets back home

..jimbev
Good idea. I haven't scrapbooked in a long time.

Dr. Cantrell
Wonderful this is great that you will be together.

marine1faith
oh that visit will be Great....((((Hugs to all of you))))

..jimbev
We got a CD in the mail today of pics and videos from Timothy. We will all watch it together on Christmas.

Dr. Cantrell
This will be great to do as a family.

Joan
Sounds like a very nice way to have him home for the holidays.

..jimbev
Yeah. I was surprised when the CD came. That was very thoughtful of him. This is the first Christmas that he hasn't been home with us.

marine1faith
you could get 2 pocket tape recorders and pass it around to everyone. Send Timothy one and keep one for yourselves. That way he can hear all the people that love and support him back at home.

Dr. Cantrell
That is a great idea!!

..jimbev
Great idea!

marine1faith
i did this last year with my 2 gramdkids...3 and 4 they had a whole conversation with Uncle Joey on what was for breakfast and where everything was on their plate. He enjoyed getting that tape.

Joan
Something I did Jay's first deployment that he really liked was to make a little 6x6 scrapbook. I carried around paper and a pen everywhere and had his friends and family write little notes to him. Then I took pics of them also. He took it back and forth with him whenever he was "away"

marine1faith
that is a Great Idea....

..jimbev
We will make that happen. A tape can be listened to any time when he needs to hear our voices. Just like I do with the message he left on our answering machine.

marine1faith
yes those are little things that mean so much at times when we need to have them close to our Hearts

..jimbev
Nice chatting with y'all. I better get back to my chat room. Thanks ladies for y'all's tips and encouragement.

Joan
Night, Bev. Thank you for joining us.

marine1faith
Have a Wonderful visit and Christmas time

Dr. Cantrell
Good Night.

..jimbev
Y'all have a blessed Christmas too!

Joan
Faith, do you have additional questions for Dr. Cantrell?

marine1faith
No. I am just hoping and praying for a phone call saying on I am on my way home....and of course a safe long drive.

Dr. Cantrell
That would be wonderful.

marine1faith
Dr Cantrell, you have given me alot of good advise..I will try and let my son plan his leave. Thank you for being here tonight. Have a Wonderful Christmas and Happy New Year. Joan...Thank you for doing all you do. God Bless

Joan
Blessings to you as well.

marine1faith
Good Night.

Joan
Have a glorious holiday.

Dr. Cantrell
Good Night, and you all take care. Merry Christmas, Joan, and I hope the New Year brings you all Peace and Blessings to you and your Marines.

Joan
Thank you so very much again for your willingness to join us each month.

Dr. Cantrell
It is an honor. Thank you very much.