Help for You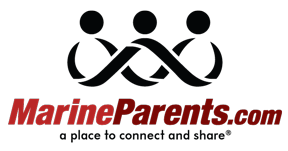 Unit Hotline Numbers
---
Pre-Recorded Unit Information
This section includes telephone numbers for pre-recorded information regarding particular units, including OFFICIAL HOMECOMING dates and news. There are additional toll-free numbers on the link to the left titled "Toll Free Help".

If your Marine's unit is not listed here or if you have questions about which unit your Marine is with, please call 1-866-227-2708.
New numbers for 1/4:

(These are not toll free numbers, but they've got the answers you're looking for. I have called and verified the legitimacy of the numbers.)

1-760-763-1812
1-760-763-1821
7th Marine Regiment out of 29 Palms, CA: 800-759-7602

For 1/7 press 1
For 2/7 press 2
For 3/7 press 3
For 3/4 press 4*
For HQ press 5
For 7th Marines Regiment press 6
For 1st Tanks press 7, and then press 1
For 3/11, press 7, and then press 2
For AAV, press 7, and then press 3

Marines from Camp Pendleton, CA: 866-676-0662

For 1st Marine Expeditionary Force (1st MEF), press 1
For 1st Marine Headquarters Group (1st MHG), press 2
1st MHG Family Readiness Officer (FRO): 760-725-2340
For 1st Marine Division, press 3
For 1/5, press 3, then press 9
For 3rd Marine Aircraft Wing, press 4
For 1st Force Service Support Group (1st FSSG), press 5
For 11th Marine Expeditionary Unit (11th MEU), press 6
For 13th Marine Expeditionary Unit (13th MEU), press 7
For 15th Marine Expeditionary Unit (15th MEU), press 8.

To reach the Family Readiness Officer at Camp Pendleton, call 1-760-763-2570

For RCT-1:
1-866-676-0662. When prompted, push 9, when again prompted, push 2

For Camp Lejeune, NC: 1-800-451-6227

Camp Lejeune has setup a Community and Family Assistance Center toll free Deployment Support Line at 1-800-451-6227. The 2nd Marine Expeditionary Force has also established several toll free information lines to allow friends and family members access to current information.

Hotline for 2/2: (910)451-4002

2nd Marine Expeditionary Brigade: 1-877-817-7322
A second number, (not toll free) has a different recorded message for 2nd MEB: 1-910-451-6363 then press 7.
24th Marine Expeditionary Unit: 1-800-664-7193
26th Marine Expeditionary Unit: 1-800-230-8762

Camp Lejeune Family Readiness Officer: Glenn V. Mayberry:
910-451-8981 & 8982