We celebrated our anniversay in style with a beautiful cake (red velvet on one side, hummingbird on the other!) on our January 19 Care Package Project pack day at the corporate office in Columbia, Missouri.
With over 120 volunteers, we made short work of packing and shipping 500 care packages to troops stationed overseas in combat zones. We made short work of the cake too!
Have you got a photo to add to this page? If you were eating cake with us and have a photo to share, please send it our way! A huge thank you to Joni for getting this one to us so quickly!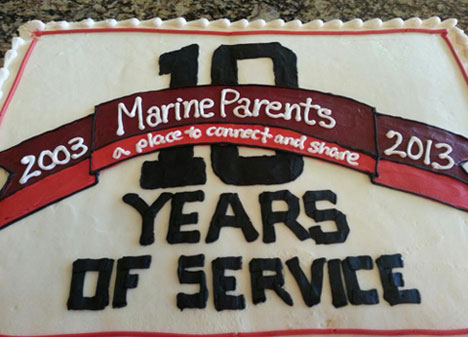 Photo by Volunteer Joni from Missouri.
Happy Anniversary Slideshow