2013 Archived Announcements
---

Paul E. Singer Foundation Donation
Updated December 22, 2013

Navy Cross May be Upgraded to Medal of Honor
Added December 11, 2013

Chat with Dr. Bridget Cantrell
Added December 11, 2013

PHHS Knott's Berry Farm Challenge!
Added October 9, 2013

Medal of Honor Recipient to Speak at University of Missouri
Added November 5, 2013

Toys For Tots
Added November 5, 2013

Beirut Bombing Anniversary
Added October 23, 2013

Commandant's Birthday Message
Added October 22, 2013

Marine Corps Birthday Card Campaign
Added October 14, 2013

Become A Better Trader Webcast
Added October 10, 2013

Assistance for Collins Family
Added October 8, 2013

Save MotoMail!
Added September 5, 2013

Gold Star Family Day
Added August 15, 2013

PFC James Anderson Jr.
Added August 15, 2013

CFC-Help Spread the Word!
Added July 3, 2013
A common characteristic shared by a large majority of Marines, regardless of age or rank or MOS, is a desire to help others and make the world a better place. In many instances, this desire to help others no matter what cost, even at the risk of their own life, is what prompts a person to join the Marines in the first place.
In this spirit of giving back to others, we invite you to support us this year as we join in the world's largest and most successful annual workplace charity campaign, the Combined Federal Campaign (CFC), and help us give back to the Marines who sacrifice so much on our behalf.

Battle of Belleau Wood
Added June 26, 2013
Today, June 26, 2013, marks the 95th anniversary of the end of one of the most important and legendary battles in Marine Corps history--The Battle of Bois de Belleau, or Belleau Wood. This was a battle that exemplified the Marine Corps' core values of honor, courage, and commitment. It was a battle that catapulted the Marine Corps to worldwide prominence. And it was a battle that helped turn the tide of "The Great War" (as WWI was then known) in favor of the Allies.

Operation Oklahoma Marines Update
Added May 28, 2013

Operation Oklahoma Marines
Added May 24, 2013

Marines Win Warrior Games...Again
Added May 22, 2013

Warrior Games to Kick Off This Weekend
Added May 10, 2013

Chat Night with Dr. Bridget Cantrell Tonight
Added May 9, 2013

Military Spouse Appreciation Day
Added May 6, 2013

Marine Week Cancelled
Added May 1, 2013

Tapper-Hicks Freedom 5K Run/Walk Reminder
Added April 26, 2013

Crisis-Response Force Deploys
Added April 26, 2013
The Marine Corps has begun to deploy a new crisis-response force, according to Commandant General Jim Amos. The unit is based out of Morón Air Base, which is located roughly 30 miles south-east of the city of Seville, Spain, and is comprised of approximately 550 Marines from II Marine Expeditionary force from Camp Lejeune, North Carolina. It will report to Army Gen. David Rodriguez, the head of U.S. Africa Command.
According to Amos, the main function of the unit is to quickly respond to crisis-situations, such as the ones that have occurred in the past year in Algeria, Libya, and Mali, among others. The unit will also be used to train friendly foreign militaries and, in the future, may move its base from Spain to an as-of-yet undetermined location in Africa.

Celebrate Volunteers!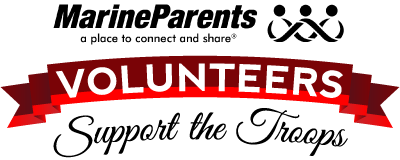 Added April 19, 2013
National Volunteer Week was first established in 1974 by then-President Richard Nixon. In the four decades since, it has grown exponentially. This year, the week of April 21-27 marks the 40th annual edition of this celebration of volunteering.
National Volunteer Week is about inspiring, recognizing and encouraging people to seek out imaginative ways to engage in their communities. It's about demonstrating to the nation that by working together, we have the fortitude to meet our challenges and accomplish our goals.
Marine Parents was built on volunteer hours, time, dedication and support. Our mission is two-fold: provide support to Marines, military personnel, and their families and give people in communities across our great nation opportunities to support the troops. In ten years of service, part two of our mission, with volunteers representing nearly every state, has logged an estimated 200,000 volunteer hours.

Amos Calls for Diversity in Leadership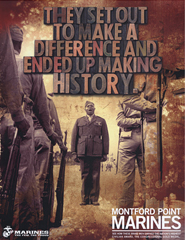 On March 26, Marine Commandant General Jim Amos released a "white paper" outlining a new, aggressive campaign to increase racial and gender diversity among the Marine Corps' senior officers.
In the paper, Amos said the Marine Corps has "failed" in achieving a diversity reflective of the enlisted ranks or of American society among its senior officers, despite the creation of the Military Leadership Diversity Commission in 2009. Amos went on to say that he believes it is "imperative that the Corps take a fresh approach to diversity, one that reflects our reputation for performance and leadership."

Chat Night with Dr. Bridget Cantrell
Added April 8, 2013

Join TMP to Run in the Sold-Out 2013 MCM
Added April 2, 2013
It's been almost a week now since
bibs for the 2013 Marine Corps Marathon went on sale and sold out in less than 3 hours. The speed with which the marathon sold out (an all-time record for American marathons), coupled with severe malfunctions on the part active.com's registration servers, resulted in thousands of hopeful participants missing out on their chance to get one of the coveted 30,000 bibs.
However, as an official 2013 Marine Corps Marathon Charity Partner, Team Marine Parents was given 25 additional bibs for the race. To run with TMP, all you have to do is pay the standard $99 registration fee and commit to raising $300 in charitable donations. So far, 15 bibs have been reserved, meaning there are just 10 left.
To join TMP and reserve one of the remaining bibs, click here...

Farley-Kluger FMLA Update
Added April 2, 2013
On February 5, Congressman Steve Israel (NY) introduced the Sarah Grace-Farley-Kluger Act in the House (H.R. 515) and Senator Jon Tester introduced a companion bill, The Parental Bereavement Act of 2013, in the Senate. So far, there are 14 House co sponsors and 7 senate sponsors and close to 60,000 petitions have been signed in support of amending the current FMLA to include the death of a child as a "protected reason to qualify for the benefits that are set forth in the Family Medical Leave Act of 1993."
To read more about the Sarah-Grace-Farley-Kluger Act, as well as The Parental Bereavement Act of 2013, click here...

Marine Week 2013 Update
Added April 1, 2013
The fifth annual Marine Week will take place August 5-11 in Seattle, Washington. Marine Week will be open to the public free of charge, and is a great way to get an up-close look at and gain a better understanding of the smallest, most elite of the four main branches of the military.
To read more about Marine Week 2013, click here...

Marine Barracks Washington Celebrates Birthday
Added March 29, 2013
Marine Barracks Washington celebrated its 212th birthday with a cake-cutting ceremony earlier today. The ceremony was small and included remarks in addition to the cake-cutting detail. Marine Barracks Washington is the oldest active post in the Marine Corps and was founded by President Thomas Jefferson and the third commandant of the Marine Corps, Lt. Col. William Ward Burrows in 1801.

Warrior Games to Get Royal Treatment
Added March 28, 2013
The U.S. Olympic Committee's Chief of Paralympics has recently announced that Prince Harry of Wales will be attending this year's Warrior Games, which begin May 11, in Colorado Springs, Colorado. The Warrior Games are an annual athletic competition hosted by the USOC for wounded, ill, and injured service members and veterans. The capacity in which the prince will be involved in the games in not yet known, but it is believed that he will participate in the opening ceremonies, a role First Lady Michelle Obama filled last year.
Five American teams, representing the Army, Navy/Coast Guard, Marine Corps, Air Force, and Special Operations, respectively, as well as a sixth team representing the British Armed Forces, comprising a total of roughly 250 athletes will be competing in this year's games. The service that wins the most medals also wins the overall grand prize--the Chairman's Cup.
In addition to attending the Warrior Games, Prince Harry will also be visiting Arlington National Cemetery and Walter Reed National Military Medical Center, among other locations, on his week-long trip that will have a "strong central theme of supporting injured servicemen and women from both the UK and US armed forces," according to a press release from St. James' Palace. The prince, also known as Captain Wales, has been in the British Army since 2005, and currently serves as an Apache helicopter co-pilot/gunner, having been deployed to Afghanistan multiple times.
To read more about Prince Harry attending the Warrior Games, click here...

MCM Overcomes Difficulties to Break Own Record
Added March 27, 2013
Anticipation for this year's Marine Corps Marathon was huge and competition for the 30,000 entry slots was fierce. So much so, in fact, that the registration website was unable to handle all of the traffic and temporarily crashed. However, despite the setback, the race sold out in 2 hours and 27 minutes, beating it's own 2012 record for the fastest sell-out in American marathon history by 14 minutes.
In other MCM news, the MCM website released a video last night in anticipation of today's registration. The 7 minute video, titled "The People's Marathon", aims to highlight "the emotion, energy and the majesty" of the race, and is sure to motivate and inspire all who watch it.
To watch "The People's Marathon", click here...

Marine Crisis-Response Teams to be Deployed to Middle East
Added March 27, 2013
During last September's attack on the American consulate in Libya, four Americans lost their lives as a result of the military not having personnel close enough to provide support. In an effort to prevent a similar situation in the future, military officials and are now making plans to deploy Marine special-operations teams on Navy ships in volatile parts of the world to serve as rapid-response forces for future hostage-standoffs, embassy attacks, and other crises. A final decision on whether or not to deploy these special-operations teams will be made next month, pending the outcome of war games.

2013 MCM Registration Opens Wednesday, March 27
Added March 25, 2013
Registration for the 38th annual Marine Corps Marathon opens this Wednesday, March 27, at 12:00 noon EST. Registration costs $99 and is done on a first-come, first-serve basis. Last year's race sold out its 30,000 slots in a mere 2 hours and 41 minutes, so be sure to act fast to secure your spot in the 2013 edition of "The People's Marathon."
Click here to register for the 2013 Marine Corps Marathon...

Dempsey: Marine Corps is "Rock Upon Which This Great Military of Ours Rests."
Added March 22, 2013
In a town hall meeting held yesterday at Marine Corps Air Station, Beaufort, S.C. , a young Marine asked the chairman of the Joint Chiefs of Staff Army General Martin E. Dempsey what the United States expects from its Marine Corps. "We need you to be exactly who you are," Dempsey replied, before going on to say that the Marine Corps is the "rock upon which this great military rests."

Congress Restores Tuition Assistance to All But Coast Guard
Added March 21, 2013
In response to widespread outcry, Congress has voted today to restore tuition assistance programs to all branches of the military, except for the Coast Guard, less than two weeks after every branch except for the Navy announced that they would be indefinitely suspending the programs due to wide-spread government budget cuts enacted by the Obama administration earlier this month. The bill, which is now on its way to the White House for Presidential approval, ordered the four largest branches of the military to continue paying tuition assistance through the end of the fiscal year on September 30.

Chat Night with Dr. Bridget Cantrell
Added March 20, 2013

Tapper-Hicks Freedom 5K Run/Walk
Added March 19, 2013

Marine Parents Salutes Our Women in Uniform
Added March 13, 2013

Military to Cut Tuition Assistance Programs
Added March 13, 2013

New Medal Recognizes Changing Face of Conflict, Official Says
Added February 19, 2013

Free Sports Camp for Wounded Heroes in Birmingham, AL
Added January 23, 2013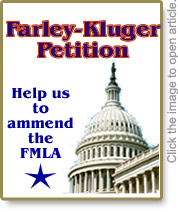 FMLA Update
Added January 16, 2013

Free ACT/SAT Prep Materials
Added January 14, 2013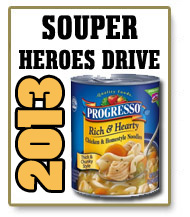 Souper Hero Campaign 2013
Added January 7, 2013
Watch our Progress!
Care Package Soup Campaign Goal Amount: 1600 Cans
Goal Date: January 19, 2013
Thus far: 4,376

| | | | | | | | | | |
| --- | --- | --- | --- | --- | --- | --- | --- | --- | --- |
| 10% | 20% | 30% | 40% | 50% | 60% | 70% | 80% | 90% | 100% |
[Click to Donate!]