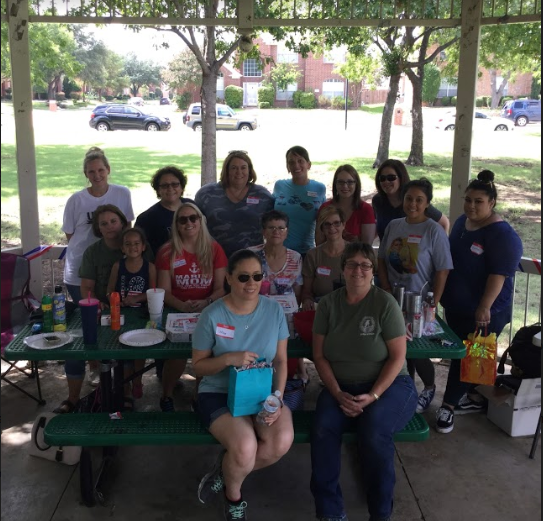 MarineParents.com Meet and Greet Recap- Texas, September 15, 2018
Added September 20, 2018
Cherissa Wells held a meet and greet event for family members of Marines and MarineParents.com volunteers in the Dallas- Fort Worth area at Clifford E. "Bill" Hall Park in Carrollton, TX on September 15, 2018. She passed out informational folders to new members of the organization. Volunteers took business cards to pass out at local recruiting offices. Attendees took Gold Star luminary bags and discussed plans to light them on the last Sunday of September, Gold Star Family Day, to honor fallen heroes and their families. The volunteers gave two amazing recruit moms goodie bags.
Cherissa said, "Everyone LOVED the goodies! It was a humbling day. One mom of a Parris Island recruit wasn't even going to come, because she said she 'had no support from family and felt alone,' but was hoping to find connection. Let's just say she left with a family and support system! This is why we do what we do!"
You can learn more about the Luminary Initiative at LuminaryInitiative.com.