News & Announcements
Monthly Columns & Special Features
Past Newsletters
2015 Newsletters
2014 Newsletters
2013 Newsletters
2012 Newsletters
2011 Newsletters
2010 Newsletters
2009 Newsletters
2008 Newsletters
2007 Newsletters
2006 Newsletters
Past Announcements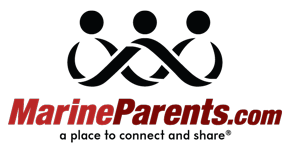 Misleading Programs and Alerts
---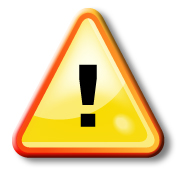 We are working to clarify and alert folks to holiday emails. Please take action if you receive:

"A Recovering American Soldier"

There is a lot of incorrect information being sent out via the internet about sending a card or letter to these brave men and women. Variations of the following e-mail are currently being circulated:

GREAT IDEA!! When doing your Christmas cards this year, take one card and send it to this address. If we pass this on and everyone sends one card, think of how many cards these wonderful special people who have sacrificed so much would get.

When you are making out your Christmas card list this year, please include the following:

A Recovering American Soldier
c/o Walter Reed Army Medical Center
6900 Georgia Avenue,NW
Washington , D.C. 20307-5001

Pass this on to everyone in your address book!!


The bad news is that many simply read and send this email without researching it, thinking they are doing something good. The problem is that cards and letters addressed to "A Recovering American Soldier" are returned to sender.

If you receive one of these emails please 'reply to all' and let people know that Walter Reed Army Medical Center and all other military hospitals do NOT accept letters without a full name. Please let them know about Operation PAL™ and offer our link.

Here is a reply that you can cut/paste
This email has good intentions but it is pre-9/11 information. Since 9/11, the United States Postal Service, Walter Reed Army Medical Center and other military hospitals 'return to sender' any mail not addressed to a specific person.
A great alternative is http://www.operationpal.com/ a year-round project of MarineParents.com, which sends your cards and letters of support to severely wounded and ill Marines and Corpsmen whose families have requested mail. You can learn a little about each person by visiting the current list http://www.operationpal.com/list.asp . Personalize you card and mail it to the liaison mailing address: Operation PAL$trade; P.O. Box 1115 Columbia, Missouri 65205
All cards received in the PO Box are forwarded to the mailing address each wounded service member's family has provided to us. This is compliant with Operations Security.
More background information:

From the United State Postal Service:

"Shortly after 9/11 and the anthrax attacks, the DoD suspended Operation Dear Abby and other mail addresses as "Any Service Member," "Any Soldier," "Any Marine, Sailor," etc. due to concerns relating to mail being introduced into the mail system from unknown sources. These programs remain suspended, yet many individuals have circumvented this prohibition by mailing bulk quantities of cards, letters and care packages addressed to individual service members. The DoD has requested that these loyal Americans instead extend their support through activities listed on a special military web site or by calling a toll-free number."

Walter Reed Army Medical Center officials echoed this information in a statement regarding the proposed plan to send cards to unnamed soldiers in its care:

Mail to Wounded and Recovering Soldiers

Walter Reed Army Medical Center officials want to remind those individuals who want to show their appreciation through mail to include packages and letters, addressed to "Any Wounded Soldier" that Walter Reed will not be accepting these packages in support of the decision by then Deputy Undersecretary of Defense for Transportation Policy in 2001. This decision was made to ensure the safety and well being of patients and staff at medical centers throughout the Department of Defense.

In addition, the U.S. Postal Service is no longer accepting "Any Service Member" or "Any Wounded Service Member" letters or packages. Mail to "Any Service Member" that is deposited into a collection box will not be delivered.