Luminary Initiative 2020 - Involve Your State Capitol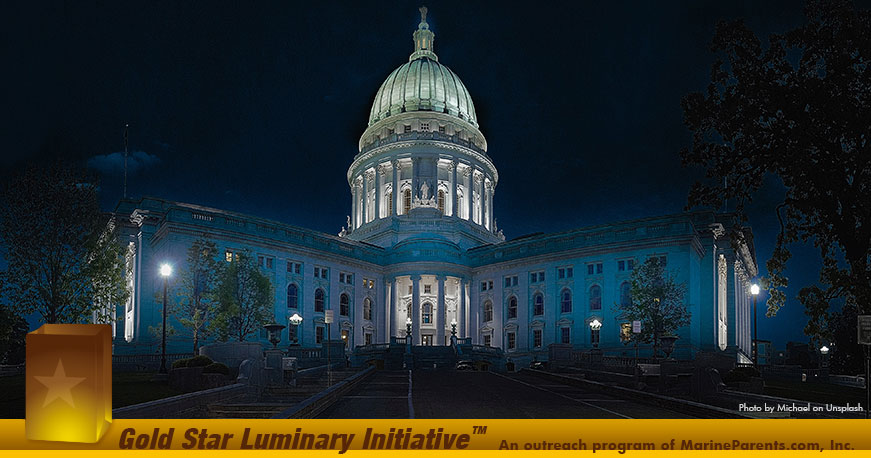 ---
Gold Star Family Day (Sunday, September 27, 2020) is when we take time to honor the family members of our fallen heroes by lighting luminaries across the country at dusk. Thousands of luminaries have been lit throughout the country on this day in communities large and small, for more than a decade. The date is rapidly approaching.
This year, we need your help in your STATE. Our goal is for the public to hold luminary lighting ceremonies, not just in their neighborhoods, but at our state capitols. We have already sent letters and information to the state capitols; now we need volunteers in each state to follow up with boots on the ground and persons with whom you may have contact. We are hoping for a success rate of at least 20% of state capitols willing to hold a luminary lighting ceremony on Gold Star Family Day. Can you help us make this happen?
We have a very dedicated team working on the Luminary Initiative here at MarineParents, Inc., but the scale we are trying to reach requires more help than we have, which is why we need you. You--as a volunteer member for your community--are crucial to honoring our Gold Star Family members in each State Capital this September. Joining our volunteer team means that you will be reaching out to state and local officials asking them to hold a luminary lighting event, helping out at the event, keeping in contact with those who are holding the event as well as staying in touch with the corporate office and making sure that necessary tasks get completed on time.
We strongly encourage you to join our team and spread the word! Send an email to LI@marineparents.com with a subject line "LI Volunteer State of ______" and include your state. Send us an email, sign up for our newsletter, join our Facebook Group, and learn more at our website.
LI@marineparents.com
Luminary Initiative Newsletter Sign-Up:
LI Newsletter
Luminary Initiative Facebook Group:
LI Facebook Group
To learn more about the Luminary Initiative visit
http://www.luminaryinitiative.com.