News & Announcements
Monthly Columns & Special Features
Past Newsletters
2015 Newsletters
2014 Newsletters
2013 Newsletters
2012 Newsletters
2011 Newsletters
2010 Newsletters
2009 Newsletters
2008 Newsletters
2007 Newsletters
2006 Newsletters
Past Announcements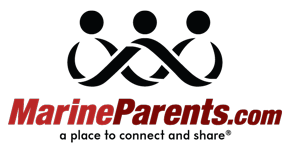 Military to Cut Tuition Assistance Programs
---
Four branches of the military have announced this week that they will be suspending all future tuition assistance programs. The Marines, Army, Air Force, and Coast Guard have all announced their intentions to implement cutbacks to these programs in the wake of the automatic, across-the-board spending cuts enacted by the Obama administration on March 1 of this year.
In the Marines, the tuition assistance program that is to be cut was a program available to active-duty Marines who chose to attend high school completion courses, vocational courses, or after-hours courses in an associate, bachelor, master, or doctorate degree program and provided up to $4,500 of assistance per fiscal year or $250 per college credit hour. It should be noted that this program is NOT the same as the GI Bill, which will still be available to all members of the armed forces. Furthermore, President Obama has pledged that all VA programs will not be affected by the budget cuts.
At this time, the Navy has not officially commented on whether or not they will also be cutting tuition assistance programs, but it is expected that they will announce their intention to do so soon. Congress is expected to introduce legislation, possibly as soon as this week, that would prevent all branches from suspending tuition assistance.
Related Articles