Meet Darrell Duncan
Board of Directors, MarineParents.com, Inc.
---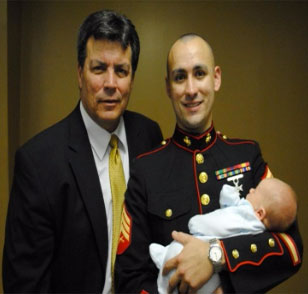 Darrell Duncan
Director
Darrell is a lifelong Missouri resident who along with his wife Elaine, has raised three sons and are blessed with four grand children. In 2005 when the Duncan's youngest son decided to put his college education on hold to pursue the opportunity in becoming a U.S. Marine, both Darrell and Elaine began a frantic search to educate themselves in preparation for their sons Marine Corps journey. It was through the discovery of MarineParents that the Duncan's became involved in volunteering with the Care Package Program; over the years they have represented MarineParents at various Poole events and also served as volunteers with other MarineParents initiatives. During the past ten years, MarineParents remains the Duncan's sole source of information for all things Marine Corps, they continue to advocate on behalf of MarineParents which has allowed them to introduce many families to the services that MarineParents has to offer.
Darrell has worked in aerospace for most of his adult life and is a global sales and marketing professional who supports international strategic partnerships in targeted countries around the globe.