Deployment
Hot Topics
About Deployment
Communications
Care Packages
Casualty Notification
Issues That May Arise During Deployment
Specific Location Information (Countries)
Assistance & Support During Deployments
More Info From MarineParents.com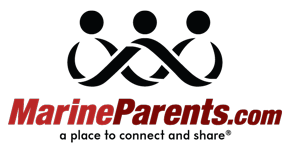 Deployment Terminology
---
This page helps you learn some of the terminology used during deployments. If you know additional terms to add to this page, let us know! We'd love to hear from you.
Official Terminology
Advance Party
The Advance Party is generally a small number of Marines from the deploying unit that arrive "in country" before the majority of the battalion. The Advance Party prepares for the arrival for the rest of the battalion.

COP: Combat Outpost
Combat Outpost (COP) refers to anything from a patrol base to something smaller than a Forward Operating Base. Combat Outposts vary in size and infrastructure; possible components include tents, generators, fuel tanks, clean water resupply, guard towers and barriers.

Deployment
Temporarily moved from the permanent duty station, generally to an overseas location or on a ship.

Duty Station
Shortened version of Permanent Duty Station.

Float
Deployment on a ship.

FOB: Forward Operating Base
A forward operating base (FOB) is a secured position used to support tactical operations. In addition, FOBs have become refuges from danger, places of renewal for physical needs, a respite from the mental stresses of battle, and a means for service members to stay connected. For more information, visit: www.strategicstudiesinstitute.army.mil.

FRO: Family Readiness Officer
The FRO, or Family Readiness Officer, is the primary source of information for a deployed Marine's parents. The FRO's responsibilities include: actively manage, coordinate and promote all matters pertaining to unit family readiness; serve as the military point of contact concerning unit family readiness issues; and ensure command policy regarding information flow to families of single Marines is established and supported.

In Country
Used to refer to a Marine who is deployed. To say the Marine is "In Country" typically means that he or she is not in the United States. "In Country" can refer to any location other than the United States, whether a combat zone or not.

MOL: Mass Communication Solution
In 2010, the Marine Corps, in partnership with Manpower Information Systems, rolled out a new mass communication system via Marine Online (MOL), www.mol.usmc.mil. The partnership was created to allow commanders and FROs to more effectively communicate family readiness notifications to assigned Marines and their families via email. The tool was implemented throughout the Marine Corps to ensure all family members received accurate information simultaneously and quickly. Applications also include phone and SMS text functionality. As per Marine Corps Order (MCO) 1754.9, only the Marine or sailor can complete/verify a Unit, Personal and Family Readiness Program Authorization Form. If a parent would like to be added to the database, their Marine or sailor must designate them in writing to the Family Readiness Officer. The USMC only requires that each contact be at least 18 years old or older, although the age restriction is exempt for spouses.

MotoMail
Family and friends of deployed Marines can send a letter to be downloaded, printed and ready for delivery, usually within 24 hours. The service is free, private and secure. Visit: www.motomail.us.

Permanent Duty Station (PDS)
The base your Marine is stationed when not deployed; the primary base or installation for his or her battalion or unit.

Rear Party
The Rear Party is generally a small number of Marines that stay "in country" for a longer period of time than the majority of the battalion. The Rear Party functions as the element to finalize the location after the battalion departs.

RBE: Remain Behind Element
The RBE, or Remain Behind Element, is a small number of Marines from the deployed unit that stay at the permanent duty station during deployment. The RBE functions include communications with family members and maintaining the unit's affairs at its main base.

Satellite Phones (SAT Phones)
A satellite phone, or satphone, is a type of mobile phone that connects to orbiting satellites and is often used in remote areas where cellular service is unavailable. Click on "Phone Calls" to your left for more info.
Unofficial Terminology
"River City"
A slang term used by Marines to refer to a situation when the unit's communication systems are temporarily shut down. This could occur to preserve operations security before a maneuver or if a unit sustains casualties to ensure family members are notified through the proper channels.

Skype
Skype is software that enables Internet video and voice calls. Skype-to-Skype voice and video calls are completely free. Click on "Phone Calls" to your left for more info.