After the Marine Corps
After The Marine Corps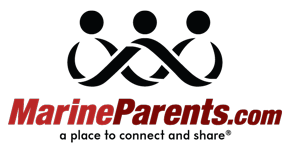 Iraq and Afghanistan Veterans
---
I'm collecting links related to Iraq and Afghanistan veterans. Some will also relate to the first Gulf War, but I imagine that may also be helpful to our Iraq and Afghanistan vets as well. If you have suggestions for this section of the web page, be sure to use the "Contact Us" page to send the information to share with others.
Official, Government, or Military Veterans Links
---
Gulf War Illness Links for Veterans
Gulf War Illness: www.gulflink.osd.mil
Gulf War Illness official military web site. From the Office of the Special Assistant for Gulf War Illnesses.
Office of the President Gulf War Illness DoD: www.oversight.ncr.gov
Office of the President: Special Oversight Board for Department of Defense Investigations of Gulf War Chemical and Biological Incidents

Presidential Advisory Committee on Gulf War Veteran's Illnesses: www.gwvi.ncr.gov
On January 7, 1997, President Bill Clinton said this: "Caring for veterans is not a partisan issue, it is a national obligation. . . They served their country with courage, skill and strength, and must now know that they can rely upon us. I pledge to our veterans and to every American, we will not stop until we have done all we can do to care for our Gulf War veterans.".

On November 17, 1997, they posted this on the web site: "The Presidential Advisory Committee on Gulf War Veterans' Illnesses terminated November 1997 and its Web page now resides, unedited, in its final form on the GulfLINK server. For your convenience, the Web address remains the same."

The web site includes all final reports. It's worth a look, especially if you or someone you love is now or soon to be an Iraq Veteran.

---
Additional Iraq Vet and Iraq Veteran Links
---