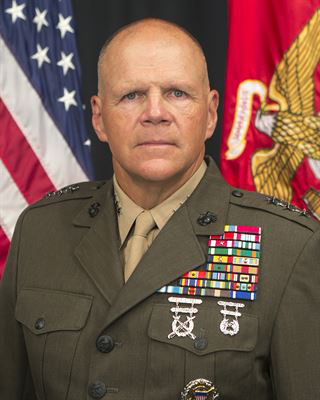 Commandant General Robert Neller (right) will serve as the 37th Commandant of the Marine Corps.
(USMC photos)
Commandant Neller Releases First Statement to Corps
Added October 1, 2015

Last Thursday, September 24, saw General Robert Neller take over as Commandant of the Marine Corps from General Joseph Dunford.
After taking office, Neller released his first official statement, in which he thanked General Dunford, outlined his vision for the future of the Corps, discussed the strengths of the Corps, and discussed what Marines and their leaders should expect from one another, among other topics.