Meet Erin O'Connell, Volunteer for MarineParents.com
a volunteer at MarineParents.com. Our volunteers work around the United States in a variety of capacities. Please give a shout out of thanks to one of our Official Marine Parents Facebook Group volunteers!
---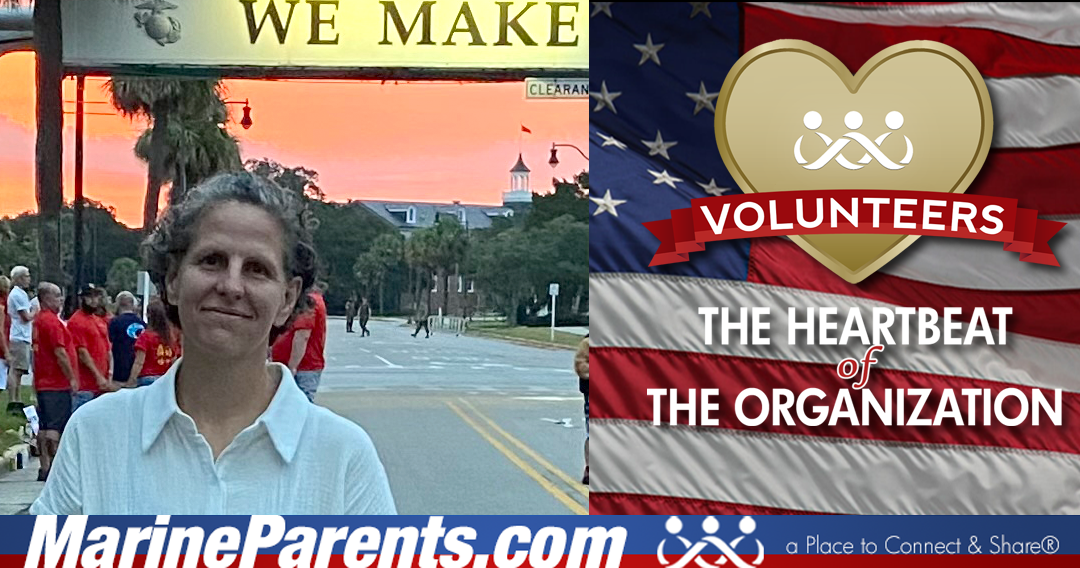 Erin's Positions
Click the Link to View the Group(s)
SD 2nd RTBN Group Guide SD Golf
Erin O'Connell
Volunteering since 2023-04-21
Total Service Hours: 89.6
Total Service Hours in 2023: 89.6
Erin lives in Toledo, Ohio with her husband, sons, cats, and bunny. She spends her free time running every day and volunteering with her local RRCA running club as a race director. She has completed 2 full marathons, of course, this includes the Marine Corps Marathon in DC.
Erin also loves hiking, camping, photography, music, and playing guitar. She also enjoys spending time in her workshop refinishing vintage furniture. She has 3 sons in the military, 2 Army and 1 Marine. Her grandfather was also a Marine and fought in Guadalcanal with the 1st Marines and her Marine son is in the same division some 80 years later.
Erin has volunteered her entire adult life and finds the time fulling and meaningful. Giving back to MarineParents and providing the same support she had when her sons went through boot is a natural progression.
Back to the list of Official Marine Parents Facebook Groups Volunteers