Assistance from MarineParents.com, Inc.
Here at Marine Parents, we strive to assist military families in need regardless of which branch of service they are attached to.
The needs of our military families have never been greater, and we've made it our mission to meet the needs of these military families head-on by reaching out to our Semper Family community.
With your generosity and commitment to the well-being of the service members that sacrifice so much on our behalf, we know we can make a difference!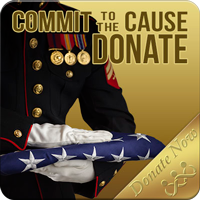 Ways to Donate:
MarineParents.com, Inc. is an IRS approved 501(c)(3) public charity eligible to receive tax deductible donations.
Donate Online:
Check or Money Order:
Make checks payable to MarineParents.com, Inc. and mail to:

MarineParents.com, Inc.
Attn: Family Assistance
PO Box 1115
Columbia, MO 65205-1115
Call the Corporate Office
Monday - Friday
8:00 a.m. - 5:00 p.m.
Central Standard Time
(573) 449-2003