Death Gratuities on Hold During Government Shutdown
Benefits and pay halted for Marines, soldiers, sailors, airmen, and their families during the government shutdown in 2013.
The shutdown caused service members to lose standard death benefits. These benefits include a $100,000 death gratuity, costs for transportation to Dover Air Force Base, where bodies are returned to the United States, and help with funeral expenses.
Death benefits halted with no solution from the government for our service members dying overseas in combat. MarineParents.com got a phone call from the mother of a Marine in tears that her son had died in combat and she couldn't afford the funeral expenses. The Founder and Executive Director, Tracy Della Vecchia, along with the MarineParents family stepped up immediately to help.
MarineParents.com started a fundraiser and received $10,000 in the first hour! Donations continued to come in and ultimately more than doubled the amount raised.
Two families requested help. The families of Marine Lance Corporal Jeremiah Collins of Wisconsin and Army Sergeant Joseph Peters of Springfield, MO. LCpl Collins was killed in support of combat operations in Helmand Province, Afghanistan. Sgt Peters, who had a 20-month-old child, was killed with three other soldiers by a roadside bomb in Zhari District, Afghanistan.
The families of LCpl Collins and Sgt Peters each received a check overnight for $10,000.
Within a few days, the Fisher House Foundation stepped up to provide the benefits and were later reimbursed by the Pentagon.
Donations continued to come in and the organization used 100% of the donations through the next six months to help other Marines in need. Every penny went to Marines or their family members.
Through this tragedy, changes were implemented in Washington. The loss of death benefits will no longer be an issue moving forward. In 2018, a provision in the defense appropriations deal exempted military death gratuities from future government shutdowns.
This was long overdue. The families of fallen Marines and soldiers shouldn't have to worry about how they will take care of the funeral of their loved one.
We were honored to even be a small part of this solution. This would not have been possible without the donations and support of so many. It's the least we can all do to support the family members of those who have given the ultimate sacrifice.
God Bless and Semper Fi.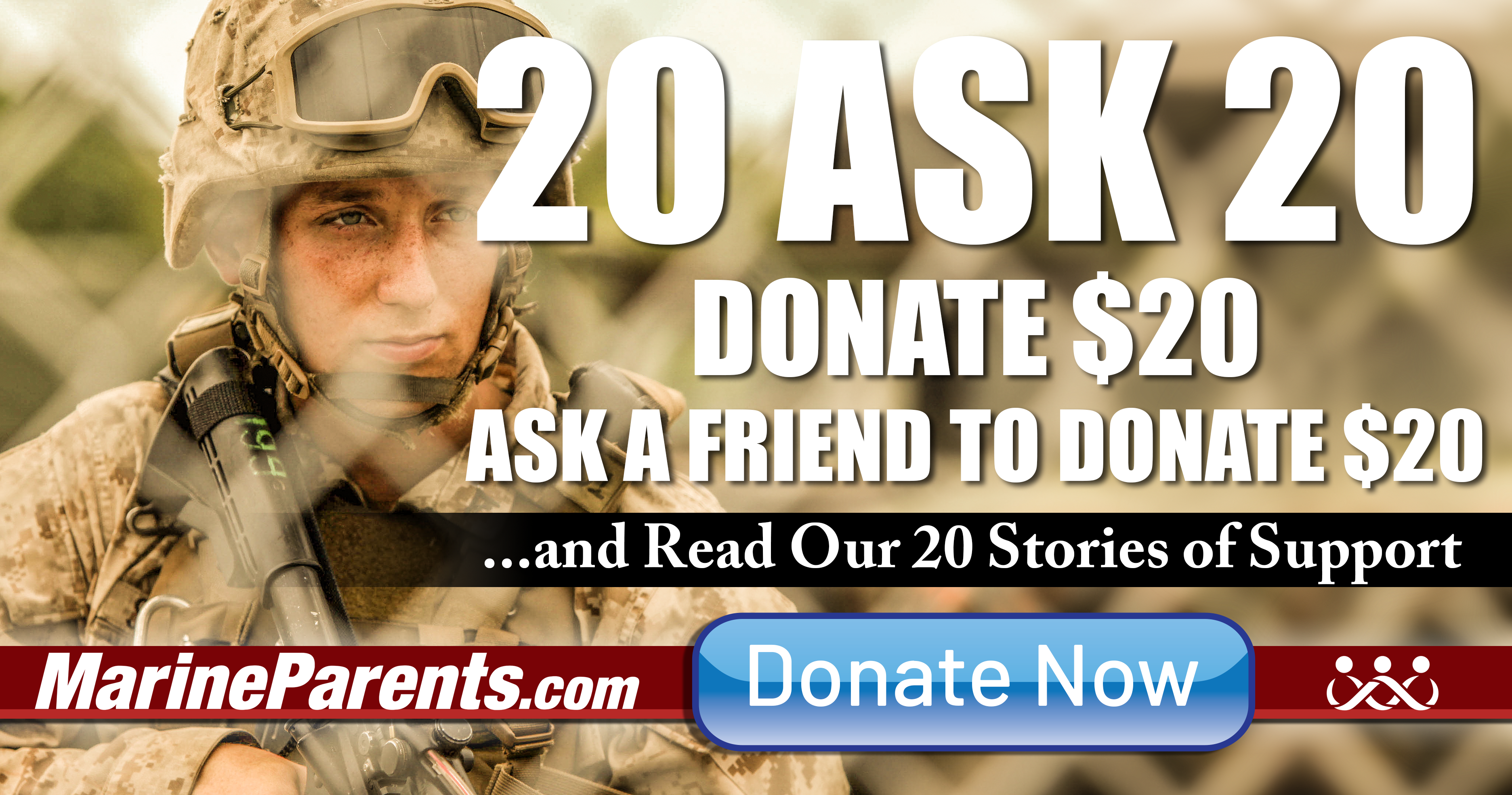 With your help and donations, we ARE making a difference. We hope you'll donate and read our stories of support through the years.
Support Stories Through the Years
Our Current Fundraiser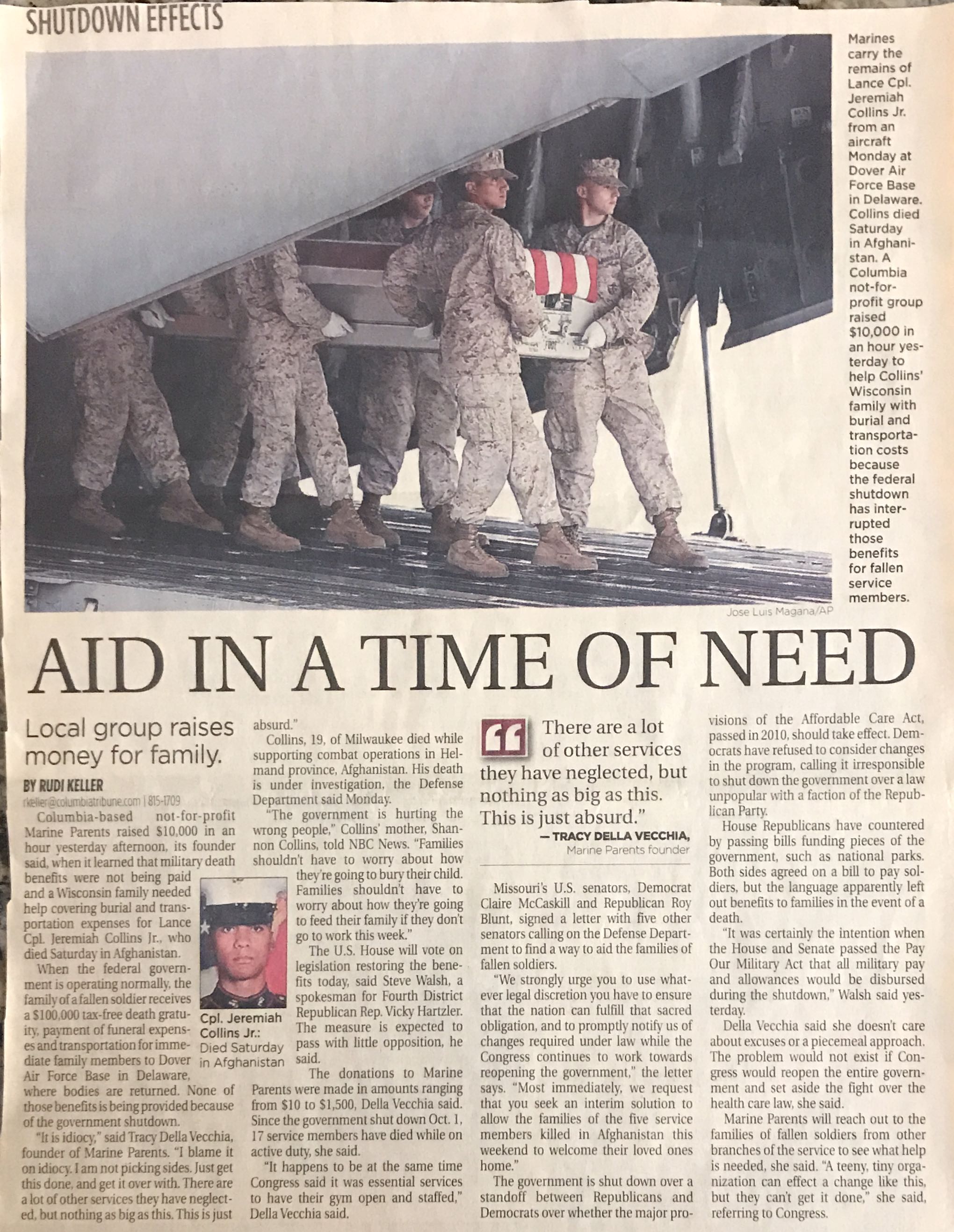 This is a photo of a news clipping the MarineParents.com corporate office cut out of an issue of the Columbia Daily Tribune.