Assistance from MarineParents.com, Inc.
Here at Marine Parents, we strive to assist Marines and their families in need.
The needs of our Marines and families have never been greater, and we've made it our mission to meet the needs of these USMC families head-on by reaching out to our Semper Family community.
With your generosity and commitment to the well-being of the service members that sacrifice so much on our behalf, we know we can make a difference!
Donations received during our campaigns are used 100% on outreach; no service fees are withheld. Your entire donation goes to our outreach program, dollar for dollar.
Your donation today will help a Marine tomorrow.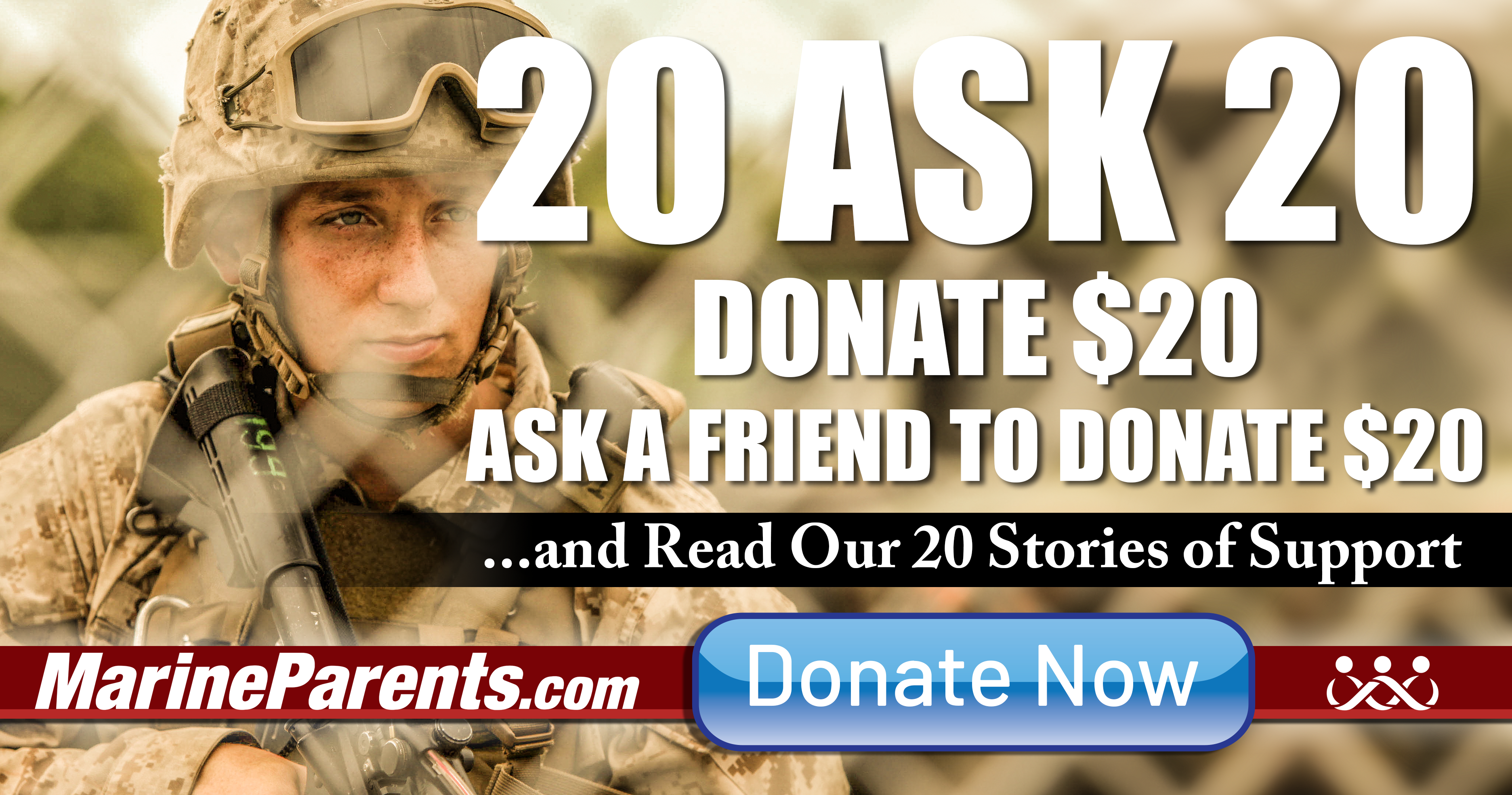 With your help and donations, we ARE making a difference. We hope you'll donate and read our stories of support through the years.
Support Stories Through the Years
UPDATE FEB 2020: We are adding to these stories each day.
Our Current Fundraiser
Looking for Unmet Needs
We are always looking for a Marine or their family members in need. Please get in touch with us if you know of an unmet need for a Marine family.
Do you know a Marine* who has served since 9/11/2001 who may need our help or who has run into a life-situation which now requires assistance? Whether active duty, reserves, retired, or recently out of the Corps, we're here to help. Contact us through email mp@marineparents.com or a phone call to the corporate office in Columbia, Missouri 8-5 Central Time, 573-449-2003.
*For Marine Corps veterans, the DD-214 must show service dates on or later than 9/11/2001 with an honorable discharge. For active duty or reserves, we will be required to communicate with the XO of the Marine's current unit.
We've been supporting warriors and their family members since 2003 as an IRS-approved 501(c)(3) public charity eligible to receive tax deductible donations. Receipts are sent via email or US Mail for all donations. Annual reports are sent in February for the Monthly Giving Program.
Click to learn more about our MONTHLY GIVING program.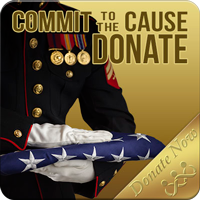 Please Donate Today:
MarineParents.com, Inc. is an IRS approved 501(c)(3) public charity eligible to receive tax deductible donations.
Donate Online:
Check or Money Order:
Make checks payable to MarineParents.com, Inc. and mail to:

MarineParents.com, Inc.
Attn: Family Assistance
PO Box 1115
Columbia, MO 65205-1115
Call the Corporate Office
Monday - Friday
8:00 a.m. - 5:00 p.m.
Central Standard Time
(573) 449-2003