MarineParents Connects with the Mother of Sgt. Talon R. Leach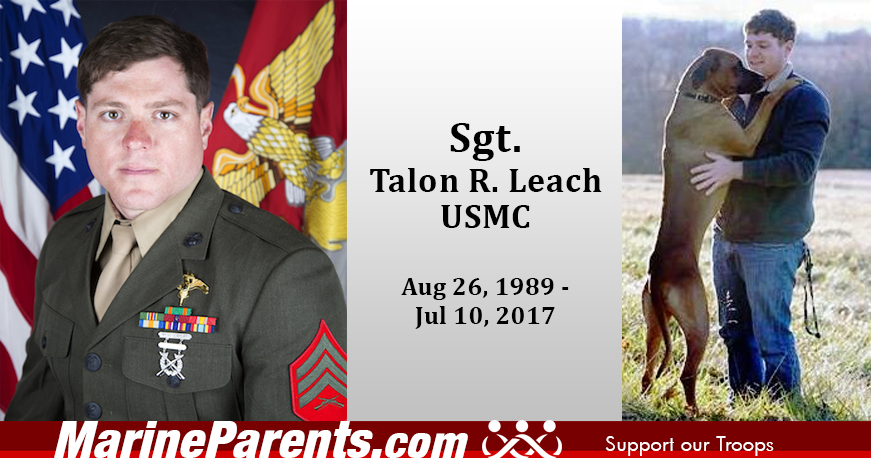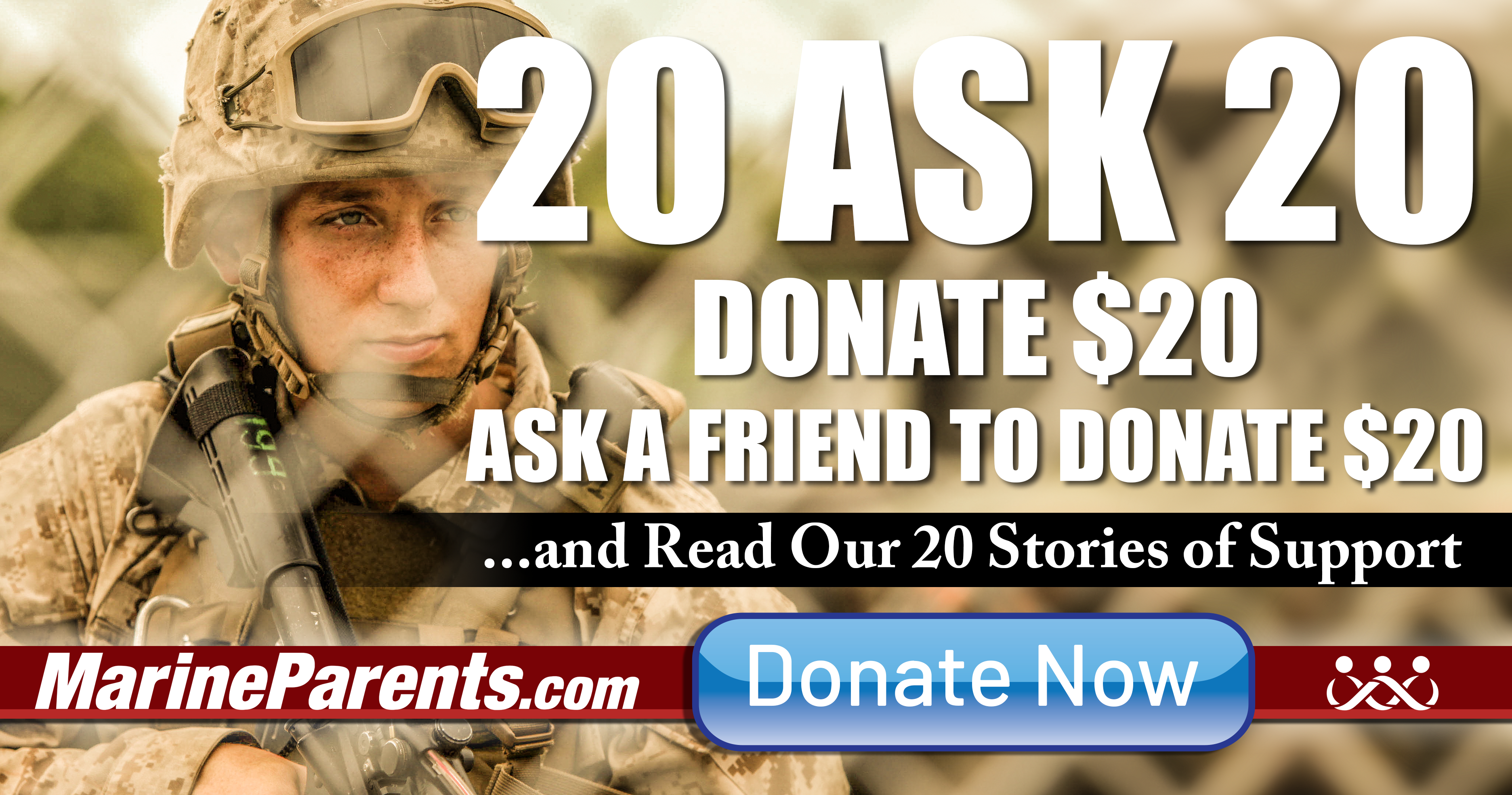 With your help and donations, we ARE making a difference. We hope you'll donate and read our stories of support through the years.
Support Stories Through the Years
Our Current Fundraiser
In amongst all the jumble that is Facebook and supporting recruit family members, we continue to have opportunities to work on our other outreach programs, to help family members with Marines in every stage of the Corps, including those who have lost a loved one.
On July 10, 2017 in Mississippi a KC-130T Hercules plane crash occurred, taking the lives of 14 Marines and one Navy Corpsman. Among the 15 that perished was Sergeant Talon Leach, whose mother resides in Fulton, MO, just down the road from the corporate office of MarineParents.com. One day she came into our office looking for supplies, then she informed us who she was.
She was seeking support, of course, and wanted our assurance that his memory and his sacrifice would never be forgotten. She asked us to make shirts for the memorial ceremony for her son and we were able to do that for 20+ loved ones. MarineParents is committed to supporting Marines and their family.
Another Gold Star mom, Sandy, who MarineParents has worked with since 2006, has already talked with her and is setting up a time to go to lunch together, to hear about her son, to help her understand the pain will never go away. Never. We will work on having a private Luminary Lighting ceremony next year so she knows that the last Sunday in September, Gold Star Family Day, will always be reserved for their family.
As tragic as this is, it's moments like this that we know why we are who we are and why we do what we do. We were honored to hold Talon's mother's hand and show her we are here for her. We are thankful for Sandy being able to open her own wounds fresh again to reach out to another Gold Star mom who never wanted that title.
God is good. He gives us opportunities that we must embrace. He reminds us why we are here. He helps us to see that our work in boot camp is just the stepping stone and that our work beyond boot camp is crucial. Forge ahead and take on the heavy lifting, because we can, and we will, and there is always a way.
Funeral services were held on August 15 at Arlington National Cemetery. Memorial services were on August 20 in Kingdom City, MO.
Talon was a beloved husband, son, brother, uncle, friend and one heck of a Marine. Talon loved his family and friends deeply. He lived life to the fullest while always giving of himself for the benefit of others. His humble character was known by all who knew and loved him. Talon loved his job as it provided him a way to jump out of planes, train on a variety of weapons, meet like-minded individuals and see the world. Talon will always be remembered as a strong, caring, brilliant, down to earth, fun to be around and yet serious when required, and always a gentleman. He will forever be missed by his family, friends and community.
Sergeant Leach is survived by his wife, parents, and many more family and friends who were proud of his service to our country.
Click here to view Sergeant Talon Leach's obituary.