Meet Robert
a volunteer at MarineParents.com. Our volunteers work around the United States in a variety of capacities.
---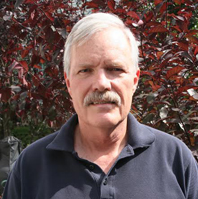 Robert
Marine Parent and Volunteer
Robert (Bob), learned about Marine Parents in 2011 when he and his wife, Mary Jane, went to Walter Reed National Military Medical Center to visit a friend of their youngest son who had been injured while deployed to Afghanistan. During that visit, Bob and Mary Jane learned about Marine Parents and decided that volunteering with our Warrior Support Team (then Purple Heart Hero Support) would be a great idea.
When asked about what he enjoys most about volunteering with the Warrior Support Team Bob said that, "the chance to help those that have sacrificed so much for us and their families is extremely rewarding. It's a pleasure to meet these strong individuals and see how upbeat they are and how willing they are to tackle the next challenge!"
In addition to being a long-serving volunteer with Marine Parents, Bob is also a retired Naval Aviator who flew CH-46, SH-3, and UH-1N aircraft. He is also retired from FAA as an aircraft accident investigator. Additionally, he and his wife have raised three service dogs, one of which is with an Iraqi war vet and another of which is with Ms. Wheelchair New York.