Meet Paul
a volunteer at MarineParents.com. Our volunteers work around the United States in a variety of capacities.
---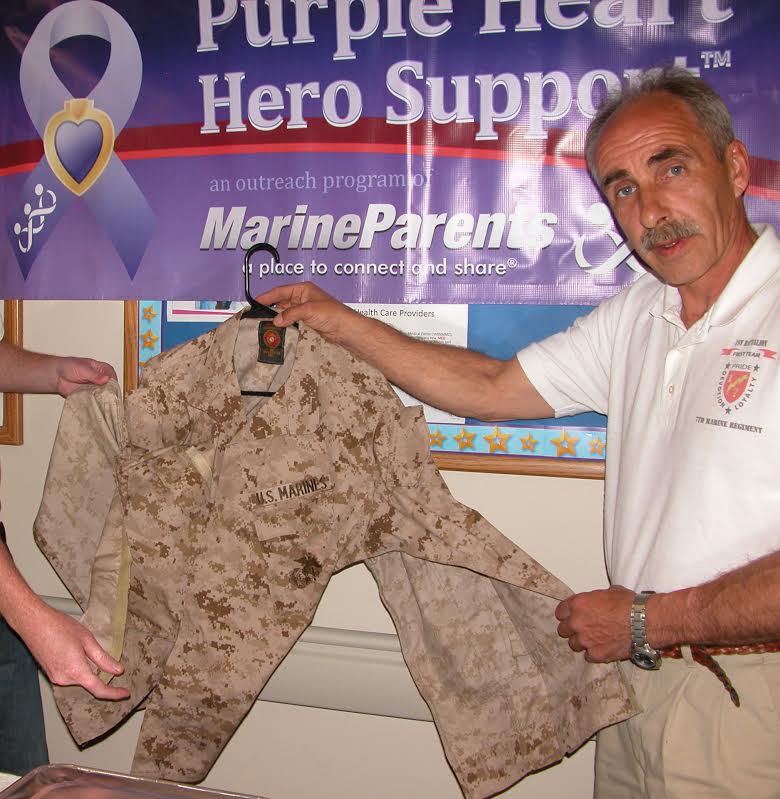 Paul
Marine Parent and Volunteer
Paul served in the Marines from 1977—1982 and is also the proud father of three great adult children. His Marine veteran son Tom of 1 / 7 is now currently in his third year of college pursuing a new career in law enforcement. Paul is also proud of Sarah and Joe, who both have their own unique accomplishments. Born and raised in NY, Paul has called Maryland "home" since 1984.
Paul writes, "Volunteering at the Walter Reed National Military Medical Center in Bethesda, MD, is a very rewarding experience, getting to see firsthand how our Warrior Support Team outreach program can make a difference in the lives of our Wounded, Ill & Injured Heroes and their families during their challenging times of surgeries and recovery. I have been honored to serve our Sunday dinners for all branches of the military and their families there, as all branches have a common purpose and goal. Our outreach program strives to be proactive to any of their needs—they deserve nothing but the best! It's a privilege to be a small part of our very dedicated team."
Paul is known for his sports knowledge and his loyalty to the Buffalo Bills, and his Bills shirt often serves as an icebreaker for conversations with others at the USO or in the hospital. In past years Paul has represented MarineParents.com at the base's Superbowl party, gathering many sports items to be distributed to wounded warriors, and was the force behind starting MarineParents.com's Angel Day Tribute. He was instrumental in creating a set of cammie blouses with appropriate insignia for every rank. The blouses were altered with velcro seams so that they could easily be worn by wounded Marines during their Purple Heart award ceremony.