Memorial Day and Veterans Day: What's the Difference?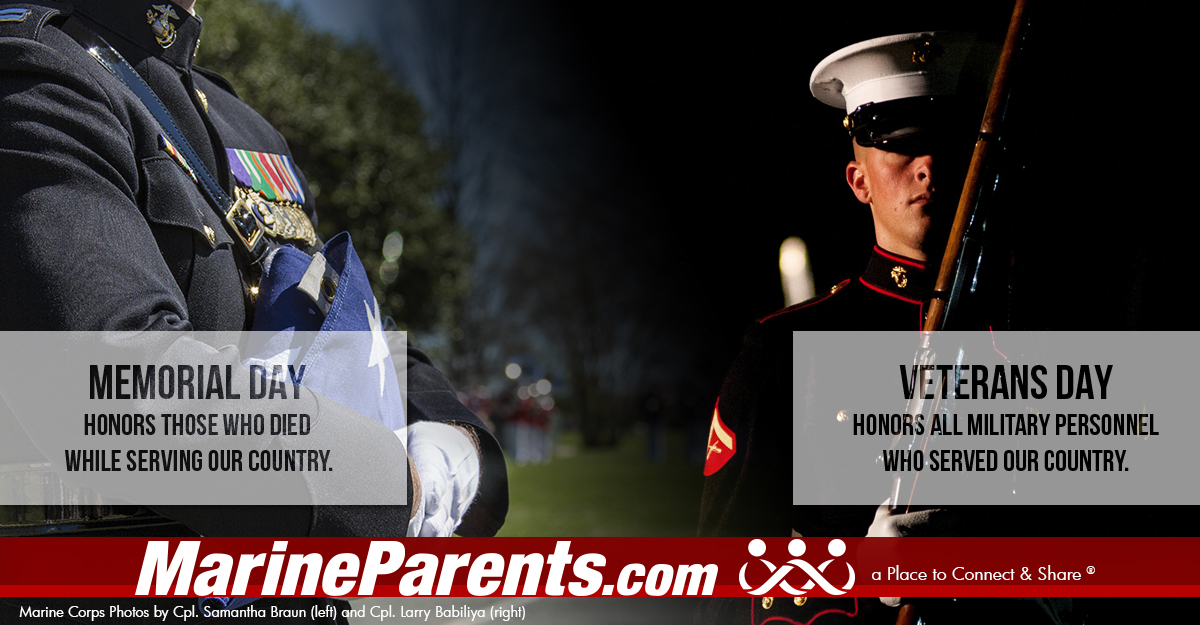 ---
While Memorial Day and Veterans Day acknowledge the service and sacrifices of our military members, it's essential to understand the difference between the two.
Veterans are often thanked for their service on Memorial Day and during the holiday weekend when we should be honoring our fallen heroes who died in service to our country. Some veterans will politely acknowledge your appreciation and continue with their day. Some will gently remind you that today is not about them. Some may show frustration for your not understanding the difference between Memorial Day and Veterans Day.
"As a Marine veteran, while it's unacceptable to be rude, it is acceptable to correct somebody so that they understand the difference. Veterans are thanked for their service frequently, but for one day every year, we should focus on those who sacrificed everything for this country." -- David Ogden, Marine Veteran
Memorial Day
Memorial Day honors Americans who died while in military service. It's a day that allows us to remember our fallen heroes. This federal holiday was formerly known as Decoration Day and was first enacted to honor Union and Confederate soldiers after the Civil War. At the end of World War I, it was extended to honor Americans who have died in all wars.
Veterans Day
Veterans Day is a public holiday observed each year on November 11, the anniversary of the end of World War I. It is a day for honoring military veterans, that is, persons who have served in the United States Armed Forces. Veterans Day replaced Armistice Day in 1954.