Contact & About Us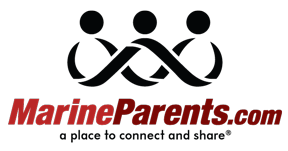 | | |
| --- | --- |
| | |
Our Board of Directors
---
MarineParents.com, Inc. is a Nonprofit Corporation with Articles of Incorporation filed in the State of Missouri. The organization is governed by a nine-member Board of Directors, and two Advisory Board Members.
The physical office is located in Columbia, Missouri with 13 staff employed at the corporate office. Over 200 volunteers work 500+ cumulative hours each week supporting Marines and their families through online services to the outreach programs including The Care Package Project™ in Columbia, Missouri, Purple Heart Hero Support™ in Bethesda, Maryland, San Diego, California, and Twentynine Palms, California, and Operation Prayers and Letters™ in Columbia, Missouri.
MarineParents.com, Inc. is an IRS approved 501(c)(3) public charity. As per the IRS, contributions to a 501(c)(3) public charity are deductible under Section 170 of the Code. IRS recognized public charities are qualified to receive tax deductible bequests, devises, transfers or gifts under Section 2055, 2106 or 2522 of the Code.
Officers:

Tracy Della Vecchia
Founder, President, Executive Director
P O Box 1115
Columbia, Missouri 65205
573-303-5500, Ext. 120
Ken Geel
Treasurer
Columbia, Missouri, Ext. 121
Barb Patterson
Vice President, Director of Outreach Programs & Personnel
Richland, Michigan, Ext. 101

Board of Directors:

Luigi Della Vecchia
Director of Information Technology
Columbia, Missouri, Ext. 122
Laura Fly
Director of Community Relations
Lathrop, Missouri, Ext. 115
Mike Murphy
Director of Development
Chesterfield, Missouri, Ext. 141
Sandy Robinson
Director of Online Support Services
Elburn, Illinois, Ext. 100
Danielle Corrado
Board of Directors
Columbia, Missouri, Ext. 304
Susan Kristol
Board of Directors
McLean, Virginia, Ext 103

Advisory Board Members:

Colonel Bryan P. McCoy
United States Marine Corps, Retired
Florida
Lt. Carey H. Cash
United States Navy
Massachusetts


Tracy Della Vecchia
Founder and Executive Director

Colonel Bryan P. McCoy
United States Marine Corps

Lt. Carey H. Cash
United States Navy