Meet the Marine Family Network Volunteer Moderators of MarineParents.com
---
| | | |
| --- | --- | --- |
| | | |
| | Staff, Directors and Volunteers | |
| | | |
It takes a lot of volunteer hours for the Connect & Share™ online support services offered at Marine Parents. These services include Marine Family Network (MFN) and the chat nights for Marine and recruit family and friends. Each of the volunteers goes through rigorous training where each learns OpSEC guidelines as well as intense guidelines from the privacy and security of the family members posting on MFN or participating in chat nights. The volunteers are also required to have an extensive knowledge base of the services and information available at Marine Parents. Additionally, these volunteers work remotely from their homes with their own equipment and connectivity.
Our volunteers are truly commited to supporting Marine Corps families and friends and work a tremendous number of hours to get the job done, in addition to meeting the requirements of additional reading and continued education about the ever-changing organization and Marine Corps.
Let's give a big Ooh Rah! to these folks for their time and commitment!
---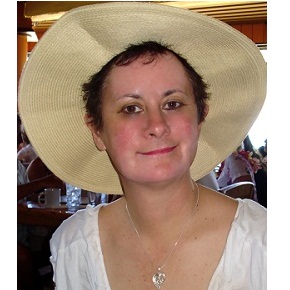 Julie (17smom) from Castro Valley, CA
Chat Room Moderator
Marine Parent and Volunteer
Julie is a closet essayist, although not so much in the closet since she discovered MarineParents. A random life BC (Before Children): UC Berkeley grad, BA Spanish, flight attendant for Wor...[Read More]
---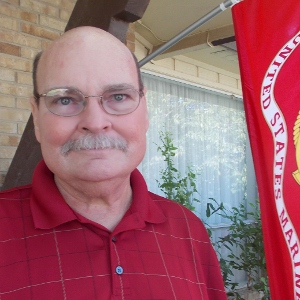 John (Big Daddy) from San Antonio, TX
Chat Room Moderator
Marine Parent and Volunteer
John and his wife of 34 years, Pattylyn have two sons, Justin the oldest, is in management and Brian, the youngest is a Marine. John is currently administrative assistant at his church and i...[Read More]
---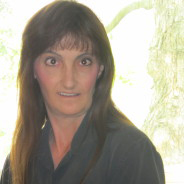 Keri (HCC_proud mom) from Roeland Park, KS
MFN Marine Groups Manager
Marine Parent and Volunteer
Keri is not working at the moment but fills her time with volunteer 'work.' She loves working on the computer and becoming a MarineParents volunteer helps to fulfill the enjoyment of workin...[Read More]
---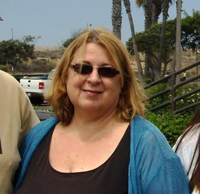 Jean (littledrip) from South Grafton , MA
Marine and Volunteer
I live with my dear husband, our anime loving 20 year old daughter (soon to live away on a college campus) and our adorable Wheaton terrier Autumn in South Grafton, MA. ...[Read More]
---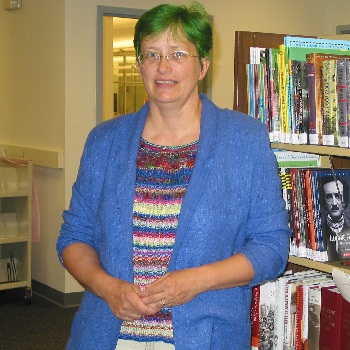 Karen (Faithsmom) from Rantoul, IL
Chat Room Moderator
Marine Parent and Volunteer
Karen met her first Marine (a poolee) in 1977 and stayed in contact all during Boot, SOI, and other reserve drills. In 1979 she got personal military experience when she joined the U.S. Air ...[Read More]
---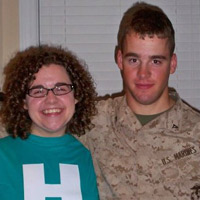 Amy (carepkgtherapy) from Herndon, VA
Chat Room Manager Volunteer
Marine Family Member and Volunteer
Amy spent most of her childhood in a small town in Northeast Ohio. Her father is the pastor of a small Bible church and her parents own their own window washing business. She is the oldest of fi...[Read More]
---
Dave (proudvetusmc) from St Johns, MI
Chat Room Moderator
Marine Parent and Volunteer
Dave is married to his wife Dawn of 25 years. He is the proud parent of 2 boys and 1 girl. His oldest son Josh is in the Marine Corps; daughter Raelynn is a senior in high school and is planni...[Read More]
---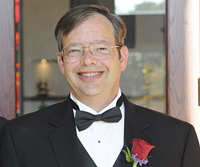 Richard (DadinNova) from Leesburg, VA
MFN Membership Manager
Marine Parent and Volunteer
My wife and I are both accountants. We live in Leesburg, VA....[Read More]
---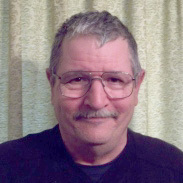 Jeff (iansdad) from Belton, MO
MFN Media Moderator & CPP Volunteer
Marine Parent and Volunteer
Iansdad is married to Darlene and is the very proud father of Cpl Ian, and equally proud of his daughter Devyn (Ians_sis)....[Read More]
---

Pauline (timsmom) from Milford, NE
Marine Parent and Volunteer
Pauline is a mother of 2 boys and works full time as a pharmacy technician in Lincoln Nebraska. She lives in the small town of Milford. She is married and her Father-in-law is a Korean War Vet...[Read More]
---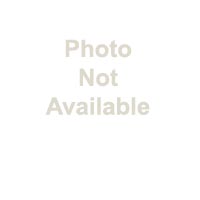 Lara (AZ Mom) from Gilbert, AZ
Marine Parent and Volunteer
After surviving brutal winters for over 40 years, Lara and her husband recently moved from Western, NY to sunny, warm and beautiful Arizona. Although change of weather (and scenery) was the...[Read More]
---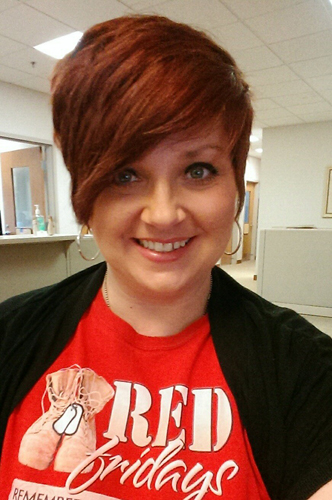 Melinda (melinda0122) from Johnson City, Tennessee
Marine and Volunteer
I am married to a wonderful man. We have two boys, one is 19 and the other is 22. We all love to go camping, fishing and working in the yard!...[Read More]
---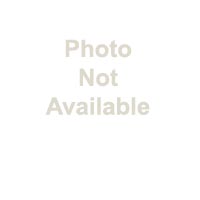 Jodi (tat2mom) from New Port Richey, FL
Marine and Volunteer
...[Read More]
---
Teresita (Chickie) from Chalfont, PA

Marine Parent and Volunteer
Board of Directors,


Teresita has been married to her wonderfully supportive and loving husband, Mark for over 20 years. They share a home in Pennsylvania with their two beloved dogs, Ella and Moose. They have t...[Read More]



---
Pam (alwaysf8hful) from Avon, OH
Recruit Groups Moderator in Training
Marine Parent and Volunteer

Marine Parents Message Board Moderator,

Pam and her dear husband, Ron, have been married for... (33 years)...ever. They have four independent adult children. Jennifer is the oldest, has taught English in Korea, and recently mov...[Read More]



---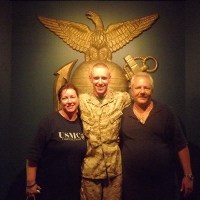 Kerin (ksMARINEmom) from Palm City, FL
New Membership Moderator
Marine ParentFriend and Volunteer

Recruit Parents Message Board Moderator,

Kerin has been married for 23 years and has four wonderful children. ...[Read More]



---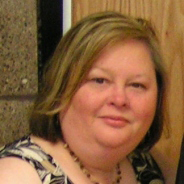 Kris (SpencesMom) from Elk Mound, WI
Chat Room Moderator
Marine Parent and Volunteer

Chat Room,

Kris is currently living in Wisconsin with her husband and two sons. The oldest is the Marine in the family. The youngest is a happy 5th grader. She has several family pets which include Bandit...[Read More]



---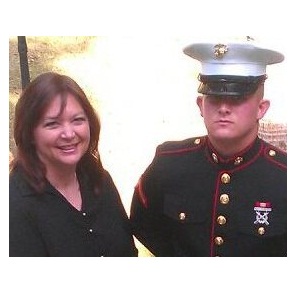 Denita (steel_walk42) from Beckley, WV
MFN Membership Moderator
Marine ParentFriend and Volunteer

Marine Parents Message Board Moderator,

Denita and her husband of 25 years, Donnie, have one child, L.Cpl. Vincent. She has worked for over 23 years as a licensed social worker with her focus on adults with serious mental illness. She...[Read More]