Meet Ilene Jauquet, Volunteer for MarineParents.com
a volunteer at MarineParents.com. Our volunteers work around the United States in a variety of capacities. Please give a shout out of thanks to one of our Official Marine Parents Facebook Group volunteers!
---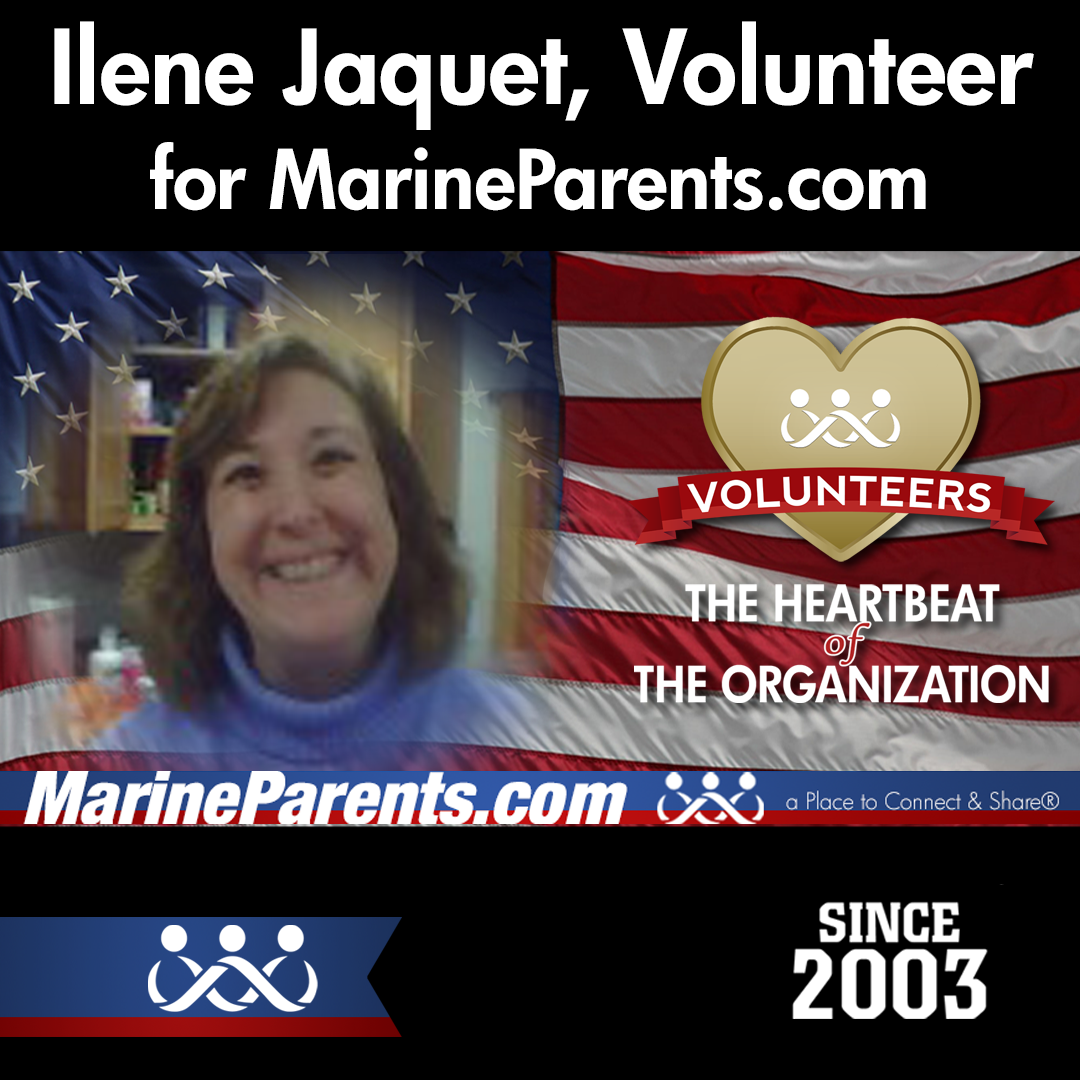 Ilene's Positions
Click the Link to View the Group(s)
Officers Group Leader OCS/TBS
SD 3rd RTBN Group Leader SD India
SD 3rd RTBN Assistant Group Leader SD Kilo
Ilene Jauquet
Volunteering since 2021-11-22
Total Service Hours: 679.34
Total Service Hours in 2023: 423.82
Ilene is married to her husband Patrick and is mom to Katri, Josie, and Zack. Her youngest joined the USMC in 2021. Ilene loves to spend time with her family and friends, reading, cooking, and taking the family dog to the dog park. She is a Wisconsin Badger Football Fan and loves going to games at Camp Randall Stadium. She also loves Lacrosse and is currently a high school Girls Lacrosse Coach.
Ilene volunteers because she wants to provide support to parents, siblings, and grandparents as they navigate the USMC world. She wants to provide the same support and information that she and her family received, when her Marine started as a Poolie, as a Recruit, and as a Marine. Ilene feels that "Playing it Forward" is a great way to give back to others!
Visit Ilene's Facebook Profile
Back to the list of Official Marine Parents Facebook Groups Volunteers