Official MarineParents.com Facebook Groups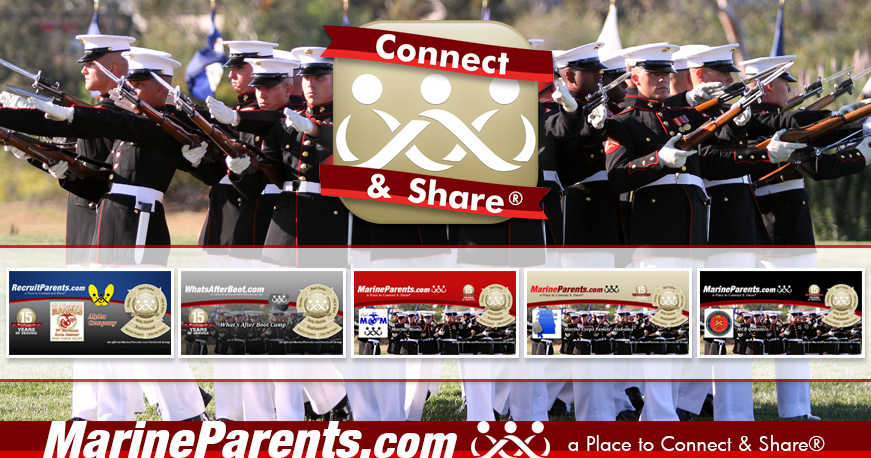 The Official MarineParents.com Facebook groups are not only a Place to Connect & Share®; the groups are educational, too. We have different groups for each stage of your recruit or Marine's career in the Corps and afterward (see tabs below). Our trained volunteers and moderators share curriculum topics from each of our websites to help group members learn about various stages of boot camp, schooling, the Marine Corps, Life in the Corps, and After the Corps.
Our groups on Facebook are all identified with the following text in the group title: Official MarineParents.com Facebook Group. We've been supporting Marines and their family members across the nation since 2003. You've found folks that understand where you are. You've found your Marine Corps family and a Place to Connect & Share®.
Social media should not endanger our troops. Training for our volunteers includes how to oversee military groups for security and safety issues with both OPSEC and PERSEC. We are strict with our guidelines and take the responsibility of safety very seriously. All group members must follow our 10 rules. Posts which do not follow the guidelines will be deleted without notice.
We do NOT ask for personally identifying information about you or your recruit/Marine when you join our groups. Please be cautious of other Facebook groups who state the criteria for joining their group includes any of the following: your recruit or Marine's name, the recruiter's name, location of the recruiting station, MOS, or unit.
Visit our Facebook Volunteering page to learn more about our volunteers and about volunteering.
To join an Official MarineParents.com Facebook group, you need to answer all three membership questions presented by the Facebook interface when you click to join. Please allow 24-48 hours for your membership to be approved. Your membership will not be approved if you do not respond to each of the three questions.