Homecoming
Information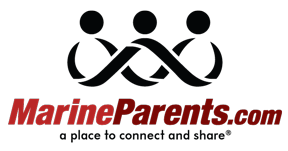 | | |
| --- | --- |
| | |
Retrograde
---
Retrograde: General Information

Retrograde is the return of deployed Marines, better known as homecoming for our Marine parents, spouses, family and friends. Retrograde includes return from ships (a/k/a floats) as well as in-country deployments (overseas stations).

This section of our web site is actually several links to other areas of the web site, and a general overview of retrograde procedures. We've also got links to helpful information on what to expect from your Marine upon homecoming and a homecoming workbook to help you prepare.
Homecoming Workbook: Heart On the Home Front
Written by the authors of "Down Range to Iraq and Back" (Dr. Bridget Cantrell and Chuck Dean), this workbook is designed to be used in group settings but is also a useful tool preparing anyone for homecoming and possible changes you might expect in your loved one. I highly recommend using the book and passing it on to others. For more information about "Down Range", PTSD and other issues, please see Recovering from Combat on this web site.
Homecomings
This is our archive of homecoming from Iraq in 2003. Very good information and a fantastic way to share.
Marine Corps Return & Reunion Guide
This is published by the USMC and is a PDF file that you can download and print for reference. Includes information for married Marines, single Marines, and family members. It's very informative. I strongly suggest reading it cover to cover.
Travel Plans
We've included some tips and tricks for making travel plans to the bases most often affected by Marines homecomings. Great information and we're always adding to it.
Meeting your Marine at Homecoming? Pack Civilian Clothes for Him/Her
Your Marine has stored all civilian clothes and may not have immediate access to them. Consider packing things like:
Civilian clothes and a pair of shoes
Clean socks and undies
Contact lenses and/or civilian glasses if you've got them
Photos and articles from home
Toiletries
Obtaining accurate information:

For Marines that will fly home, if you get a phone call from your Marine, listen for the terminology "Flight Window" and write down every detail of that. Also, as soon as we have reliable, accurate information and dates about troop movement back home, we'll post it under "Official News of Homecomings" using the link at the top of this page called "

Unit Specific Info

". Please, take everything you hear with a grain of salt; even news from your Marine. The Marines are subject to rumor as well. Homecoming news is not official until it comes from the mouth of the USMC. Patience is an operative word here.
Be careful of rumors.
Rumors seem to travel faster than news. Even the Marines in the field are subject to rumors and unclear information. Be careful of passing on rumors and try to verify any information that is given to you 'second-hand'. Label unverified information as a potential rumor prior to passing it along.
Returning home likely means a trip South first.
If your Marine is in or near Baghdad or other areas of Iraq, it's likely they will have to move south prior to getting orders to return home. Moving south will feel like a step towards home to our Marines, and indeed it is. The journey to Bagdhad was arduous, and the trip back may seem to be downhill comparatively speaking. Continue your prayers for the safety of our Marines and troops.
It takes a long time to move troops.
It took over 90 days to get 300,000 troops to the Middle East and it's going to take a while to get them back. Even when our Marines get the official word that they are returning home, the flight or ship home could take a while to schedule.
The military is constantly planning.
Military planning is in constant revision based on an almost endless number of factors and situations and world events. Because of this, it will take a decent amount of time to firm up plans for bringing troops home.
Prioritizing troop movement to home.
Troops with medical needs and former POWs will take priority over all other troop movements to return home. I've heard (UNOFFICIALLY!) that "Stop-Loss" Marines may have a priority in returning stateside, taking leave, and/or finishing their career with the USMC. Stop-Loss are the Marines whose enlistment in the Corps was extended in January due to the possible conflict in Iraq.
Continue to pray.
Please keep praying for the safe return of our Marines and the troops, all the way to the United States of America.
God Bless America ~ God Bless Freedom ~ Semper Fi
And most of all, God Bless our Sons and Daughters