Homecoming
Information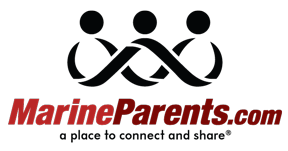 | | |
| --- | --- |
| | |
Travel Cherry Point
---
Travel Plans: Cherry Point

The following is for informational purposes only. www.MarineParents.com makes no warranties or guarantees of any kind with regard to any accomodation or information listed below.

Don't forget to print out a MarineParents.com Name Tag to wear! Click for Name Tag
Cherry Point and Surrounding Cities
In Development
The nearest airport for Cherry Point would be New Bern North Carolina. Cherry Point is about 15 miles from there. The name of the town for Cherry point is Havelock. There are several hotels in Havelock. The base is right in Havelock.
Cherry Point Web Site
This is the official USMC web site for Cherry Point.
City of Havelock Web Site
This is the official City of Havelock web site. Cherry Point is in Havelock, NC.
Havelock Chamber of Commerce
This is the official Havelock Chamber of Commerce web site.
Airports
Craven County Regional Airport
200 Terminal Dr., New Bern, (252) 638-8591
Arriving by plane is as easy as flying into the Craven County Regional Airport, 2 miles southeast of downtown New Bern off U.S. 70. The airport offers eight daily flights on US Airways Express, (800) 428-4322, to and from the large hub airport in Charlotte. Charter services also are available through Tidewater Air, (252) 633-1400, or Tradewind Aviation, (252) 636-0716 or (252) 636-3109. Bagels Plus offers food, and airport parking is available free for the first 30 minutes, then it's 50› an hour or $5 daily.
Michael J. Smith Airport
N.C. Hwy. 101, Beaufort, (252) 728-1928
Within an hour's drive of New Bern, this airport offers chartered or private aircraft service. The fixed-base operator is Segrave Aviation, (252) 728-2323 or (252) 728-1777, which handles fueling, car rentals, flight instruction, charters, sightseeing flights and banner towing.
Albert J. Ellis Airport
264 Albert J. Ellis Airport Rd., Richlands, (910) 324-1100
Daily US Airways Express flights to and from Charlotte also are available at the Albert J. Ellis Airport, located 30 miles south of New Bern. Short-term parking prices range from free for the first 10 minutes up to $1.75 for over two hours, while long-term parking is $4 per day. Car rentals through Avis, Hertz and National, as well as a restaurant and gift shop, also are located on-site.
Raleigh-Durham International Airport
Aviation Pkwy., Morrisville, 10 miles from Raleigh and Durham, right off I-40, Exits 284B-285, (919) 840-2123
Raleigh-Durham (RDU) is the major international airport serving North Carolina from the Research Triangle Park area. RDU, a two-hour drive from New Bern, is a major hub for domestic and international travelers and is served by all major domestic carriers, feeder carriers and by Air Canada. Car rental services are at the airport.
Car Rental
Taxi Cabs and/or Shuttle Services
All-Points Personal Transportation
Let us provide our returning or departing Heroes and family members with a safe, comfortable, and stress-free ride with the highest level of personal service in our new vehicles at very reasonable rates. We do not crowd our vehicles, serving all of NC, visit our website, speak to our staff, and choose the company that reflects the same pride as our Armed Forces.
Anytime…Anywhere Call: (877)836-9905 / (919)836-9900
Jacksonville Airporter, Inc.
Jacksonville Airporter, Inc.
NEW! Transportation from Raleigh-Durham RDU Airport to Jacksonville! Call any time to make your reservations or arrange pick-up. Open 24 hours with 4 trips daily. We ALSO serve ALL airports in our area: Wilmington, New Bern, and our local airport: Albert J. Ellis (OAJ).
"WE LEAVE NO MARINE BEHIND" ~ (910) 347-RIDE (7433)
Hotels