Homecoming
Information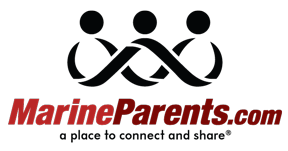 Travel Lejeune
---
Travel Plans: Camp Lejeune

The following is for informational purposes only. www.MarineParents.com makes no warranties or guarantees of any kind with regard to any accomodation or information listed below.

Camp Lejeune and Surrounding Cities
Some helpful links:
North Carolina Tourism Web Site or 1-800-Visit- NC

This site is where you can find where to go, what to do, how to do it, and where to stay!


This USMC web site gives an idea about the base itself. The web site is more for someone who might be moving or settling on base but provides helpful information about vehicle registration, on base lodging, phone directories, and under "base services" you can find out about transportation.


The official chamber of commerce web site.


I'm not sure if this is the official city web site or not, but it's a very useful site and easy to navigate.
Entrance to Camp Lejeune
Upon arrival you will want to enter the Main Gate Entrance (don't forget to turn off your headlights). As you enter there is a driveway to the right, you must go here to obtain a pass for your vehicle. It only takes a few minutes as long as you have everything and they don't decide to search your car.
Everytime you enter the base you will go through a check point mainly make sure you have everyone buckled (as you always should), the driver's ID (and whoever has the military ID. Most the time they see your temporary pass on your windshield and make sure its not expired or anything and let you through but occasionally they will stop you. Watch your speed through the base, and follow the military rules while on the base. Proceed to your destination! My advice is if you don't have a military ID, make sure you are always with someone who does.
To get to Western Blvd or many of the hotels and other attractions from the base, you simply go straight (kind of over the bridge) and go through a few lights till you see
Airports
Jacksonville's Albert J. Ellis Airport (19 miles from base)
(264 Albert J. Ellis Airport Rd., Richlands, (910) 324-1100
Daily US Airways Express and Deltaflights to and from Charlotte and Atlanta are available at the Albert J. Ellis Airport, located 30 miles south of New Bern and 8 miles from Jacksonville on NC111. Short-term parking prices range from free for the first 15 minutes up to $7 per day. Car rentals through Avis, Hertz, Alamo, Enterprise and National, as well as a restaurant and gift shop, also are located on-site. The Airport caters to military travelers with unique facilities and services as well as a staff of many retired Marines. More information is available at wwww.flyoaj.com
Kinston Airport (60 miles from base)
Wilmington Airport (60 miles from base)
Raleigh-Durham International Airport (150 miles from base)
(Aviation Pkwy., Morrisville, 10 miles from Raleigh and Durham, right off I-40, Exits 284B-285, (919) 840-2123)
Raleigh-Durham (RDU) is the major international airport serving North Carolina from the Research Triangle Park area. RDU, a two-hour drive from New Bern, is a major hub for domestic and international travelers and is served by all major domestic carriers, feeder carriers and by Air Canada. Car rental services are at the airport.
Car Rental
Taxi Cabs and/or Shuttle Services
All-Points Personal Transportation
Let us provide our returning or departing Heroes and family members with a safe, comfortable, and stress-free ride with the highest level of personal service in our new vehicles at very reasonable rates. We do not crowd our vehicles, serving all of NC, visit our website, speak to our staff, and choose the company that reflects the same pride as our Armed Forces.
Anytime…Anywhere Call: (877)836-9905 / (919)836-9900
Jacksonville Airporter, Inc.
NEW! Transportation from Raleigh-Durham RDU Airport to Jacksonville! Call any time to make your reservations or arrange pick-up. Open 24 hours with 4 trips daily. We ALSO serve ALL airports in our area: Wilmington, New Bern, and our local airport: Albert J. Ellis (OAJ).
"WE LEAVE NO MARINE BEHIND" ~ (910) 347-RIDE (7433)
Hotels
There are several choices for lodging; here are ones that I know from experience. Most hotels can be found close to the base. The Western Boulevard is, to me, a great focal point to the area with many hotels and restaurants around it.