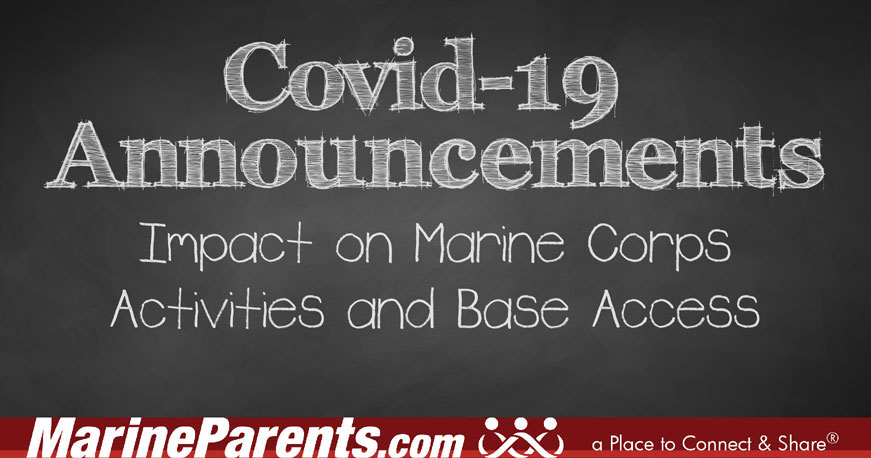 COVID-19 Impact on Marine Corps Activities and Base Access
Added March 12, 2020
This page will provide information and updates on the impact of COVID-19 on Marine Corps graduations, training, travel, etc. Keep in mind this information is changing fast and continuously. We will update each category on this page as soon as new updates are provided.
We will only share information that comes directly from the Marine Corps. Our sources for information will be Official Marine Corps social media pages, websites, and Base Public Affairs Offices
Effective March 13, 2020, the Secretary of Defense has provided direction that public attendance at graduation ceremonies and related activities is prohibited, with no exceptions.
Continue reading...