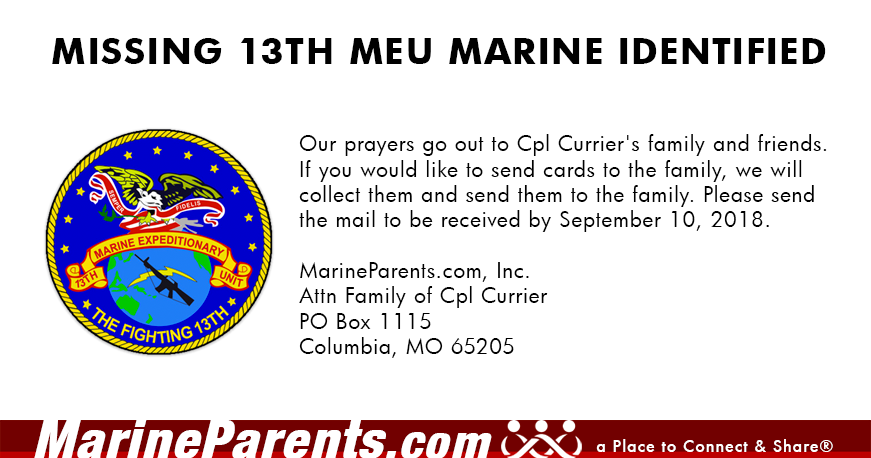 SEARCH AND RESCUE OPERATIONS FOR MISSING MARINE HAVE ENDED August 2018
Added August 16, 2018
A combined effort of U.S. Navy, U.S. Marine Corps, and Philippine ships and aircraft are currently searching for a Marine, assigned to the 13th Marine Expeditionary Unit (MEU) embarked aboard USS Essex (LHD 2). The Marine was reported missing while the ship was conducting routine operations in the Sulu Sea, August 9. Essex reported a Marine overboard at 9:40 a.m. local time.
Update: The Marine Corps and Navy have ended the search and rescue without finding the missing Marine.
Click here to continue reading.