The Defense Biometric Identification System (DBIDS)
---
UPDATE: On May 7, 2025, U.S. travelers must be REAL ID compliant to board domestic flights and access certain federal facilities. The U.S. Department of Defense (DoD) recently finalized an update to its DoD-Wide installation security policy and is in the process of no longer accepting noncompliant marked cards across all of its facilities and installations. However, DoD will continue to accept state-issued noncompliant unmarked "legacy" cards until the May 7, 2025 deadline.
The Defense Biometric Identification System (DBIDS) is an identification authentication and force protection tool that is fully operational on military bases throughout the world. As of July 9, 2018 DBIDS was integrated to select military installations. Not all installations will integrate at the same time so it is important to check the base website prior to visiting the base.
DBIDS uses a wireless handheld device to scan the I.D.'s, similar to the devices used now by the gate guards. This system will check criminal and military data sources to determine who is authorized aboard the base. This system will also share data securely and efficiently. The overall goal is to increase security for the installations.
DoD issued I.D. holders are automatically enrolled into DBIDS upon their first scan entering the base. The most affected personnel are military contractors and sponsored visitors. They will need to go to the visitor's center on base to enroll. To speed up the process visitors should pre-enroll through the base web page on marines.mil. After going to the web page click the "Base Access" tab on the right side of the page and then click on the "Sponsored Visitor Request Form".
All previous acceptable credentials such as RAPIDGate and driver's licenses are no longer valid for base access as of September 30, 2018.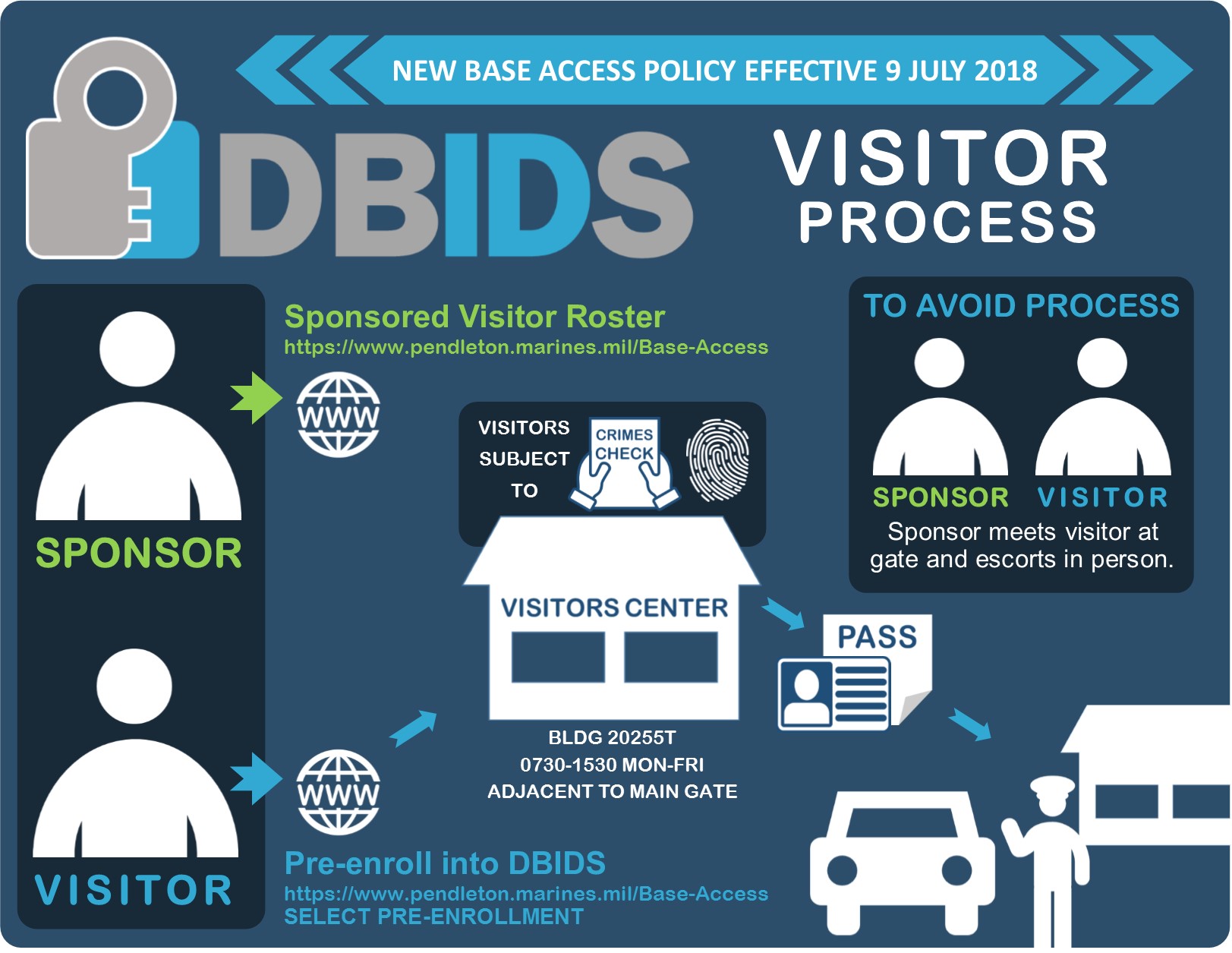 Infographic courtesy of the United States Marine Corps
---
Click here to learn more about base access and the Real ID Act.
---
Written by David Ogden, Sgt. USMC '11-'16.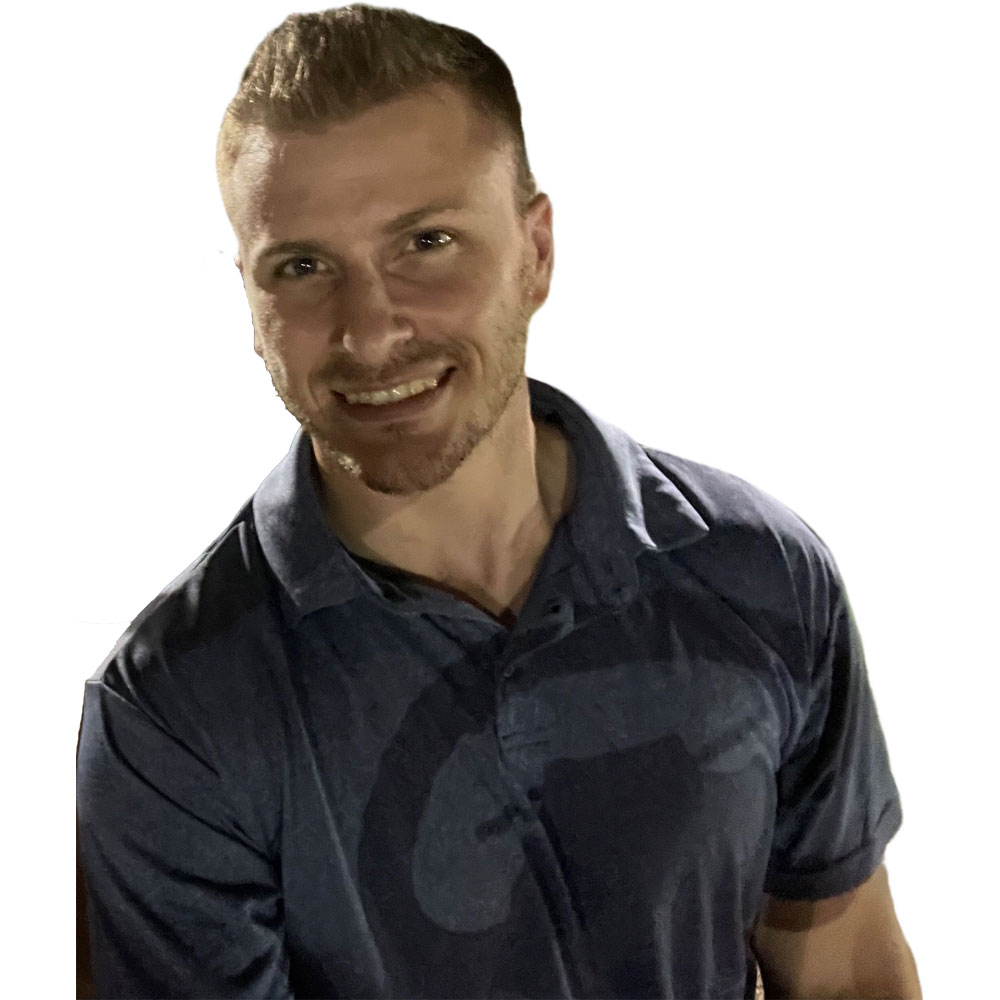 David was a Sergeant with the United States Marine Corps from 2011-2016. He is a combat veteran. He has worked at Marine Parents as a writer since he left the Marine Corps. He is currently in college and writes for the organization full-time. Click here to read more about the author.