Hispanic Heritage Month Feature—Roberto Clemente
Roberto Clemente was born in Puerto Rico in 1934 and signed with the Pittsburgh Pirates of Major League Baseball in 1954. Typically, during the off-season Clemente would return to Puerto Rico to play "winter ball", but in the winter of 1958-59, he joined the United States Marine Corps Reserve and spent his six-month active duty commitment at Parris Island, South Carolina, Camp Lejeune, North Carolina, and in Washington, D.C. The intense physical training that winter helped Clemente add 10 lbs of muscle and rid him of longtime back pain.
Clemente served in the Corps as a Private First Class until 1964 and was inducted into the Marine Corps Sports Hall of Fame in 2003.
During his time in the Major Leagues, Clemente was a 14-time All-Star, won 12 Gold Gloves (an award given to the best defensive player in the league at each position), won four National League batting titles, was the National League MVP in 1966, was the World Series MVP in 1971, and led the Pirates to two World Series titles (in 1960 and 1971). Additionally, Clemente became just the 11th player in Major League history to record at least 3,000 hits, a milestone that less than 30 players have ever reached.
Following his untimely death in a plane crash on December 31, 1972, the Baseball Writers Association of America held a meeting in which they voted to waive the traditional five-year waiting period and elected Clemente to the Baseball Hall of Fame in Cooperstown, New York in 1973.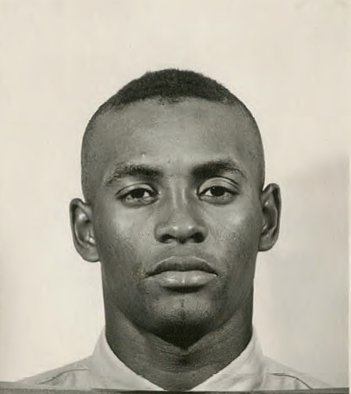 — Roberto Clemente (USMC photo/released).