March is Brain Injury Awareness Month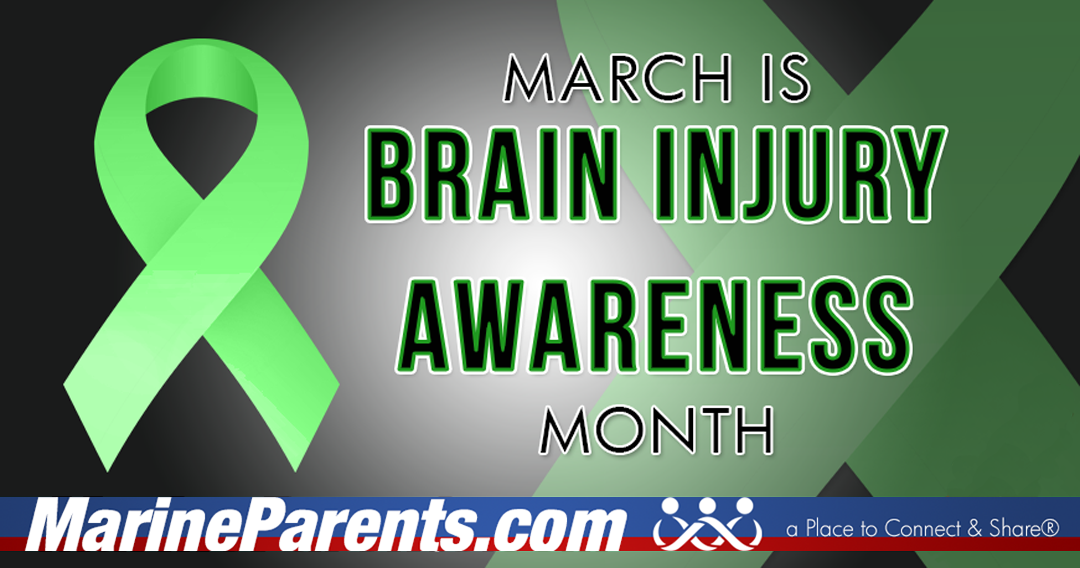 ---
Brain Injury Awareness Month was established in 2005 to increase public awareness of brain injuries and to address the needs of persons living with brain injuries, their family members, and caregivers. CDC defines a traumatic brain injury (TBI) as a disruption in the normal function of the brain that can be caused by a bump, blow, or jolt to the head, or penetrating head injury. Injuries may result from blasts in combat, motor vehicle accidents, falls, flying objects, or assaults. The Defense and Veterans Brain Injury Center (DVBIC) reported nearly 414,000 service members and veterans have been diagnosed with TBI since 2000.
TBI not only affects the individual but also the family members. The VA supports family caregivers by providing information, resources, and tips for caregiving.
Caregiving tips from the VA:
It is often difficult for an individual with TBI to multitask, so give one instruction at a time. Try using lists, memory notebooks, and calendars to organize daily tasks.
Be sensitive to the issue of fatigue. If your family member seems tired or overwhelmed, suggest they take a break.
Establish a routine in which your family member pre-plans activities for the day. Scheduling the most important activities for the morning is a good idea, because energy levels tend to decline over the course of the day.
Attend visits to the medical provider with your family member and provide detailed information about the Veteran's progress and challenges. Ask questions and take notes.
Be supportive and patient, and don't forget to also take care of yourself. Remember, you are doing the best you can and you are making a difference in your loved one's life.
To learn more you can visit the VA website here.
VA's Caregiver Support Line: 1-855-260-3274