The National Museum of the Marine Corps Virtual Experience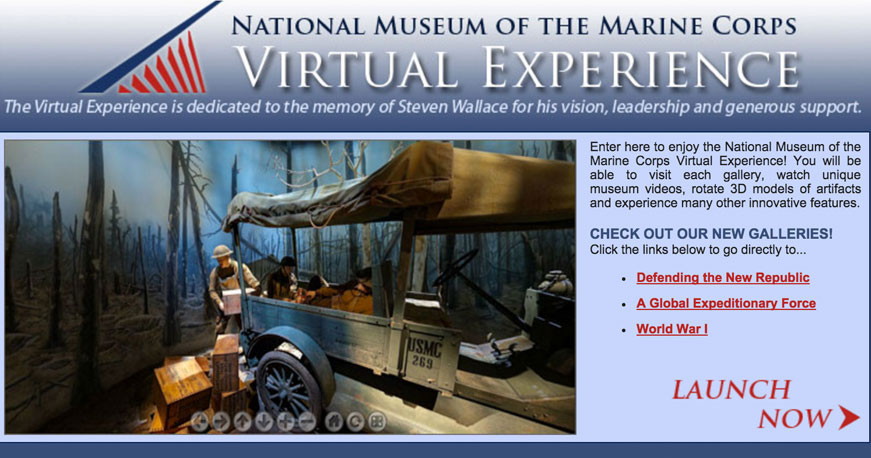 The National Museum of the Marine Corps recently released an online "Virtual Experience" that allows web users to explore the sights and sounds of the museum right from their personal computer.
Visitors can take a virtual walk through each gallery in the museum through the use of high-definition 360-degree panoramic photos.
The Virtual Experience includes interactive 3-D models of aircrafts and other artifacts, oral history recordings, walking tour narratives, zoomable HD photos of special exhibits and more. General James T. Conway gives an introduction to the Virtual Experience in a video featured on the Virtual Experience website.
Click here for more information and to take the virtual tour.