Care Packages for Deployed Marines: An Overview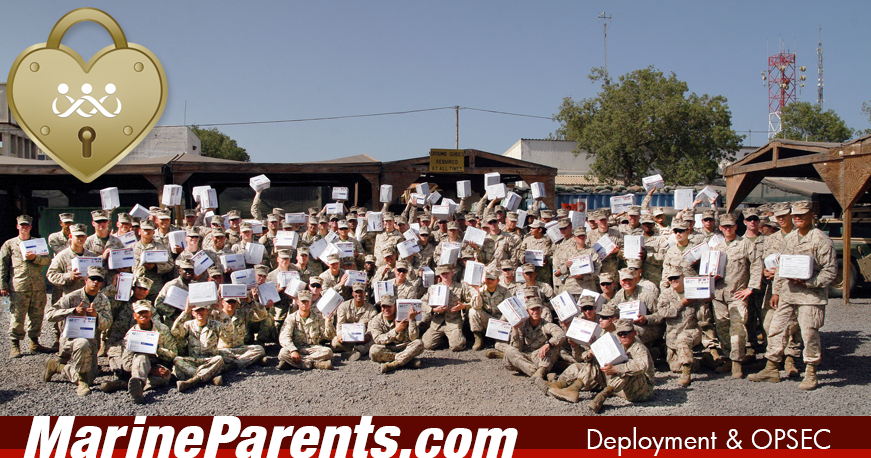 ---
Care packages are a great way to show your support of our Marines and the troops overseas.
Time Required For Packages To Arrive:
This varies widely, but you can generally count on 2-3 weeks for arrival to the Middle East and Africa, and 1-2 weeks for arrival to the Pacific Region.
Packages From The General Public Mail:
The Department of Defense does not allow mail from the general public addressed to "Any Service Member" for two reasons: logistics and security. The military postal system does not have the capacity to screen for safety and process the tons of mail normally generated by Any Service Member mail. To add to the difficulty, bona fide mail from family and friends may be delayed by the volume of mail. To read the Department of Defense policy, click here.
Information taken from www.dtic.mil
Security Of Overseas Addresses:
For security reasons, please DO NOT share your Marine's overseas address with anyone outside his/her circle of family and friends.
More Information on Care Packages