T-Shirt Options for Homecomings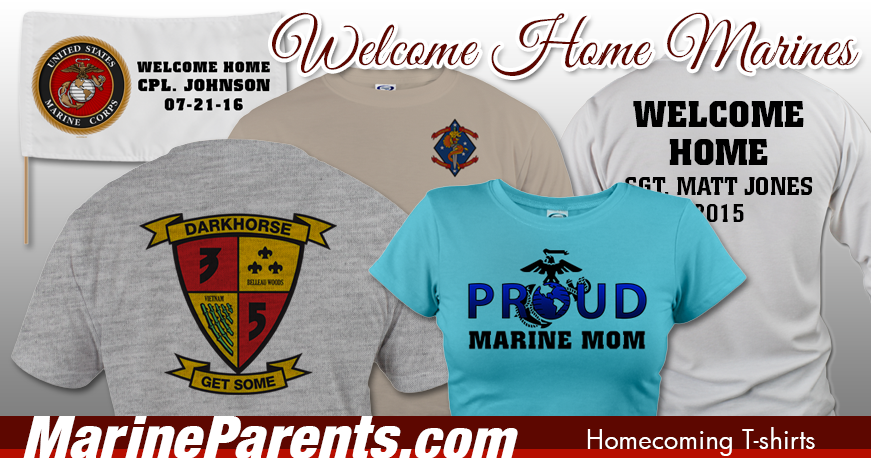 Retrograde is the return of deployed Marines, better known as homecoming for our Marine parents, spouses, family and friends. T-Shirt Options for Homecomings includes return from MEUs/floats as well as in-country deployments (overseas stations).
---
As we anxiously anticipate the homecoming of our Marines, the Marine Parents EGA Shop offers a variety of t-shirts you can purchase in celebration of their arrival.
Shop Unit Shirts
Get your Marine's unit crest printed on the front and back of a variety of style of t-shirts. We have options for the whole family! If your Marine's unit is not available for purchase, please contact us at shop@marineparents.com and we will add it to our website.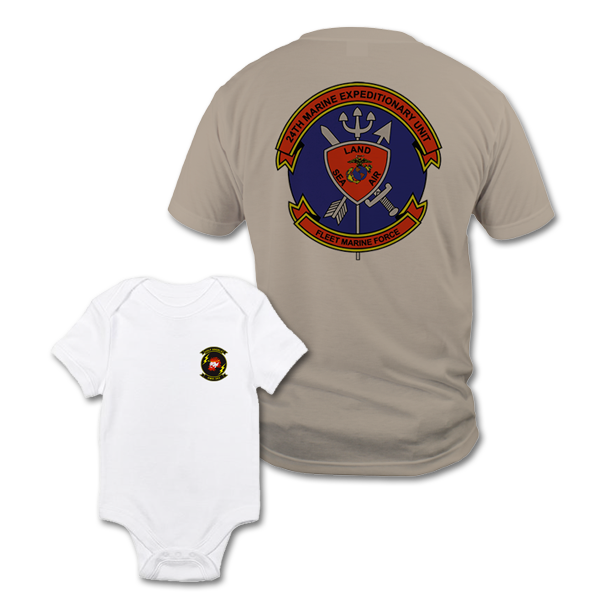 ---
Shop By Design
Shop a variety of our EGA Shop Exclusive designs. We are a United States Marine Corps Official Trademark Licensee, so a lot of our designs feature the Marine's emblem, Eagle, Globe, and Anchor (EGA). Choose from a variety of Marine Corps designs to show your Semper Fi pride and add custom text to the back!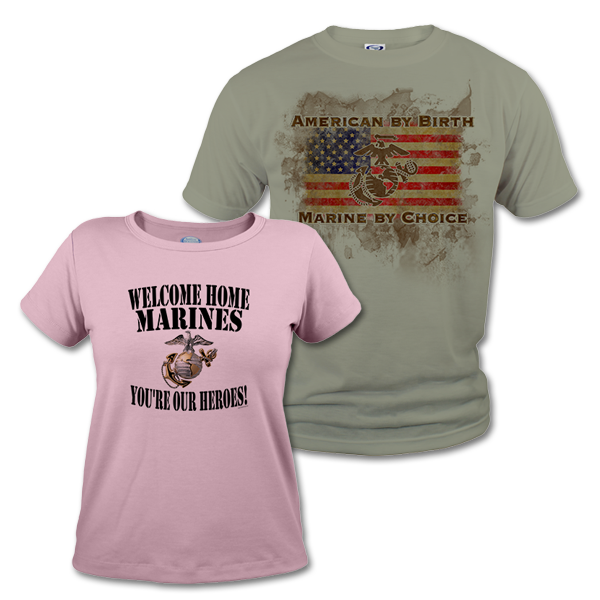 ---
Shop By Family Design
Our EGA Shop Exclusive family designs allow you to customize the family affiliation which appears on the shirt. Get a 'Proud Mom' t-shirt and a matching one for Dad, Aunt, Sister, Wife, etc! Choose from a variety of Marine Corps designs and add custom text to the back!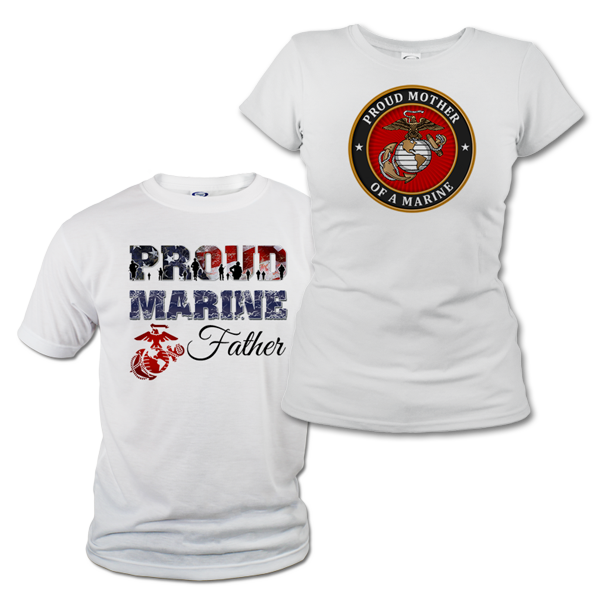 ---
Welcome Home Banners
Made in the USA, our welcome home banner is great for one or two people to hold or wave. The sides are hemmed with room for dowel rods or string for either holding and waving or display. Our classic design features the EGA Shop's version of the United States Marine Corps Seal with up to 60 characters of custom text.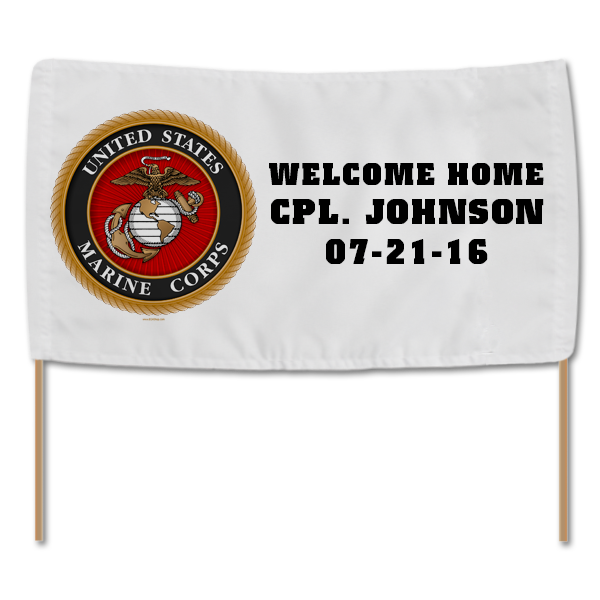 ---
The EGA Shop is the best place to shop for your homecoming shirts, because 100% of the proceeds benefit the outreach programs of MarineParents.com, Inc. Our outreach programs are funded by donations and store sales, but 85% of that income comes from store sales from EGAshop.com.